The Bermuda Hospitals Board announced that "there will be a temporary change of Lamb Foggo Urgent Care Centre [UCC] hours so that staffing resources can be directed to the Emergency Department."
"From Monday 4 October 2021, hours will be from 5pm to 10pm weekdays, Monday to Friday. Weekend hours will remain the same from 9am to 9pm. The need for the reduced weekday hours will be reassessed in two weeks [Sunday 17 October]," a spokesperson said.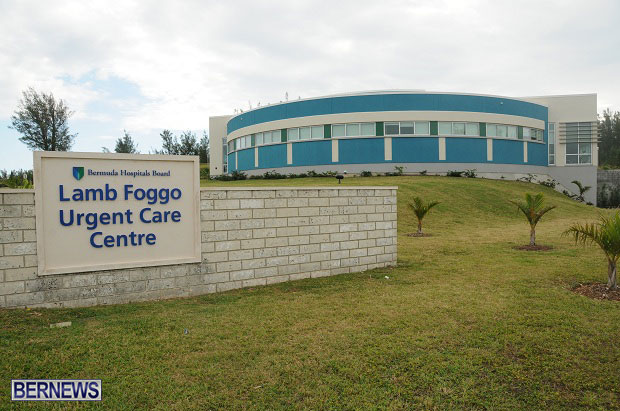 Dr Chikezie Dean Okereke, Chief of Emergency, comments: "We do all we can to meet the demand in our Emergency Department and UCC, but at times when our staffing is stretched, we have to focus on the Emergency Department first as this is where the most unwell patients who need the most urgent attention are.
"We are keeping the UCC open every evening in the week even though the hours are reduced, and weekend hours will remain the same. We strongly recommend that people who have non-Covid illnesses or injuries that are minor, but cannot wait for a GP appointment, still make use of the service.
"There will not be an x-ray service at the UCC at this this time. It is also important to remind people that for most minor and on-going chronic complaints, you should be in contact with your GP first. As soon as we are able we will return to our usual operating hours for the UCC, and will provide an update in two weeks."
Last month the Bermuda Hospitals Board confirmed that they moved to "Disaster Alert Level 4″ — which is the highest level — due to "the high number of Covid-19 patients in hospital."
Read More About