Auto Solutions has become the lead sponsor of North Village Community Club [NVCC] with the company making a $25,000 donation that will go towards supporting their football and netball programs for the 2021-2022 season.
Glen Smith, Managing Director of Auto Solutions, said, "We are really excited about our sponsorship of the North Village Community Club. The Auto Solutions family has long been fans of the North Village teams on both the football field and netball courts.
"We are happy to now be more than just avid fans and officially become the NVCC lead sponsor. We truly believe in the power that team sports can play in one's life. NVCC has always had a very successful training and coaching platform that has churned out many of Bermuda's premiere talent, when it comes to football and netball alike.
"We are very supportive of the club's afterschool programme, their family-based community spirit, the diversity of the club and all that they do for today's youth. The Auto Solutions team is very happy to align with such a stellar organization. We look forward to fostering a long-term relationship with NVCC and contributing to the future development of young talent.
"We sincerely hope that their football and netball teams will both have successful seasons and that our investment enables them to help achieve their goals. Lastly, at Auto Solutions we are proud to say we are North Village – go Red Army!"
North Village Community Club President Shervin Dill said, "We are delighted to have Auto Solutions family rolling with us as the lead sponsor of our club. We are extremely grateful for the financial investment that we have received from Auto Solutions.
"This investment is integral as it supports every facet of our training programs for both football and netball. The funds will help us with all operational expenses including but not limited to coaching education, supplies, uniforms and facilities management. The sponsorship is very timely, as the Minister of Youth, Culture and Sport, Dr. Ernest Peets announced a return to play of local sports this past Saturday October 30th, which allows for competition to commence again.
"We are looking forward to a challenging season of hard work but also one that will reap the rewards of such dedication and commitment to excellence. The North Village Community Club / Auto Solutions partnership is truly a win-win combination."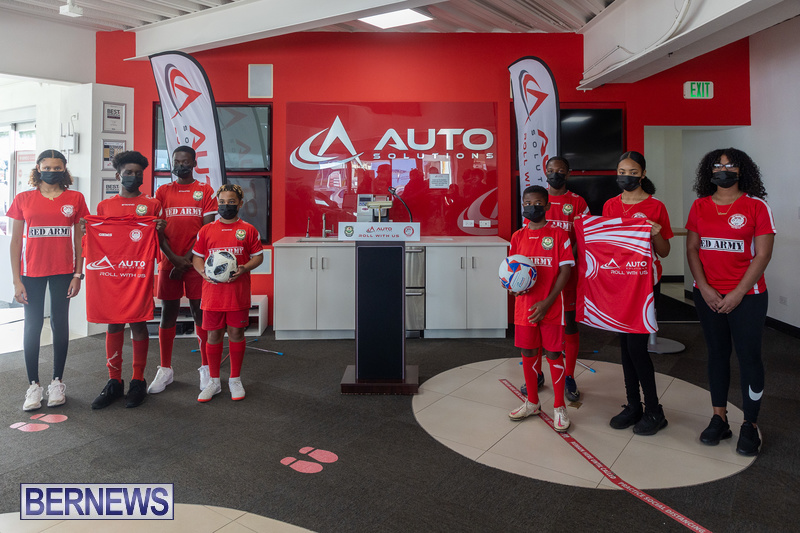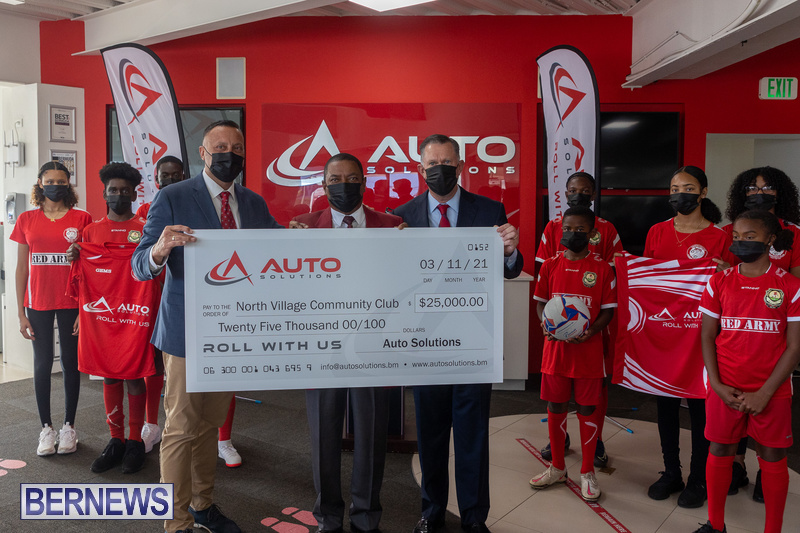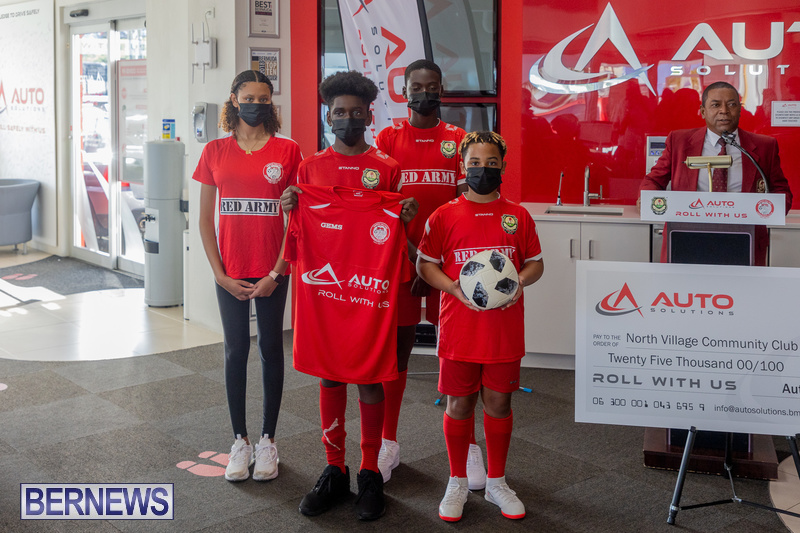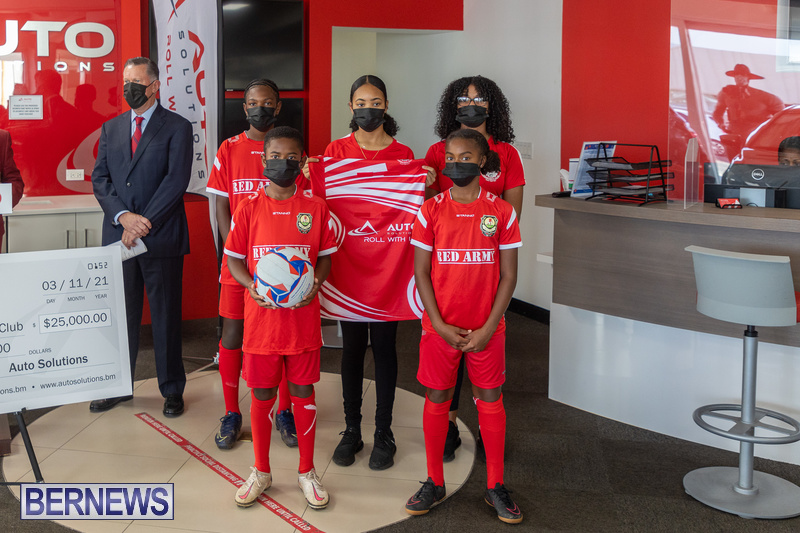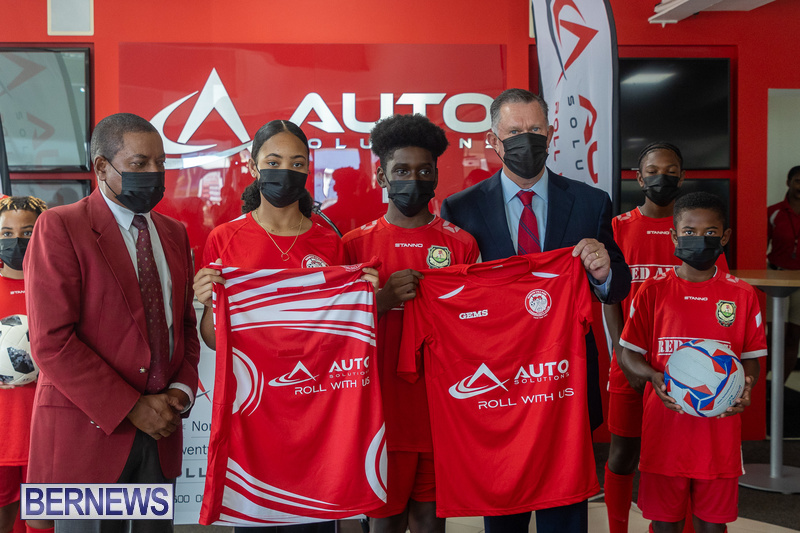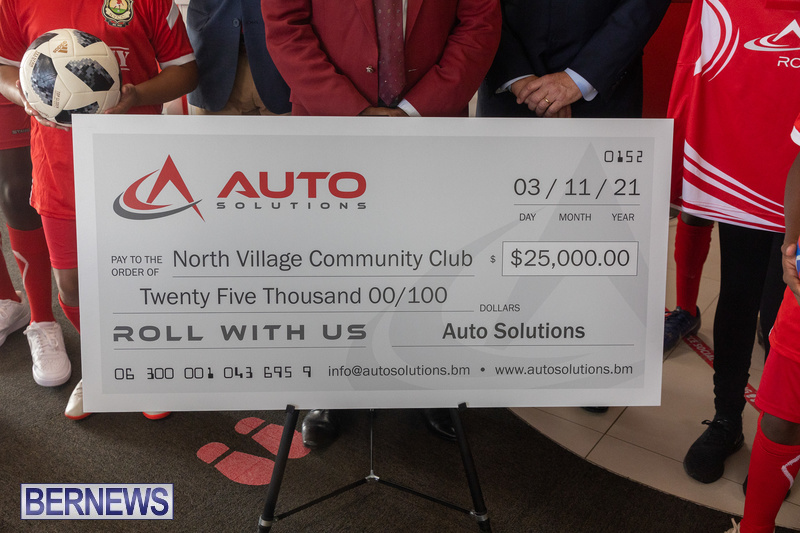 Read More About