These document covering the changes to the Covid-19 Regulations — which come into effect at 6.00am on Monday [Nov 29] — has been posted.
Minister of Health Kim Wilson recently announced impending changes to the Covid regulations, including but not limited to, the size of large groups increasing from 30 to 50, raft-ups being permitted and the Government "changing the pre-arrival test requirement to accept antigen tests."
The Minister also said that "students enrolled in a school testing programme will be able to use a "Student 7-day Pass" [issued after a negative test result] to dine indoors with their parents or guardians who have SafeKeys and attend youth sporting and recreational activity that requires a SafeKey."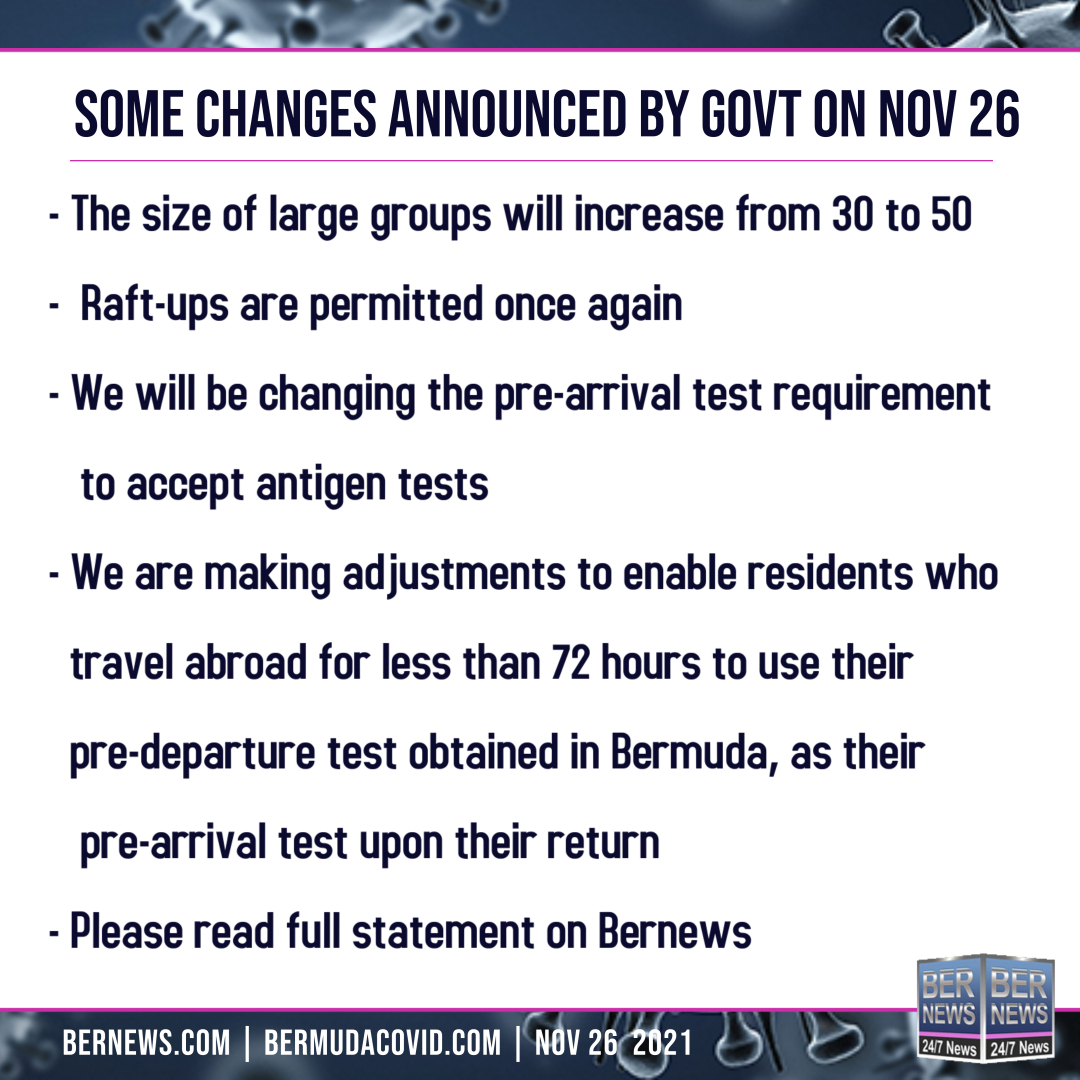 The Public Health [Covid-19 Emergency Powers] [Phased Re-Opening] Amendment [No. 10] Regulations 2021 [PDF here]:

You can find more information on the links below from our dedicated website BermudaCovid.com, which is the most comprehensive resource and historic record available of Bermuda's handling of the pandemic.
Read More About