Athletes and team managers are getting ready to head out to Cali, Colombia for the inaugural Junior Pan American Games which starts on November 25.
"Team Bermuda was expanded to include Isabell Dutranoit in the 5,000 meters running, bringing the number of local representatives up to 12 in eight sports," a spokesperson said.
"Delegation leaders Julia Hawley and Ashley Yearwood begin their travels this weekend ahead of the athletes who will be arriving approximately two days before their competition dates. The full schedule of competition for Bermuda's athletes is in the table below.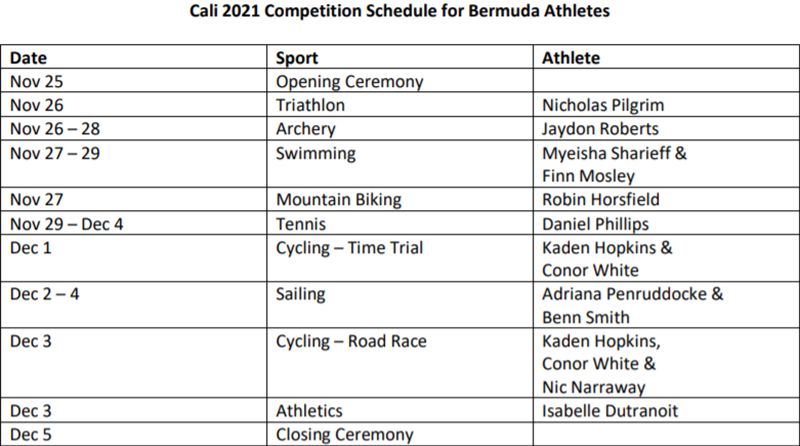 Additional information on the games is available at www.calivalle2021.com.

Read More About