[Written by Stephen Wright]
Bermudian motorcycle racer Aeziah Divine hopes to become a perennial podium contender as he targets a top-three finish in the FAB-Racing Minibike British Championship this season.
Divine, 12, is confident he can mix it with the best riders in the MK50 class as he builds towards the opening race of the campaign at the Lydd Kart Circuit in Kent from April 1 to 3.
Having spent ten days training in Spain – the Mecca of motorcycling – earlier this month, Divine feels better equipped than his previous two seasons to handle the challenges he will face in the seven-race series.
"I have a lot of goals this year," Divine told Bernews. "My biggest aim is to finish in the top three of the championship and, hopefully, challenge for the championship.
"I'll have to finish on the podium each weekend, but I believe I have a good chance of doing that."
Since moving to England four years ago to pursue his racing ambitions, Divine has experienced a steep learning curve, facing fiercer competition than in Bermuda and having to master a fully geared bike, new tracks and a different environment.
He learnt valuable lessons during a tough first season in the championship, making vast improvements the following year when he came sixth overall in the series with a best finish of fourth.
"When we first came out here, I had to learn about the gears, body positions, lots of different things," said Divine, who became the Bermuda Motorcycle Racing Association Minibike Junior champion in his first season in 2017.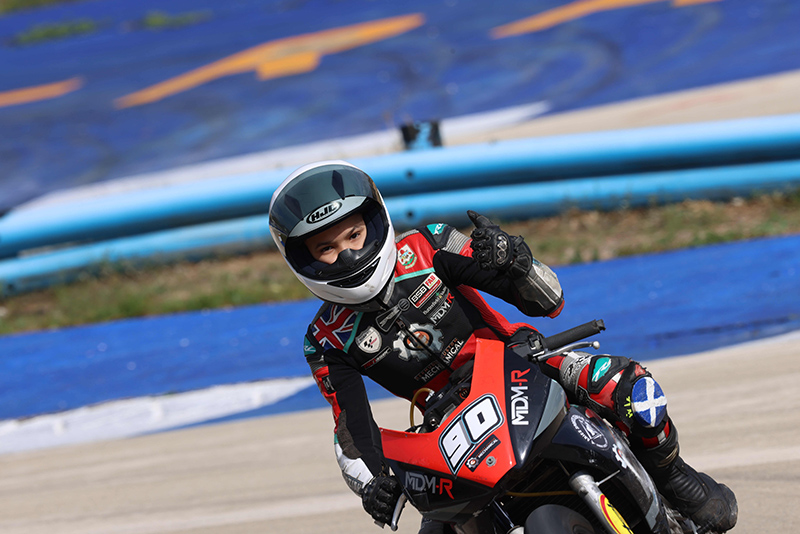 "The main difference between racing in England and Bermuda is everyone is battling close to each another here. In Bermuda, everyone was far away from each other. Racing close together is how you become a better rider.
"My first year in the UK, I was racing against 21 kids; it was a big championship. It was hard to keep up with everyone, but I tried my best.
"Last year, I was able to put everything together and work on the things I needed to improve. This year we are better organised, and we've done a lot more training. I'm feeling confident."
Divine's ultimate ambition is to reach the MotoGP and, in 2024, will be eligible for the British Talent Cup, the sole British Moto3 Championship class that competes on tracks including Brands Hatch and Donnington Park.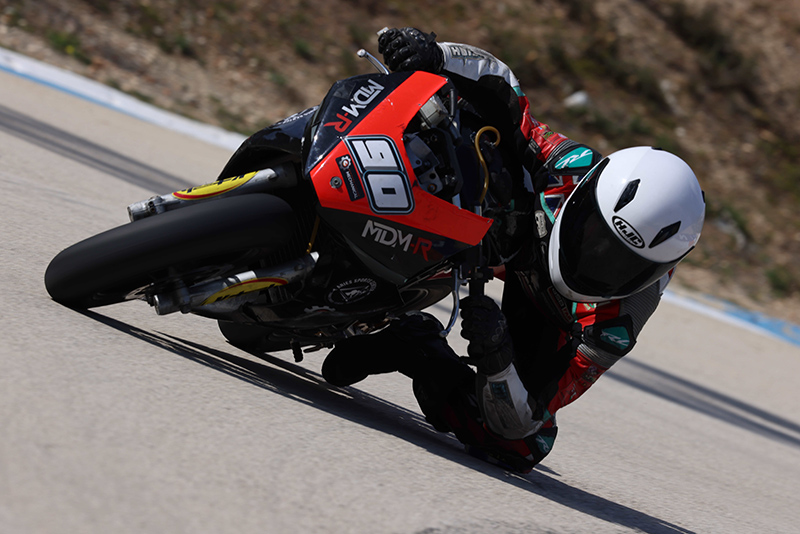 "There are a lot of different steps you can take to get to the MotoGP," said Divine, whose mother Kristin Divine is a former Bermuda Motorcycle Racing Club [now the BMRA] youth development chair.
"When you finish in the sport, you want to know you did everything you wanted to do and made people proud of you.
"I'm proud to be from a small island like Bermuda. I'm trying to put Bermuda on the map [in motorcycle racing], and it's cool to know everyone on the island is behind you."
In preparation for the British Talent Cup, which would require Divine to ride a more powerful Honda NSF250R motorcycle, he plans to race in the Spanish Championship, the Cuna de Campeones, next year.
Funding permitting, Divine may dip his toe in the water by entering a few races in Spain this season.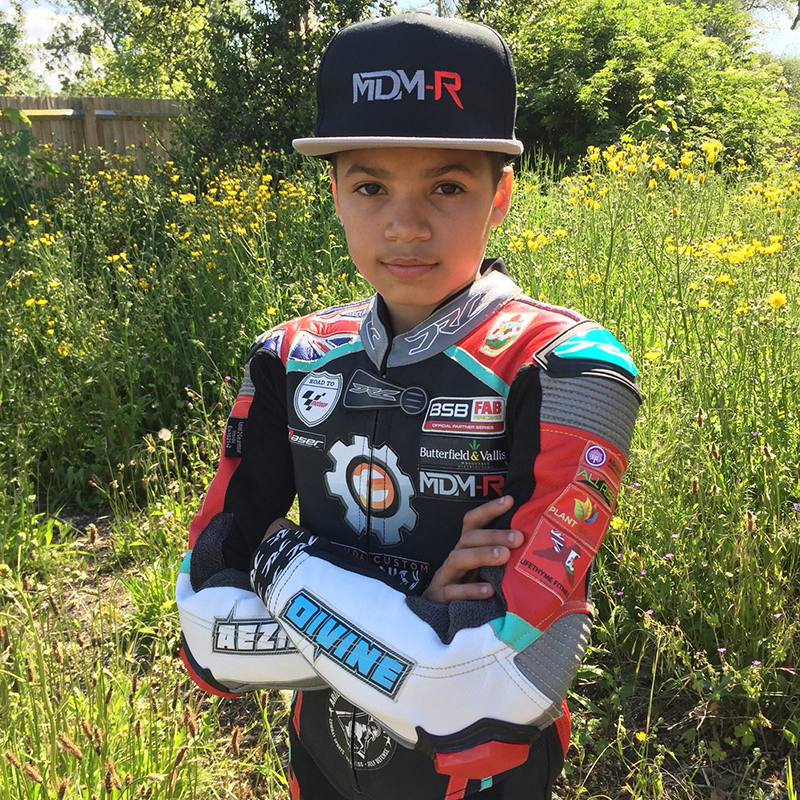 Divine, who lives with his family in Oxford, is already showing signs of developing the competitive edge necessary for higher-level racing.
"I've heard some riders say they love training with their friends," he added.
"But when you're racing on the track, you're not friends with anyone. You have to fight them, which is a lot of fun."
*Divine is sponsored by Bermuda Custom Mechanical, John Carreiro Sr, Aries Sports Centre, Red Laser, Butterfield & Vallis, All Rise, Ashanti Leadership, M1GP, Plant Based Vegan Grocery & LifeThyme Fitness.

Read More About