Bermuda College and Bermuda Environmental Sustainability Taskforce [BEST] announced their March Eco Lunch & Learn presentation on Thursday, March 31st.
A spokesperson said, "This presentation will be delivered by Bermuda College students who have been investigating Environmental Justice and whether or not this is a topic of concern for our local community.
"They will be sharing data gathered from a public survey that focuses on the community's perception of access to clean drinking water, affordable energy and food security. Students will also reflect on global examples of the injustices experienced by vulnerable communities in each of these areas."
Amy Harvey, the Earth and Environmental Science lecturer at the Bermuda College explained, 'Most people understand and know about the social justice movement but have they heard of environmental justice movement? Do they understand that these two movements are intricately linked? Environmental Justice seeks for all members of our communities to have fair and equal access to a good quality of life within an environment that is clean and functioning, providing the necessary ecosystem services for humans to exist.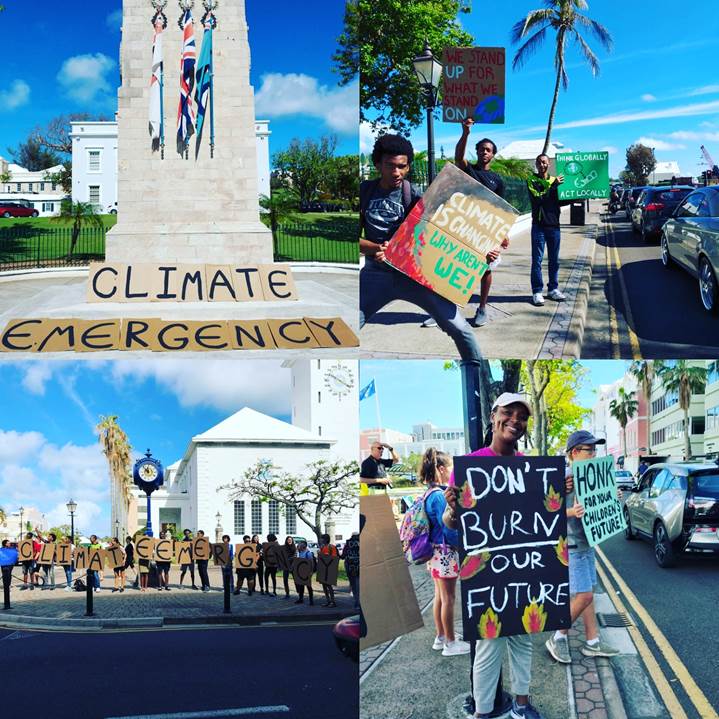 "Unfortunately, around the world this is not always the case and many vulnerable communities do not have equal access to the basics like clean air, clean potable water, healthy and reliable food sources as well as affordable energy. Bermuda is a very privileged community but unfortunately, we are not buffered from environmental justice.
"The impacts of climate change on our island will also reveal that not everyone will be affected in the same way just as we have seen during this Covid-19 pandemic. Some of our community may be hit harder than others by higher costs of food, water and energy that is inevitable due to disruptions that will occur from climate change.
"What can and should countries be doing to mitigate the impacts on these vulnerable communities? This Eco Lunch and Learn, Bermuda College students will focus specifically on whether or not our own country is experiencing inequalities in the areas of food security, energy and potable water. We would appreciate the support of the community by participation in this student led survey that will hopefully gather data to help raise more awareness and arm our country with valuable information on how to approach this potential issue."
Jennifer Flood, BEST Executive Officer, added, "In past decades, environmental concerns both globally and locally have become more widely and publically recognized – from glyphosate to neonicotinoids, air pollution from factories, refineries and traffic, water pollution via lead pipes, leachates from plastic, run off from farms, factories and mining, ocean pollution from discarded fishing gear to micro plastics. Availability of fresh, pesticide free and reasonably priced food is also an issue.
"More recently, it is being recognized that ordinary citizens, minority communities, indigenous peoples, farm, factory and mine workers are disproportionately affected by these problems whilst the companies running these businesses have not generally had to take responsibility for the human or environmental damages caused. Factories are not built next to wealthy residential areas; pollution from farming affects rural communities; air pollution from traffic generally affects less wealthy neighborhoods, destruction of forests has immediate and devastating effects on indigenous peoples.
"These and other issues have led to the Environmental Justice organisations and groups that have sprung up in defence of communities and the environment. Whilst many of the issues appear to be 'over there' or 'away' every purchase we make contributes to either the problem or the solution. The ocean and imported goods bring the pollutants to our doorstep and into our houses.
"How do we fare with locally generated sources of air and water pollution, along with food security? These are the Environmental Justice areas Bermuda College students will address in the next, not to be missed,  Lunch & Learn.'
A spokesperson added, "The community are invited to respond to the students' survey here. Please join us for this FREE presentation, on Thursday, March 31st, from 1pm to 2pm. No registration is required. Simply join us on the day via facebook.com/The BermudaCollege or on Bermuda College's YouTube page. The presentation is followed by a lively Q & A. The audience is encouraged to submit their questions via the chat options on both YouTube and Facebook."

Read More About
Category: All, Environment