Bermuda's Sakari Famous claimed a gold medal in the high jump at the Southland Conference Indoor Track & Field Championship in Alabama, and did so in record setting style, with her jump breaking the University's record.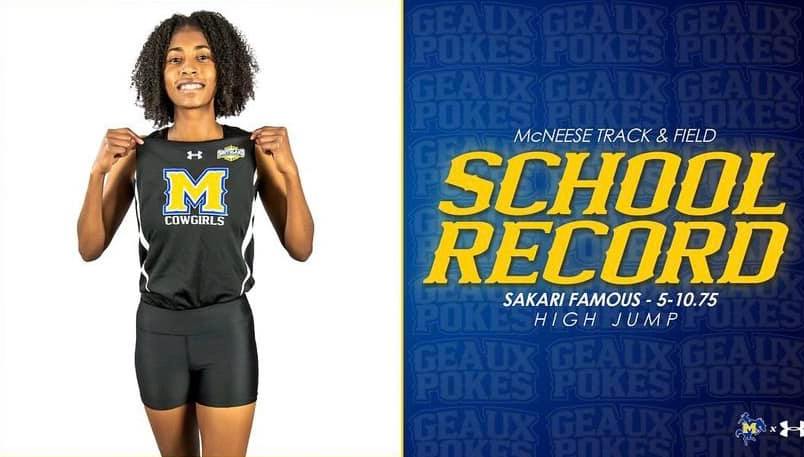 Famous competes for McNeese State University, and the school's report said "Two gold medals in the final two events propelled the McNeese Cowgirls to their first-ever Southland Conference Indoor Track & Field team championship in school history Monday at the Birmingham CrossPlex and capping off the two-day event.
"High jumper Sakari Famous broke her own school record in the event with a height of 5-10.75 to win a gold medal and giving McNeese a 16-point lead over second place UIW and essentially clinching the title."
The Bermuda National Athletics Association said, "Sakari Famous had an outstanding performance at the Southland Conference championships for McNeese State University winning the High Jump in 1.80m, a school record and National Indoor Record."
This marks the latest in what has been a spree of record setting performances by the island's college athletes, who have combined to win over half a dozen gold medals and set multiple news records in the past week.

Read More About