A piece of public eco art titled "Connections Past, Present & Future" by Nicky Gurret has been installed on the Somerset Railway Trail, near Sound View Road.
This artwork has replaced her last year's eco art piece which was titled 'The Natural Heart' with both art expressions made with natural palm leaves."
Ms. Gurret said, "It is my simple pleasure to fabricate artworks especially out of materials found in nature. Her other recent past public eco art installations were a piece called 'Transformations' made from discarded aluminum soda cans cut and sprayed into 300 blue butterflies for the Crow Lane round about and 'Bermudiana Flower Field' for Freedom Square by City Hall in 2021, that again was made from discarded soda cans cut and hand painted to create 350 Bermudiana flowers."
Ms. Gurret has been creating eco art for many years, having founded the annual Bermuda Sand Sculpture Competition and running it for over 21 years and the Bermuda Beach Art Festival, which she founded and ran for six years.
She has exhibited seven times at the acclaimed Chelsea Flower Show in London, winning six medals at this prominent competition. She has competed in six World Association of Floral Artist [WAFA] shows, where her efforts culminated with first in class in February 2020 in WAFA India. In 2019 and 2020 Ms. Gurret published two books respectively on eco art, Beach Art, Bermuda Beach Therapy and Floral Art, Principles & Elements of Design. Bermuda Style, available at The Bermuda Book Store and Amazon.com.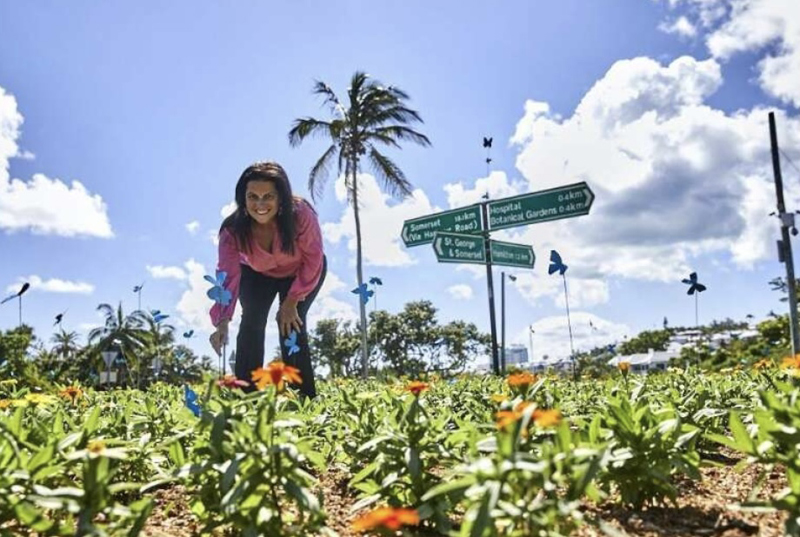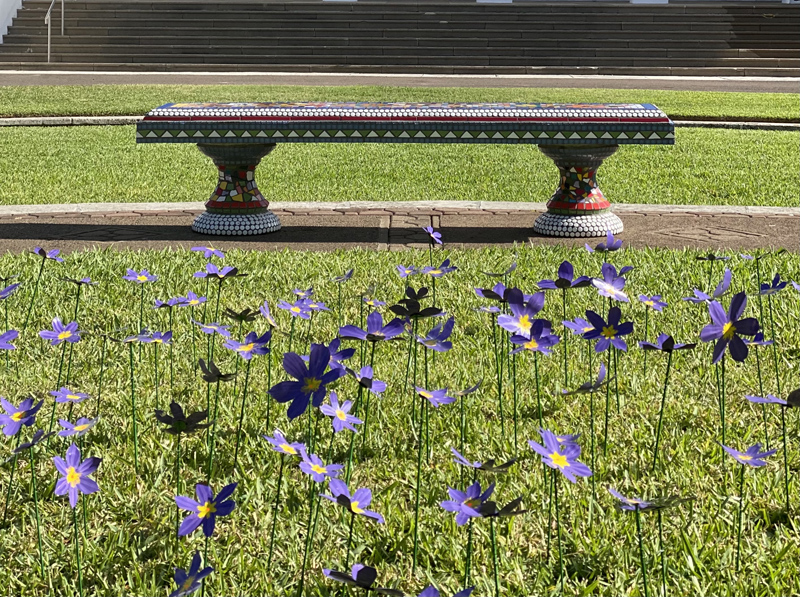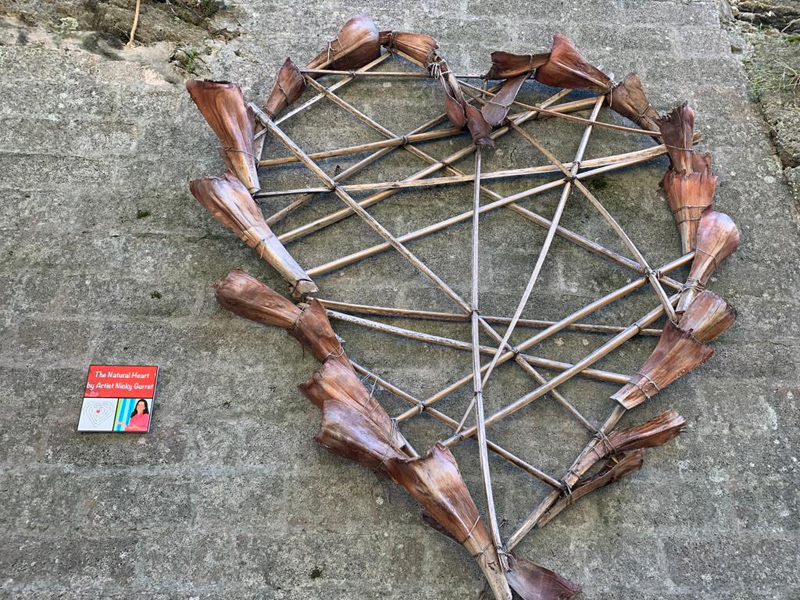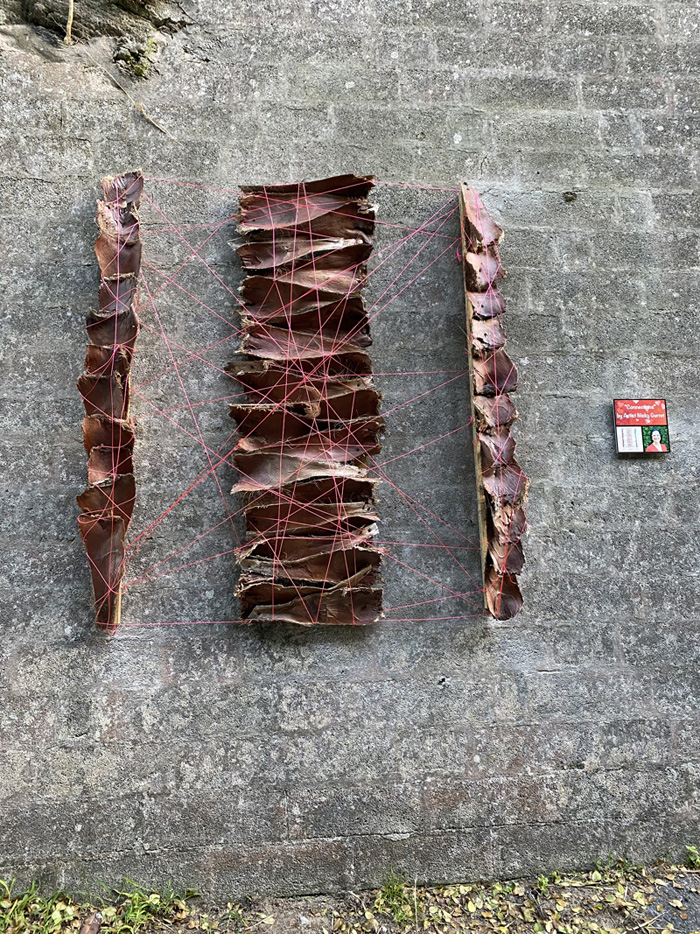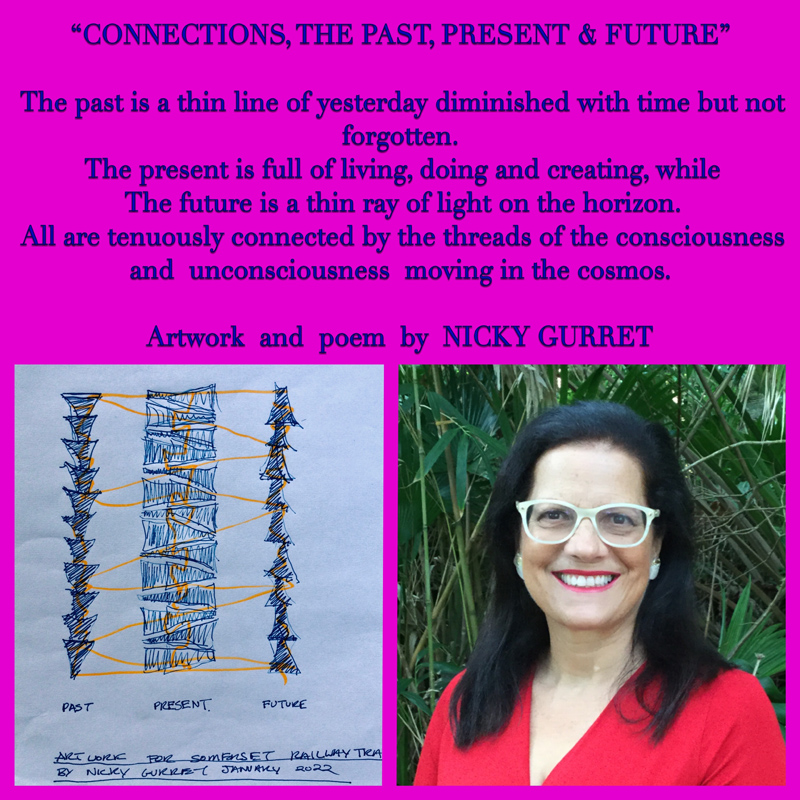 Read More About
Category: All, Entertainment