The winners of the Charman Prize have been announced, with Antione Hunt named as the overall winner.
A spokesperson said, "The Charman Prize at Masterworks Museum of Bermuda Art came to a close this past Saturday, April 9th. Sponsored by patron John Charman, a prominent figure in international business and an avid art collector, this biennial exhibition seeks to honour and support local and resident artists by highlighting the exceptional talent right here on our island.
"For this 10th edition of the Charman Prize, artists were asked to respond to the statement, 'Bermuda, Our Island, In a Changing World.' This topical theme allowed artists to address Bermuda within the context of the global pandemic and the pressures weighing on our community. Over 120 artists submitted artworks depicting their interpretations of our island in a changing world.
"Masterworks' initial review left works from 90 Artists to grace the walls of the gallery. After a tough deliberation between international Judges Betty Krulik, Art Dealer and Appraiser [New York], Robin Light, Art Dealer and Gallerist [London] and Karole Dill Barkley, Investor, and Independent Director [New York] we are excited to announce the following winners.
Overall Winner
Antione Hunt
"Coming and Going", 2021
Mixed Media: Charcoal, oil and ink on canvas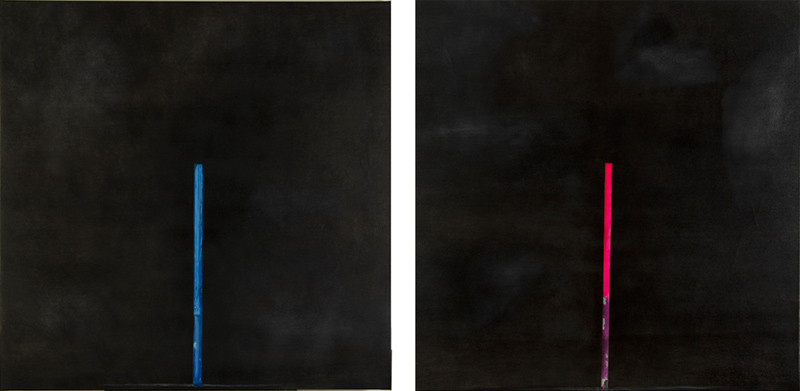 Use of Materials
Liana Nanang
"We are the Return", 2021
Ceramic on cedar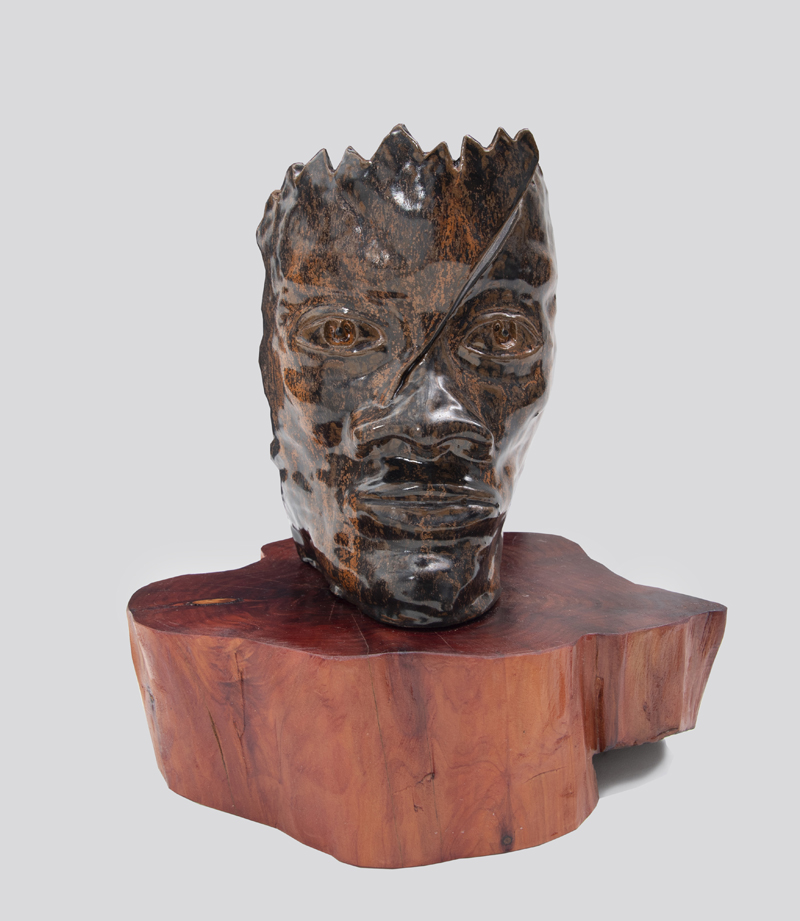 Design and Composition
Milton Raposo
"Sea Change", 2021
Photograph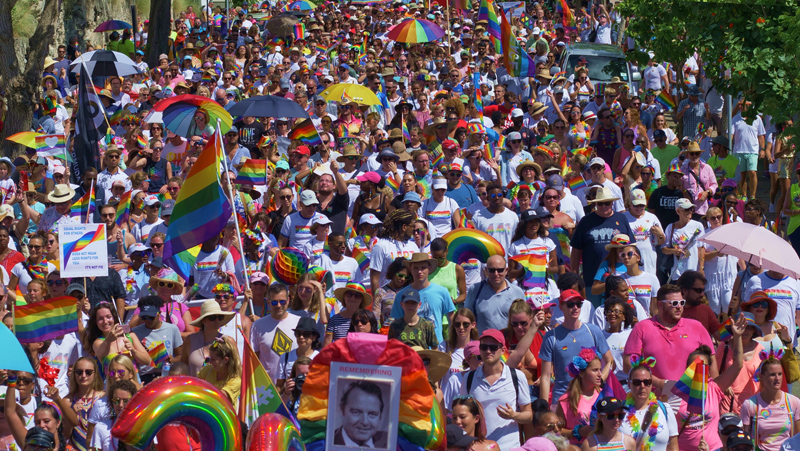 Distinct and Convincing Style
Gherdai Hassell
"The Hive", 2021
Interactive Installation collage on paper and video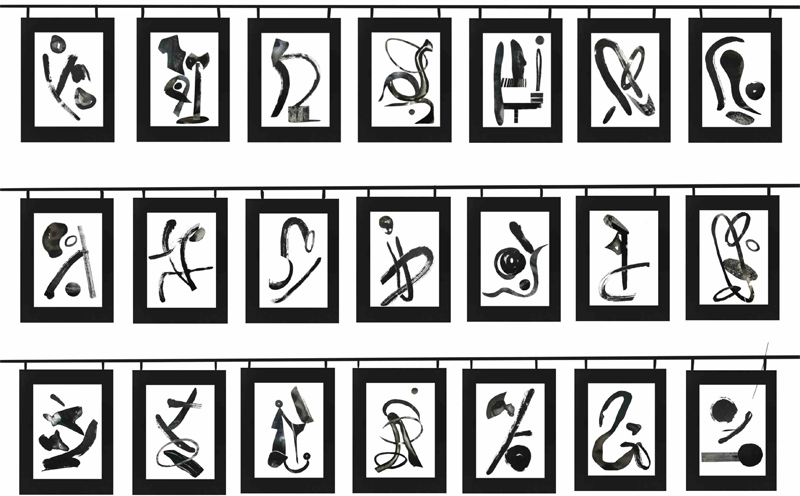 Source of Inspiration
Sabriyya Harvey
"All The Lot", 2021
Oil on Canvas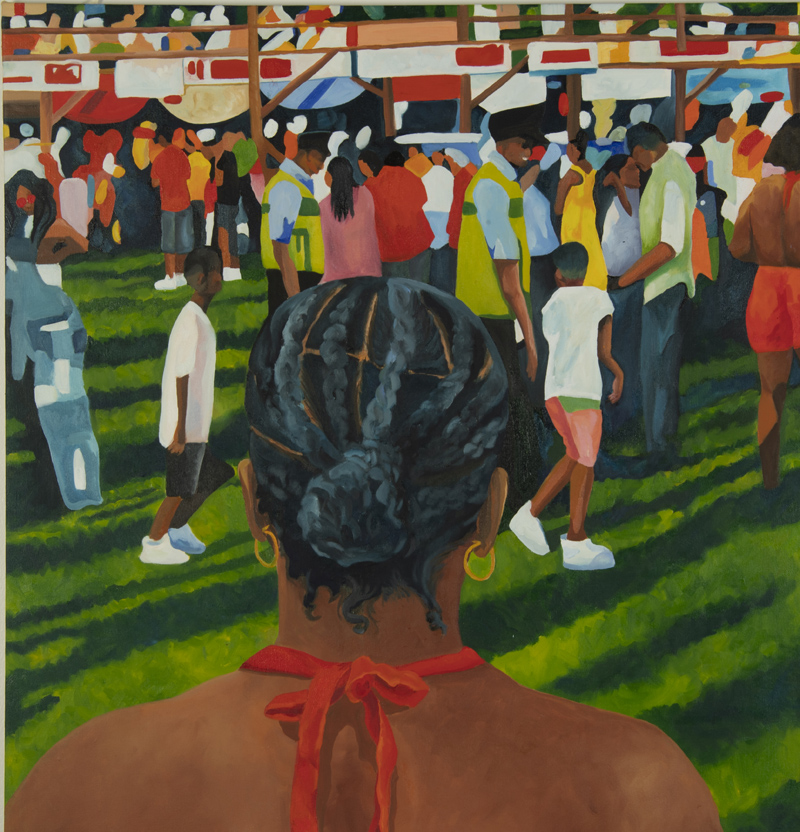 People's Choice Award
Phoebe Hughes
"Par-La-Ville Park", 2021
Oil on Canvas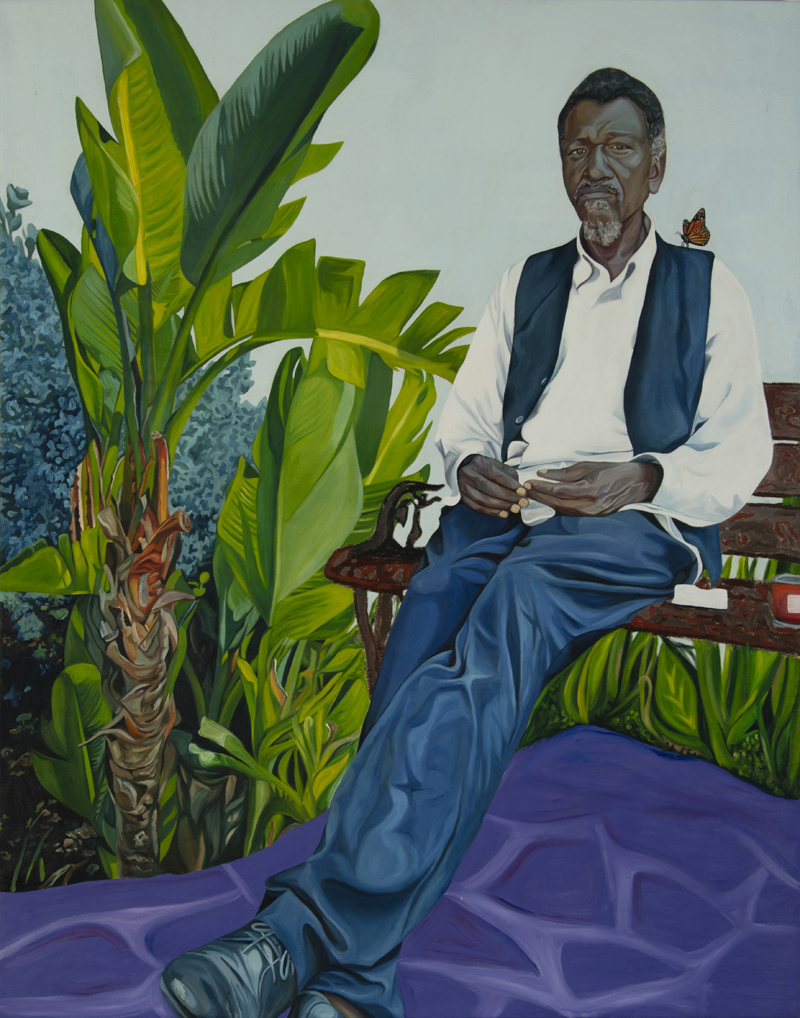 "The five winning categories for the Charman Prize have a total prize value of $18,000, with the overall winner receiving a $10,000 grand prize and individual category winners receiving $2,000. Charman prize recipient Antione Hunt was radiant after learning he was the overall winner. This being Hunt's seventh entry, the judges and Masterwork team agreed the award was well deserved."
The judges said, "A quiet scene stealer, this work could be described as cloudy, smokey, or atmospheric, and yet it is so clearly, and specifically inspired by Bermuda. Exquisitely painted, the work presents something old in a new, and thoughtful way. A masterpiece of understatement, yet deep and richly layered, we see a symbol of Bermuda in a whole new light."
The spokesperson said, "Hunt shared his sentiments on his win and what it meant for him to not only win the Charman but also have his work be added to the Masterworks collection, saying 'I was genuinely surprised to win, and I still have no words to say.'
"Winner for 'Source of Inspiration' and emerging artist Sabriyya Harvey explained how she felt after learning that her piece 'All Them Lot" had sold."
Ms. Harvey said, "After the initial shock, I felt a sense of bolstered confidence. As I enter my professional practice, the main goal is to produce paintings. Selling this first piece made me realize that there is in fact an audience for my work. I aim to create paintings that are in conversation with my audience and discovering that these efforts were affirmed has encouraged me to continue creating and given me the confidence to allow my art to fully speak for itself."
Executive Director, Risa Hunter, said, "It is an honour to be part of this anchor exhibition in Bermuda, allowing us as viewers to reflect on our shared and individual experiences, and connect with our island heritage, all by engaging in contemporary visual culture. After the past two years, after many challenges, art has more so than ever been a guidepost for artists to examine what it means to live a human existence, to express their unique voices and to bring ideas together."
The spokesperson said, "The Charman Prize closed Saturday, April 9th, and the museum will be closed for reinstallation until April 22nd when Abi Box 'Yellow Felt Tip' opens in the Rick Faries Gallery."
Risa Hunter, Antoine Hunt, John Charman Jasmine Lee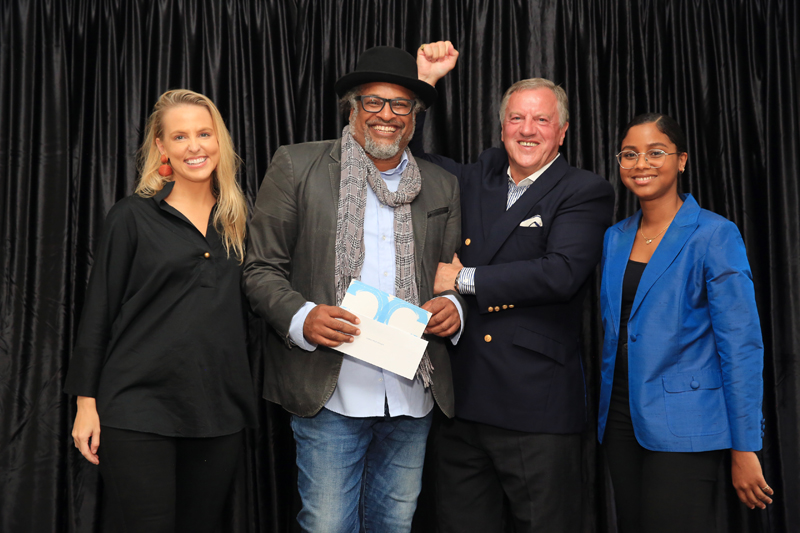 Risa Hunter, Antoine Hunt, John Charman Jasmine Lee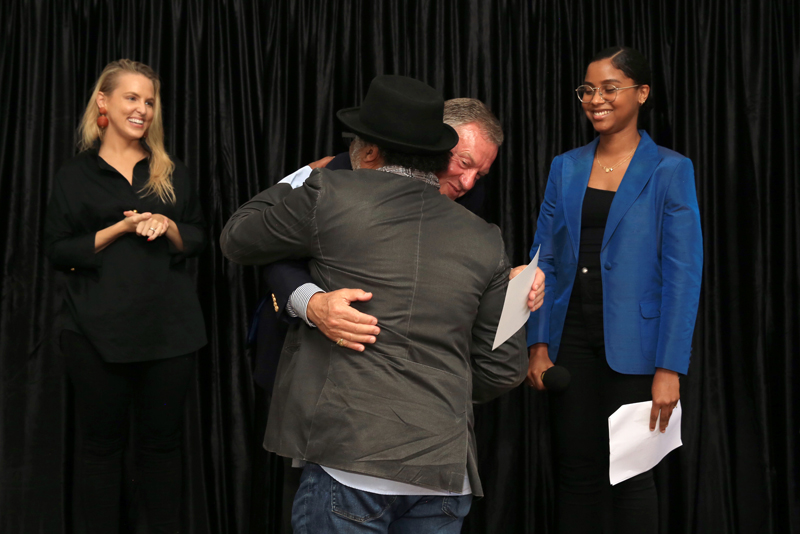 John Charman, Liana Nanang, Antoine Hunt, Milton Raposo, Risa Hunter, Jasmine Lee [missing Artists Sabriyya Harvey, Phoebe Hughes and Gherdai Hassell]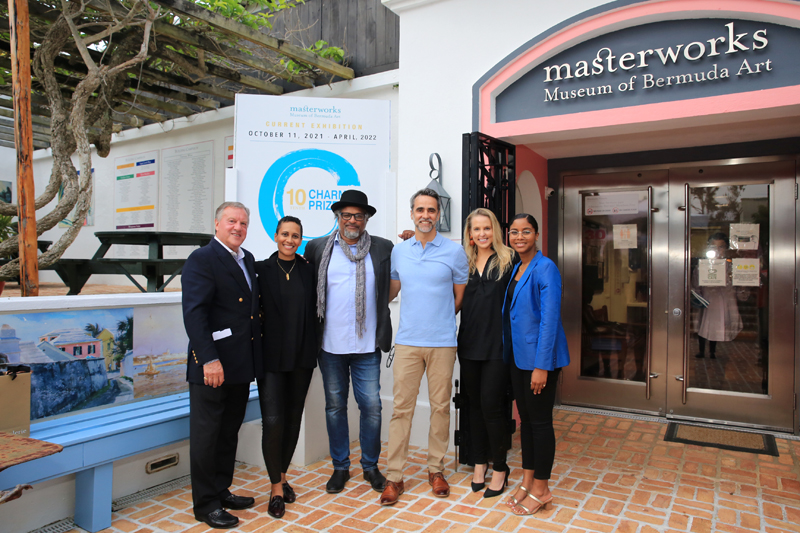 John Charman, Liana Nanang, Antoine Hunt, Milton Raposo [missing Artists Sabriyya Harvey, Phoebe Hughes and Gherdai Hassell]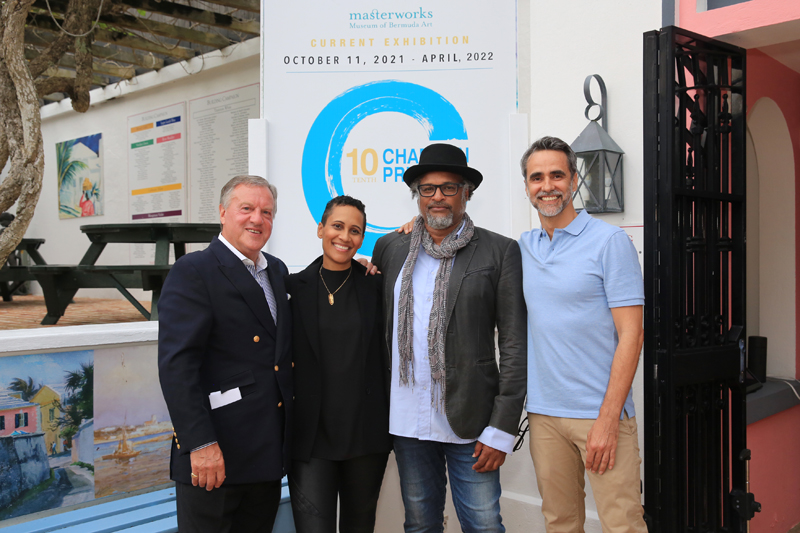 Sabriyya Harvey's Father, John Charman, Liana Nanang, Robin Light, Betty Krulik, Antoine Hunt, Milton Raposo [missing Artists Sabriyya Harvey, Phoebe Hughes and Gherdai Hassell]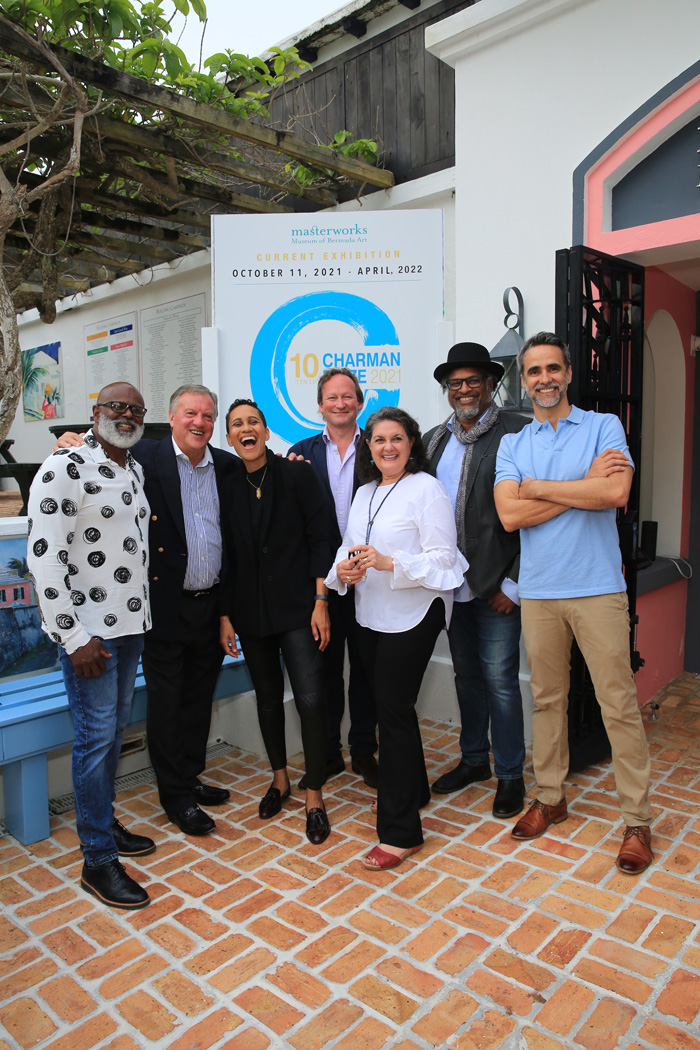 - Photos courtesy of Blair Masters

Read More About
Category: All, Entertainment, News