Artwork submitted for the Charman Prize is currently on display at Masterworks, with artists showcasing art about 'Bermuda, Our Island, In a Changing World.'
A spokesperson said, "The Charman Prize at Masterworks Museum of Bermuda Art is a unique art competition and exhibition inspired by Bermuda – our people, our landscape and our heritage. Sponsored by patron John Charman, a prominent figure in international business and an avid art collector, this biennial exhibition seeks to honour and support local and resident artists by highlighting the exceptional talent right here on our island.
"For this 10th edition of the Charman Prize, artists were asked to respond to the statement, 'Bermuda, Our Island, In a Changing World.' This topical theme allowed artists to address Bermuda within the context of the global pandemic and the pressures weighing on our community. Applications for the show poured in, highlighting that many individuals have turned to art as a creative outlet to stay inspired during the pandemic."
When asked if the pandemic opened creative opportunities for them, local artists Amy and Vaughan Evans said, "There was nothing going on art-wise, so we had plenty of time to experiment and play artistically as sales were zero. Amy is a home bird, so not having to be anywhere or go out suited her completely. Our entry filled the studio space we had. It was complicated to do, so it made a lot of sense to collaborate our energy together on the project."
Shelter in Place [with help from Klimt] by Amy and Vaughan Evans: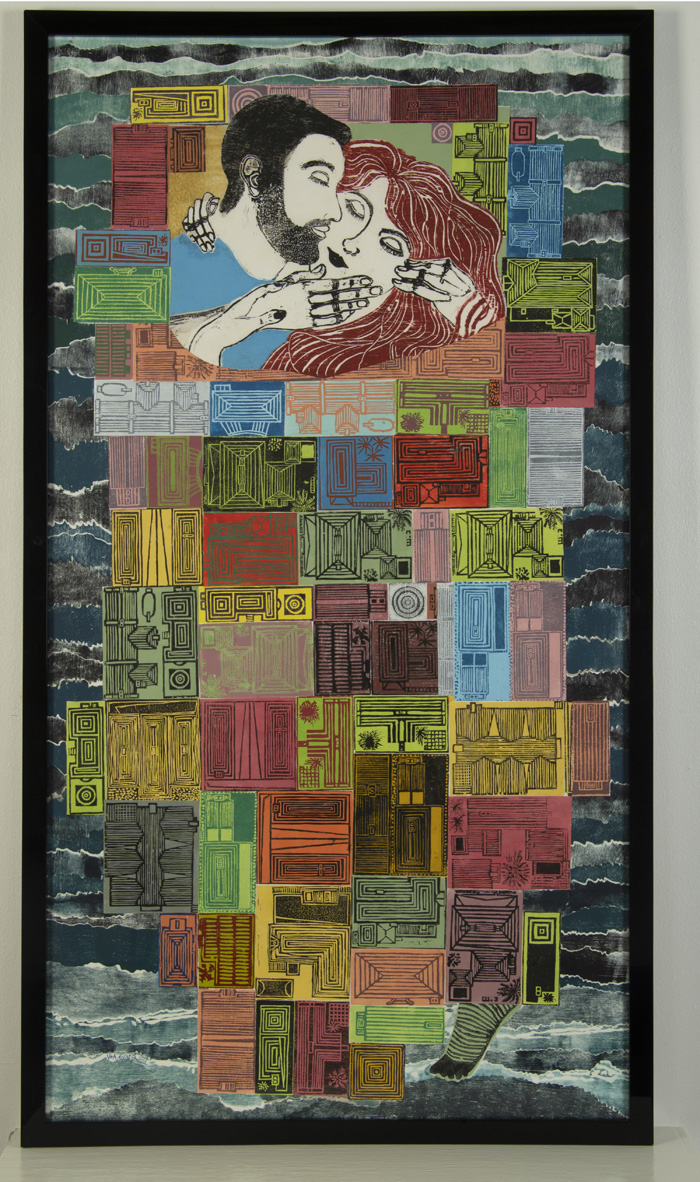 The spokesperson said, "Over 120 artists submitted artworks depicting their interpretations of our island in a changing world. The overwhelming response proved art to be a vessel for gaining deeper understanding amidst uncertainty."
Charman Prize Curator Jasmine Lee said, "It was exciting and encouraging to receive the most entries to date for this year's Charman Prize and just reminded us of how important the arts are to our community as a way to cope and connect during trying times.
"Given the outpouring of our artists, we felt this year was especially right to launch a 'People's Choice Award' to encourage the public to come and connect with the artworks, and to be able to really think and feel impacted by what they saw. With such a diverse showing, I am looking forward to finding out who the public selects, alongside the choices of our international judges."
The spokesperson said, "Despite a quieter opening to the exhibition due to local COVID protocols, expressions of gratitude and excitement to be in the company of fellow artists filled the gallery."
When asked how it felt to create during a pandemic, exhibiting artist Gherdai Hassell said, "Creating during the pandemic felt interestingly therapeutic. I think because we were in isolation and quarantine, it brought to the forefront underlying issues within our communities. Everything felt heightened at the time, but because of this, it also felt like we gained clarity as well.
"The things that were important, like family and slowing down, became underscored. Naturally, of course, turning inward to make art was a natural part of this slowing down. I was able to get clear and focus on my message through my work. And I ended up making some of the strongest work I've ever made to date during this time. I'm grateful."
The Hive by Gherdai Hassell: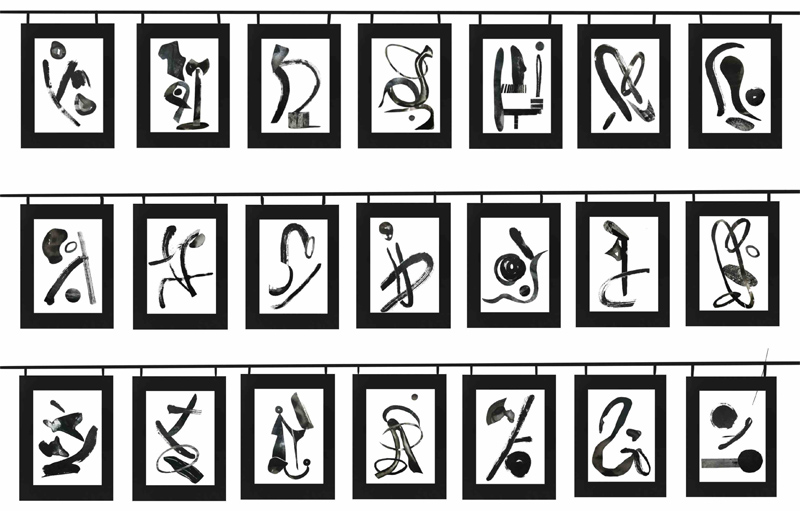 Emerging artist Sabriyya Harvey, as a first-time entrant, explained how she felt after learning that her piece 'All Them Lot" had sold, saying, "After the initial shock, I felt a sense of bolstered confidence.
"As I enter my professional practice, the main goal is to produce paintings. Selling this first piece made me realize that there is in fact an audience for my work.
"I aim to create paintings that are in conversation with my audience and discovering that these efforts were affirmed has encouraged me to continue creating and given me the confidence to allow my art to fully speak for itself."
All Them Lot by Sabriyya Harvey: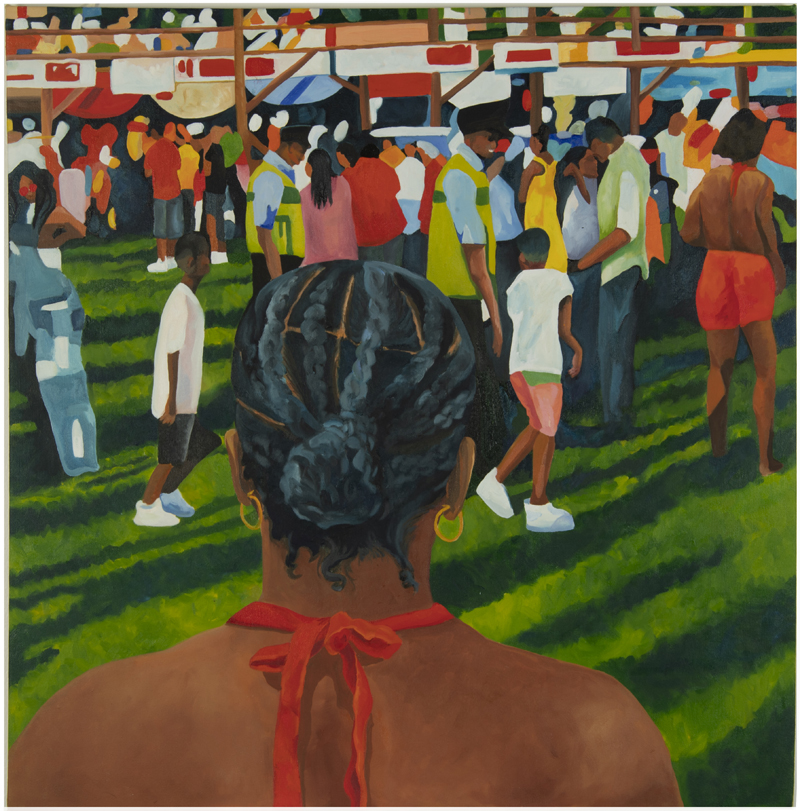 The spokesperson said, "Not only did the prize ignite a creative flame in our local and resident artists, but also amongst the community at large. The museum's 'Art Detective' trivia game that encouraged students to dig deeper into understanding the exhibition was well received by children and parents alike. Students were invited to not only look and observe, but to develop a critical eye that allowed them to explore artistic styles, painting narratives and Bermuda culture."
Executive Director Risa Hunter said, "It is an honour to be part of this anchor exhibition in Bermuda, allowing us as viewers to reflect on our shared and individual experiences, and connect with our island heritage, all by engaging in contemporary visual culture. After the past two years, after many challenges, art has more so than ever been a guidepost for artists to examine what it means to live a human existence, to express their unique voices and to bring ideas together."
The spokesperson said, "There are five winning categories for the Charman Prize, with total prize monies of $18,000. The categories are, Design and Composition, Use of Materials, Distinctive and Convincing Style, and Inspiration, each receiving $2,500, and then the overall Charman Prize winner, who receives $10,000.
"The Charman Prize closes to the public on Saturday, April 9th and the winners will be announced prior to the show closing. Visit the Masterworks Museum today to view this incredible show and cast your People's Choice Vote."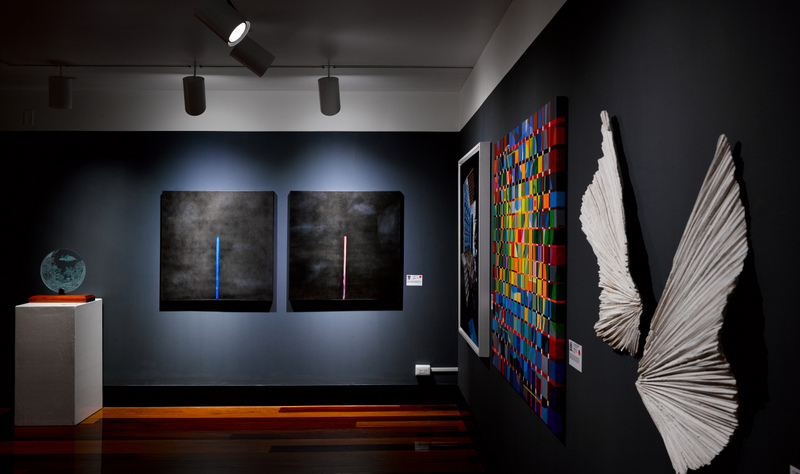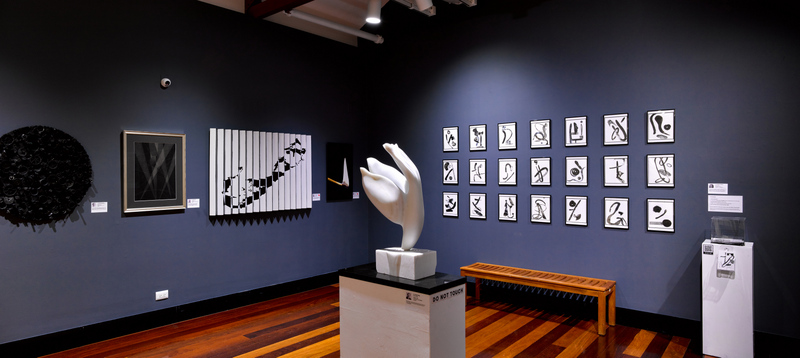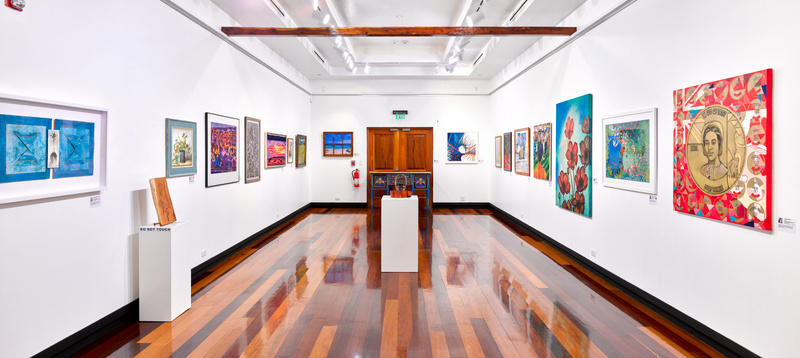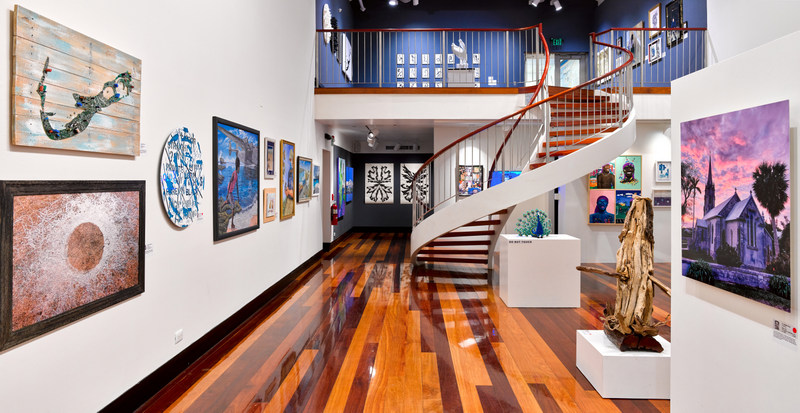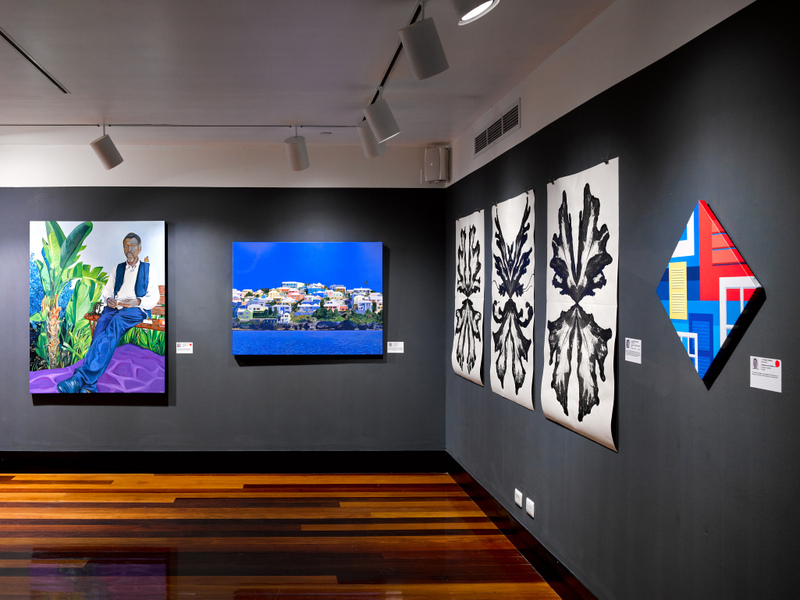 Read More About
Category: All, Entertainment, News