The Pure Ocean challenge between Bermuda and Lorient will take place next month, with those involved in the series of races over the years reflecting on "the importance of the route and its resurgence."
A spokesperson said, "Ahead of the start of the Pure Ocean challenge between Bermuda and Lorient next month, which will resurrect the infamous series of races which took place over 40 years ago, those involved in this and historic editions have reflected on the importance of the route and its resurgence.
"Back in 1979, the first edition of the race saw Jean-Claude Parisis and Olivier de Rosny on the monohull Fernande finishing third as Éric Tabarly and Marc Pajot on Paul Ricard were beaten into second place by Eugène Riguidel and Gilles Gahinet with just 5 minutes and 42 seconds separating the top two boats."
Olivier de Rosny said, "It was such a pleasure to race in this competitive boat and I can remember passing the banks of Newfoundland with winds of 30 knots which was a lot more than the other boats who were following a route further south.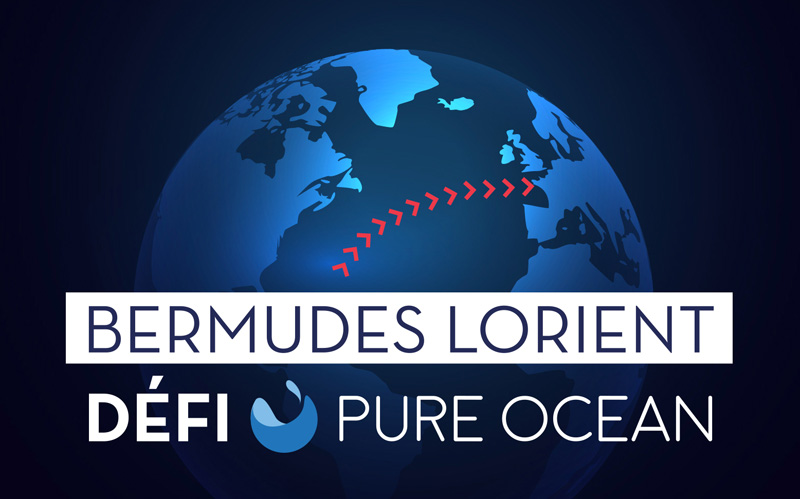 "When we finally arrived in Lorient we were both very surprised at how many people were there to welcome us back and we were inundated with letters congratulating us on our achievement."
The spokesperson said, "Olivier de Rosny believes that resurrecting the crossing challenge is a great opportunity for boats to return to France after the Caribbean racing season."
Mr. de Rosny said, "It adds a bit of spice to the crossing rather than doing a straightforward delivery and it will ensure that each sailor is also doing something to help protect the sea so that future generations can continue to enjoy this huge playground that is our ocean."
The spokesperson said, "Organised by the Pure Ocean Foundation, Absolute Dreamer and Lorient Grand Large, this time the multi-class event aims to highlight ocean conservation and raise funds for the foundation's work to support ambitious and innovative scientific projects for the protection of biodiversity and fragile marine ecosystems.
"This year's entrants will be looking to better the crossing time of 12 days 23 hours and 16 minutes set in 1983 by Eugène Riguidel and Jean-François le Menec in the catamaran William-Saurin.
"Jean-Pierre Dick, four-time Transat Jacques Vabre winner and CEO of Absolute Dreamer racing team, will be taking part this year. He visited Lorient for the first time to watch the close finish of the first edition."
Mr. Dick said, "All the French sailors who were around at the time still remember the arrival and actually being there for me was a special occasion. The race really captured the public imagination and there was no other race like it at that time but then it disappeared.
"I think we need to use this legend to help us to begin a new story with a modern version of this race to re-establish Bermuda – Lorient as a classic. It's a very good distance and a very interesting course because it's not too long and late spring is a good time to do it as there are lots of daylight hours and, as it's not yet summer, there should be some good winds."
The spokesperson said, "He hopes to establish a new reference time for the race this spring, bettering those set over forty years ago."
Mr. Dick said, "The best scenario is for a depression that brings us directly from Bermuda to Brittany with good winds. The flipside would be anticyclonic conditions bringing light winds which would lengthen the course by forcing the fleet north in search of downwind conditions."
The spokesperson said, "The 1979 edition which saw Tabarly take the win is also etched into the memory of Jean-Phillipe Cau, president of Lorient Grand Large."
Mr. Cau said, "At the time we realised how much interest and enthusiasm there was for offshore racing within the sailing world and amongst the wider public. We're now helping launch an exciting new edition of this mythical race. This gives us a unique opportunity to not only showcase a race finishing in Lorient but one that, through the efforts of Pure Ocean, is trying to make a difference to the health of our seas."
The spokesperson said, "For more information click here or email mission@pure-ocean.org."

Read More About