Rian "8track" Williams has produced a song by Jamaican reggae artist Protoje, who is signed to RCA Records, marking what he called "his first big record label album placement."
Mr. Williams told Bernews, "It's been a long time coming. I have known Protoje for eight years and he constantly told me to be patient and we will have a song together.
Protoje's song titled 'Hills,' produced by Mr Williams, will be his first single off of the Grammy-nominated singer's new album.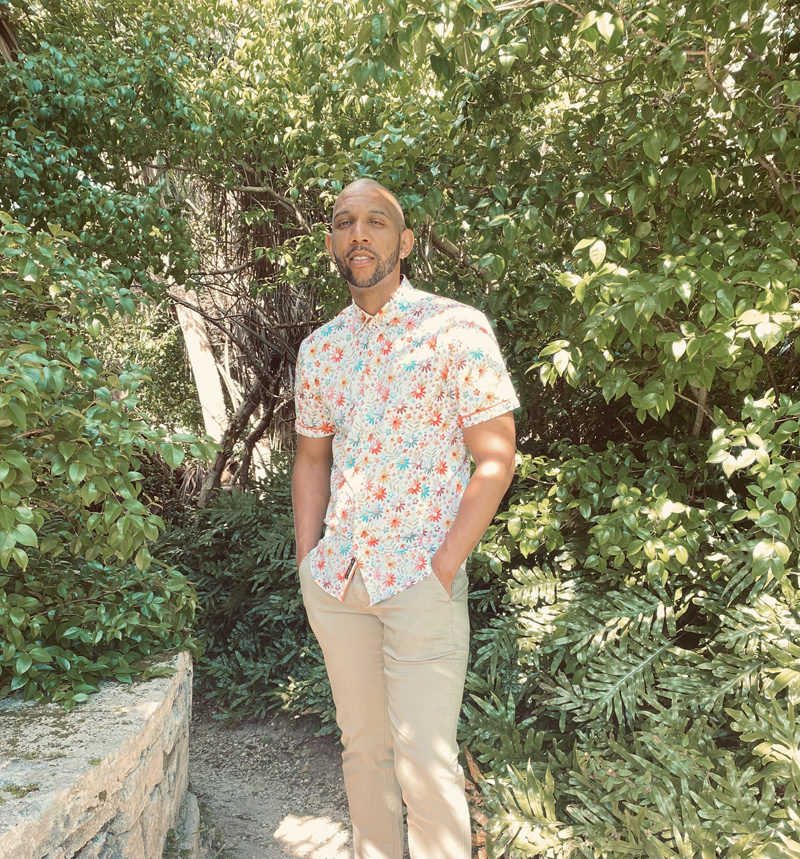 Protoje has songs with artists Chronixx, Koffee, Popcaan, Kymani Marley, and Wiz Khalifa, to name a few.
Mr. Williams said, "Record labels are now reaching out to me to submit tracks for their artists because of this song, so now is a time for me to take all opportunities that come my way. I have been waiting for a substantial placement like this since I moved back to Bermuda in 2018 from living in California and Atlanta.
"When I came back to Bermuda, I approached Glenn Blakeney to have the opportunity to learn and get radio experience and through his teachings he gave me the opportunity to be a radio personnel on 'The Medical Radio Show' every Saturday morning with Dr. D and also a co-host to 'The Vava Entertainment Show' that comes on Saturdays also.
"Radio is a newly found love; when I'm on air as a personality, I like to be transparent, vulnerable and completely myself and not me portraying a character or someone I'm not. Realizing the responsibilities that come with being an on air personality keeps me humble, has matured me, opened me up to political views and caring a lot more about how our country is run and what possible contribution I can give.
"I'm grateful for this musical placement and my entertainment opportunities here in Bermuda that continue to keep me inspired," he added.
"Covid kind of dampened my spirits, plus other personal circumstances that were challenging in my life, but my prayer has always been, 'God give me peace with the things I have no control over' and after I say that prayer, I just let God do his thing as I continue to be the passenger in this thing called life and deal with everything, whether good or challenging, to the best of my ability."
"Who knows, maybe next year I could be nominated for a Grammy or have a Grammy awarded because of this song."
You can listen to Rian "8track" Williams every Saturday on Magic 102.7 from 8am – 10am on 'The Medical Radio Show' and every Saturday on Magic 102.7 from 11:30 am – 1:30 pm on 'The Vava Entertainment Show, and follow him on Instagram.

Read More About
Category: All, Entertainment, Music, News