[Written by Stephen Wright]
Long jumper Tyrone Smith hopes for one last hurrah at the Commonwealth Games in Birmingham this summer after coming out of retirement.
The three-times Olympian called time on his athletics career 12 months ago – despite having met the standard for Birmingham – after missing out on reaching the Olympic Games in Tokyo.
However, the 37-year-old has performed a U-turn, admitting the competitive fire still burns deep within him and believes he owes himself a chance to bow out on the big stage.
"I haven't said anything publicly yet, but I'm looking to compete at the Commonwealth Games," Smith told Bernews.
"I figured if I'm not taking the opportunity away from a young athlete, why not try.
"I have no doubt I can physically still do it. I was jumping eight metres at the end of last season."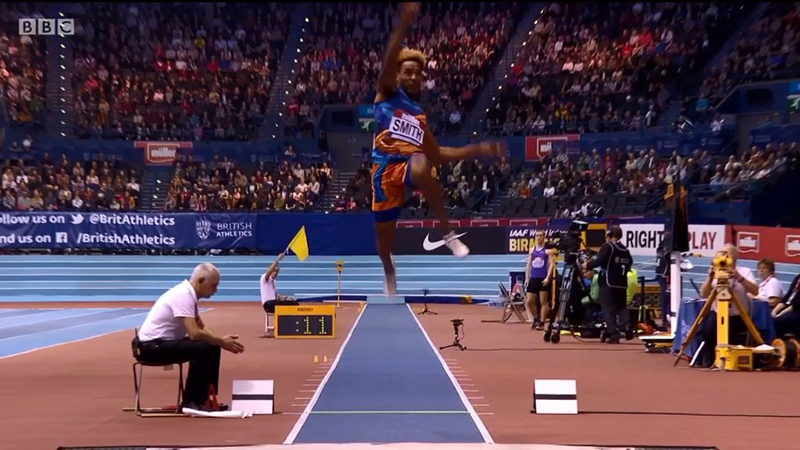 The Bermuda Olympic Association, who named a team of ten athletes for the Games this week, has challenged Smith to prove he still has the ability and fitness to compete at the highest level before considering him for one of six available spots.
Smith said he has been juggling his new role as a business consultant with training since the new year in his mission to reach his fourth Commonwealth Games.
"The challenge is that my new job is incredibly demanding," the Atlanta-based athlete said. "I'm putting in anywhere between 55 and 75 hours a week."
"It's interesting when you retire as an athlete, and your whole identity is tied to sports, you tend to wrestle with things.
"When I started this new job and had tons of new responsibilities, it was a mental health check for me to go out to the track and train.
"I figured if I put a big goal in front of me and force myself to achieve it, at the very least, I'll be healthy and happy I'm attempting to compete at one of the biggest games."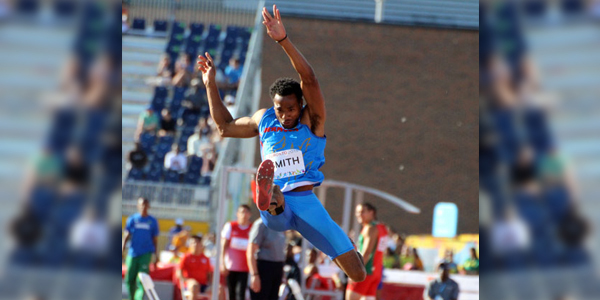 Smith has devised a training programme enabling him to fulfil his work commitments and still clock sufficient hours at the track and the gym to prepare for elite competition.
He has also enlisted the help of former American long jumper Dwight Phillips, a four-time world champion, as he builds towards Birmingham.
"My coach has created a plan for me similar to how Greg Rutherford [the former British long jumper] trained in the last couple of years of his career, which works out three days a week.
"So, I'm on the Greg Rutherford plan, and he won a gold at the World Championships in 2015 and bronze at the Olympics in Rio in 2016, so it can't be too bad."
Smith said the achievements of his wife, Sandi Morris, a United States pole vaulter who won gold at the World Indoor Championships in Serbia, Belgrade last month, have inspired him to continue competing.
"I couldn't do this without her," Smith said. "You start to realise that more and more, the longer you're with someone.
"She's been helping me get back into fitness when I was like, 'OK, I'm five pounds heavier than I ever wanted to be!' Just watching her compete keeps the fire alive in me."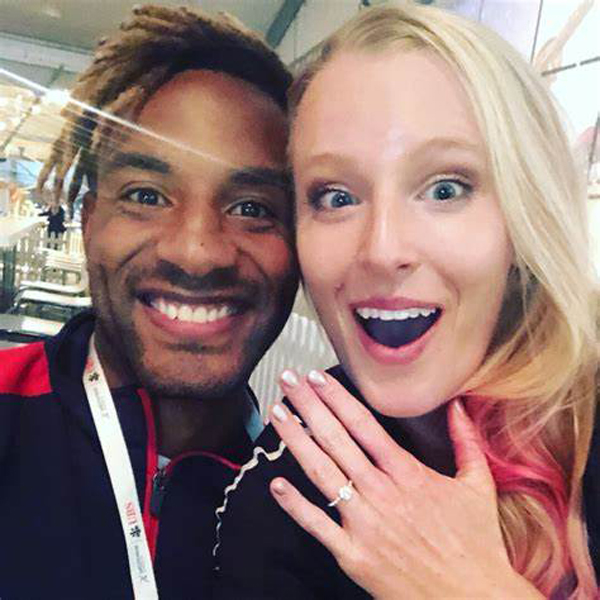 Smith hoped to wear Bermuda's colours one last time at the Olympics in Tokyo and has strongly questioned the qualification process, which he believes lacked equity.
Qualification for Tokyo comprised of tougher qualifying standards plus a world ranking system. Due to the Covid-19 pandemic, Smith could not travel to European meets where he could have claimed valuable world ranking points.
"The world ranking points favoured European meets, so those who could compete in Europe had an unfair advantage," he said.
"If I had jumped the same sequence of jumps in Europe as I did domestically, I would have been in Tokyo."
Smith continued: "They also said, 'Well, you can qualify outright [by meeting the long jump standard]'. But to give you a perspective, for Beijing it was 8.05 metres, London it was 8.10, Rio was 8.15, you can see the trend here, and qualifying for Tokyo was 8.22.
"So, you had this astronomical standard that requires perfect conditions, perfect preparation, everything correct, or a world ranking system unfairly weighted to the European meets."
Should Smith be selected by the BOA to represent Bermuda one final time in Birmingham, he feels it would be a fitting end for a career he had cherished and found hard to relinquish.
"It would be such a great way to call it," he said. "It was beautiful in Bermuda last summer when they gave me a trophy and recognised me at the National Championships in what I thought was my final meet.
"It was amazing to have all that support at home, and I would not change that for the world. But ultimately, having an opportunity to compete for Bermuda on the big stage, make a final, and have some fun, would be a poetic ending for me. I feel like I owe it to myself."

Read More About