[Written by Stephen Wright]
Sakari Famous — who made her Commonwealth Games debut for Bermuda today — said she had a few issues with her high jump approach after finishing eighth in her qualifying group, however added that the event was 'amazing.'
Famous, competing at her first major Games, had a successful attempt at 1.76 metres but could not clear the qualifying height of 1.81.
The 22-year-old said her run-up to the bar was not as consistent and accurate as she would have liked
"I had a few mishaps with my approach," Famous told Bernews. "Trusting it is very important. That was the main issue. Your approach is the most important thing. When it's right, it can get you over a height of 1.81 and above."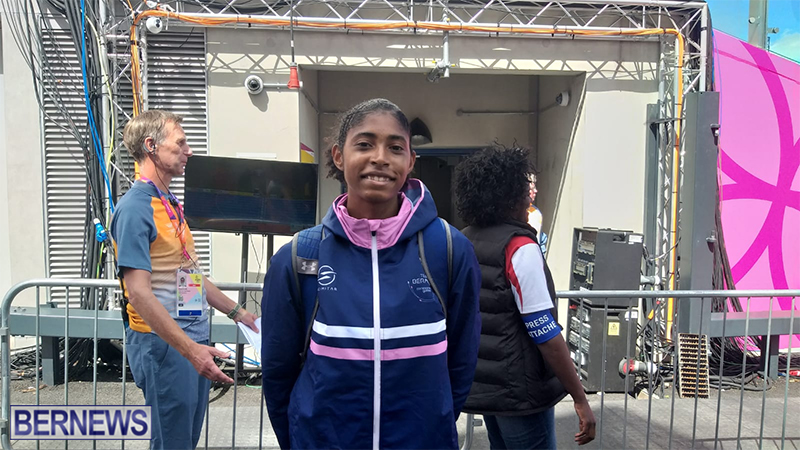 Famous immediately cleared 1.71 before jumping over 1.76 in her third effort. However, she was unable to clear 1.81 in three attempts.
"[1.81] is definitely there for me," said Famous, who has a personal best of 1.84. "Consistency matters and once I get that it will be all good. I have a few minor things to fix."
The McNeese University student said the atmosphere generated by the crowd at the Alexander Stadium was like no other she had experienced.
"I can't remember the last time I experienced a crowd like this and being able to hear everybody all at the same time," she added.
"When they clap for you as you make your approach, it's like, 'Oh my god, is this really happening?'
"I was really appreciative to be in this atmosphere. The energy was amazing."
For our ongoing daily updates of the 2022 Commonwealth Games click here, and for all our coverage of the Commonwealth Games over the years click here.

Read More About