High jumper Sakari Famous has broken her University's record — for the third time this season — and qualified for the NCAA National Championships which are set to be held in June in Oregon.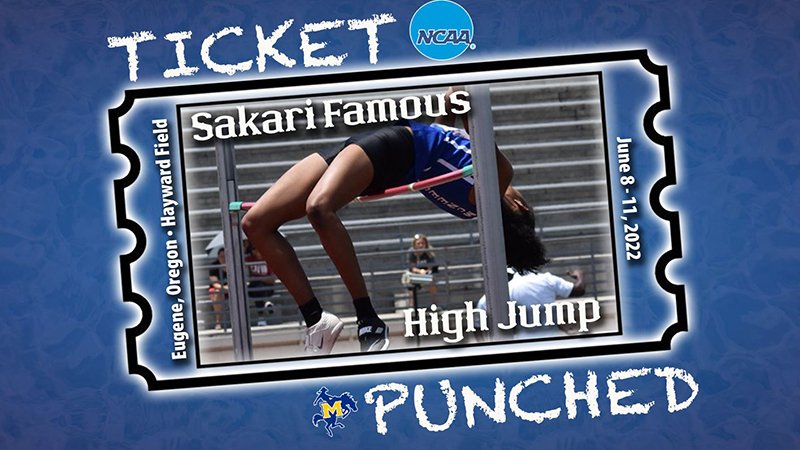 Famous competes for the McNeese State University, and their report said, "Sakari Famous has made history all season as a high jumper for the McNeese Cowgirls.
"Earlier this outdoor season, the University of Georgia transfer from Bermuda broke the school's high jump record twice and became just the second Cowgirl in school history to become a Southland Conference champion in her special event.
"On Saturday at the 2022 NCAA Track and Field East Preliminary Round, Famous added to list of accomplishments when she broke her own record once again after jumping 6-0.5 while qualifying to the NCAA National Championships June 8-11 at the University of Oregon in Eugene.
"She's the first Cowgirl high jumper to qualify to nationals and just the second Cowboy or Cowgirl ever (Michael Roberson, 1997). Her mark ranks tied for third in Southland history."

Read More About