High jumper Sakari Famous won a gold medal at the Southland Conference Outdoor Championships, helping her University to win the overall title.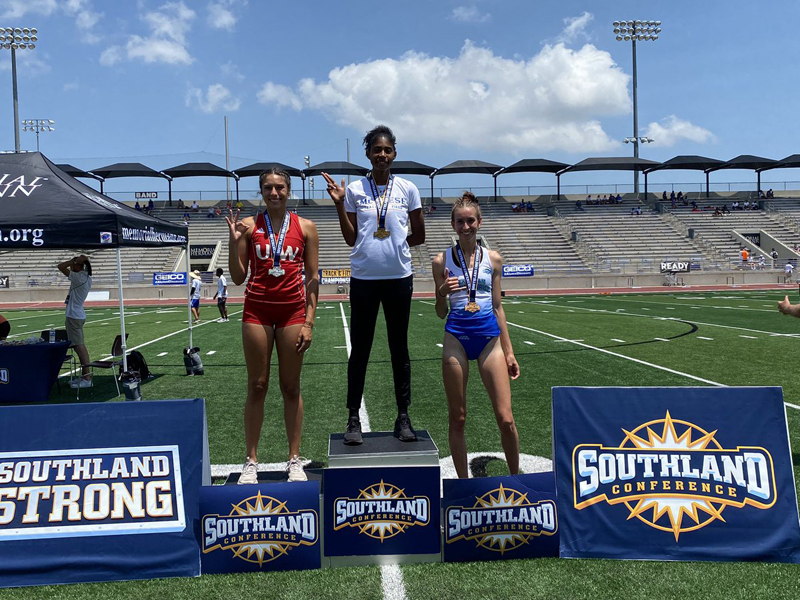 Famous competes for the McNeese State University, and their report said, "Three months after hoisting the Southland Conference Indoor Track and Field championship trophy for the first time ever, history repeated itself for the McNeese Cowgirls on Sunday when they recorded a school-record 189 points to win the outdoor championship, also the first in school history.
"The 189 points also ranks as the fourth-most in Southland Conference championship history, tying it with Texas-Arlington [2001] while standing as the most ever among any current league team.
"Sakari Famous was the lone gold medal winner on the day for the Cowgirls with her high jump of 5-8.5."

Read More About