This year's Harbour Nights will begin on Wednesday, June 1st, and the organisers said that "festival attendees can expect over 60 local vendors."
A spokesperson said, "The Bermuda Chamber of Commerce is pleased to announce the return of Harbour Nights. The annual street festival will commence next Wednesday, June 1st and run through to Wednesday, August 31st, 2022. Each Wednesday from 7-10pm, Front Street will host Bermuda's largest and longest running street festival, with offerings from local artisans, crafters, musicians and entertainers.
"With The City of Hamilton and Butterfield signed on as the two major sponsors of this year's event, we can expect the return of classic Harbour Nights features such as the Gombeys and an array of local entertainment and demonstrations throughout the summer.
"Festival attendees can expect over 60 local vendors who will line the street ready to sell an array of treats and experiences for the whole family. There is something for everyone at Harbour Nights this year."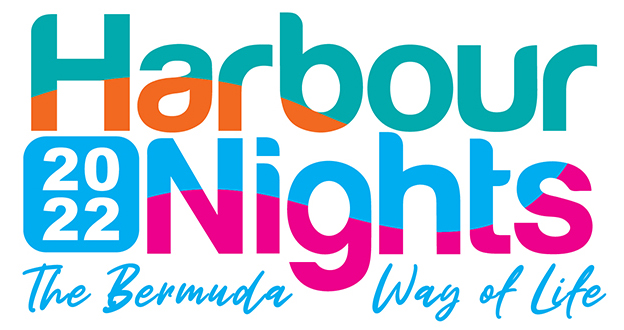 Mayor of Hamilton, Charles Gosling, said, "The City of Hamilton is delighted to continue its support of Harbour Nights in Hamilton. As the centre for commerce and trade, the importance of Harbour Nights in Hamilton and the exposure it brings to smaller entrepreneurial businesses is invaluable.
"The knock-on effect of additional foot traffic stimulates the bottom line for our rate-paying retailers and restaurants and the vibe and energy of these now famous Wednesday nights speaks directly to the City's mandate to be a vibrant one. We all need to remember that when it comes to our visitors, they chose Bermuda, they could have gone anywhere in the world and they came to these shores. We need to ensure that we provide experiences that speak to our people and our culture.
"Harbour Nights does that. I'd like to thank the Chamber of Commerce for their continued investment in Harbour Nights and all they do to better this important tourism product."
The spokesperson said, "The Bermuda Chamber of Commerce invites the entire community to take part in this major pillar of the summer event schedule. Please follow the Chamber of Commerce on social media for weekly information and coverage of Harbour Nights 2022, including Instagram and Facebook.
"The Chamber of Commerce would also like to remind the general public that both car and bike parking will be prohibited every Wednesday after 5pm along Front Street and in both the #1 and #5 parking lots."

Read More About