Tomorrow [May 3], the Bermuda Human Resource Association [BHRA] will be hosting a workshop "focusing on self-assessment best practices, empowering women and advancing careers" with Rochelle Rosato, the Global Inclusion & Diversity Leader for Guy Carpenter.
Ms Rosato commented, "I am very excited for this opportunity to speak with HR professionals, business leaders, managers and employees.
"If you are interested in leveraging the power of a few tools in your tool kit that will help you to become an active participant in your own self-evaluation to identify strengths and how to best hone in on areas for development to drive commitment to goal setting and how to best measure progress over time, then this session is perfect for you."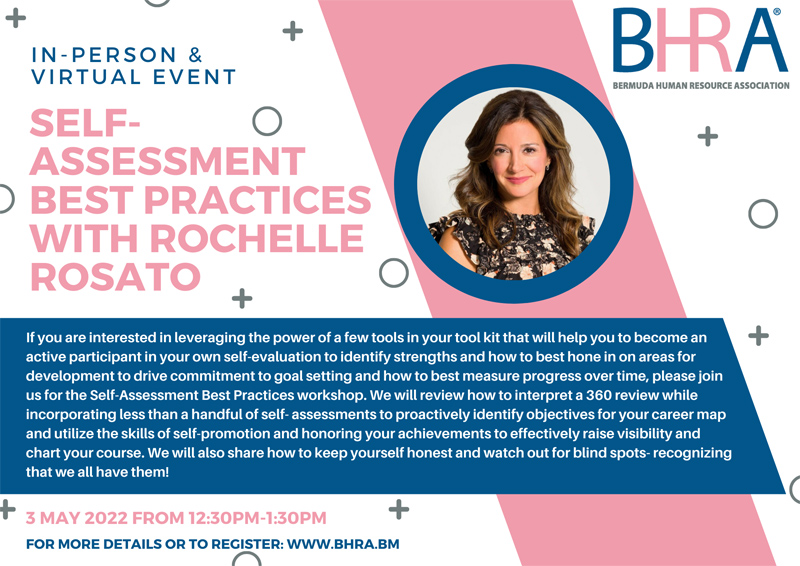 The event is being led by Krystle DaPonte, Senior HR Manager for Marsh & Guy Carpenter, who commented "Self-Assessment tools are valuable resources often times underutilized when it comes to performance management, career progression, and succession planning within a business.
"Working closely with Rochelle, I see how much of an impact these tools and direct conversation can have on an organization's leadership success, engagement, and bottom line results. Organizations looking to better their succession planning and strengthen women leadership will benefit from this workshop with Rochelle."
The event will review how to interpret a 360 review, while incorporating less than a handful of other self-assessments to proactively identify objectives for your career map.
Ms Rosato added, "We'll also utilize the skills of self-promotion and why this is more challenging for women as opposed to men. We will also share how to keep yourself honest and watch out for blind spots, recognizing that we all have them!"
Anyone can register for the workshop on www.bhra.bm, which only has virtual attendance spots available. The workshop will begin at 12:30pm.
Read More About