[Updating] The police are responding to an incident in the St George's area today [May 5], with multiple police vehicles and officers on scene, and crime scene tape visible.  We expect, not know, that the police will likely give a press statement from the scene, and we will update as able.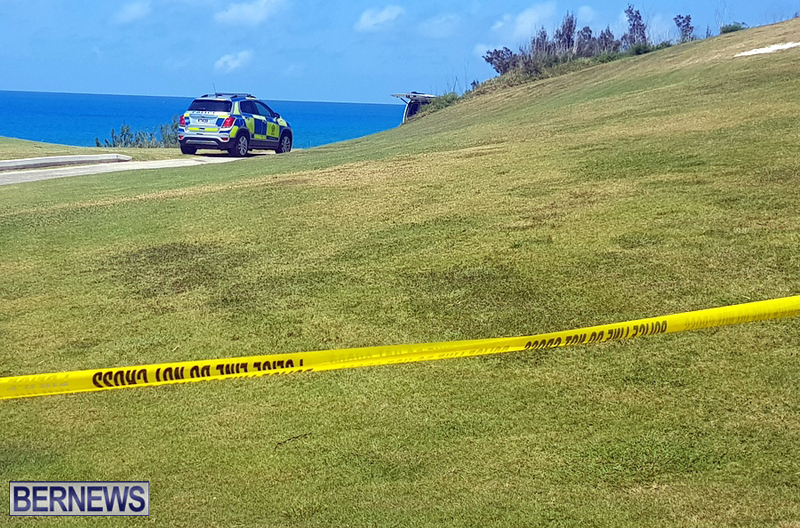 Update: The police confirmed the "discovery of a lifeless body," and said the "body is that of a male person."
Detective Chief Inspector Sherwin Joseph said, "The Bermuda Police Service can confirm the discovery of a lifeless body off the shoreline, located at St. Regis Golf Course in St. George's.
"We can confirm a body is that of a male person. We have not yet determined the identity as the scene is still being processed. Once we have further information, we will provide same once the necessary procedures have been completed, until such time, we appeal that we allow the investigation to proceed."
"We also appeal for anyone who may have information that may assist with this investigation to please call 211, the main police number 295-0011, or if there is a police officer you feel comfortable with, you can contact this officer. Our Serious Crime Unit is going to continue investigations into this matter at this time."
Update: Comments from National Security Minister Michael Weeks at the scene. He appealed for anyone with information to please contact the authorities.
Read More About