[Written by Stephen Wright]
Andre Lambe raced to his fifth successive win as a professional after stopping Jamaican Dwayne Lawrence in the third round at The Shed in Dockyard yesterday.
Lambe dominated the welterweight contest, firing jabs to the body and landing several thudding right hooks to the head, knocking Lawrence down once in the first round and three times in the third before referee Anthony Mouchette halted the contest.
The Bermudian, who has stopped all five of his opponents, said he was delighted with his punch-perfect display and said he always felt confident he could polish off debutant Lawrence inside the distance.
"I knew it was a matter of time before I finished him off," Lambe told Bernews. "I was trying to look cleaner, not be sloppy, and not waste any punches.
"I plan on going up in rounds and facing better opponents. I'm going to need to maintain my poise.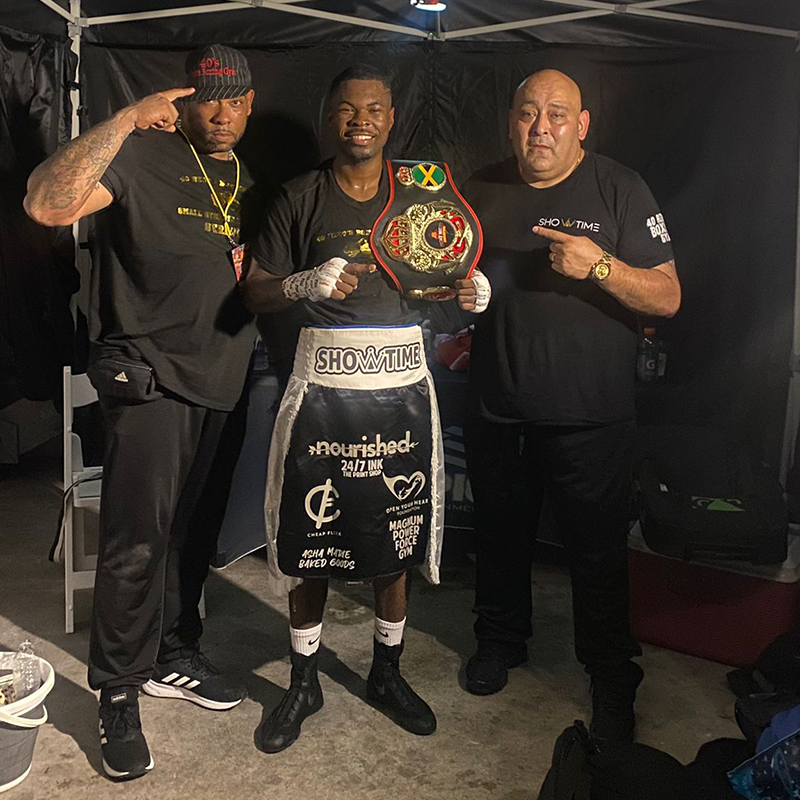 "He was a tough guy, and I was happy to show people I can fight guys like that. I've been stopping guys in the first round, so it was good for the crowd to see a bit of back and forth."
Lambe, who married his childhood sweetheart, Tihana Booth, on June 2, will celebrate his victory by finally heading on his honeymoon.
"The original fight got postponed [because the Team Jamaica fighters missed their flight to Bermuda] last month, and then I got married, so I only had three weeks to prepare," Lambe said.
"I have to thank my coach in Florida, Johnny Estela, who helped get me in shape and pushed me hard. He got me some good sparring to get ready for the fight."
"I left Bermuda right after the wedding! Now I get to enjoy my honeymoon!"
Lambe's four-round bout was elevated to the Fight Night Champion main event after Nikki Bascome's opponent failed to arrive in Bermuda.
"I don't know too much about what happened," Lambe added. "I found out on the day of the fight. It didn't faze me."
The 26-year-old is hoping for at least two more fights before the end of the year.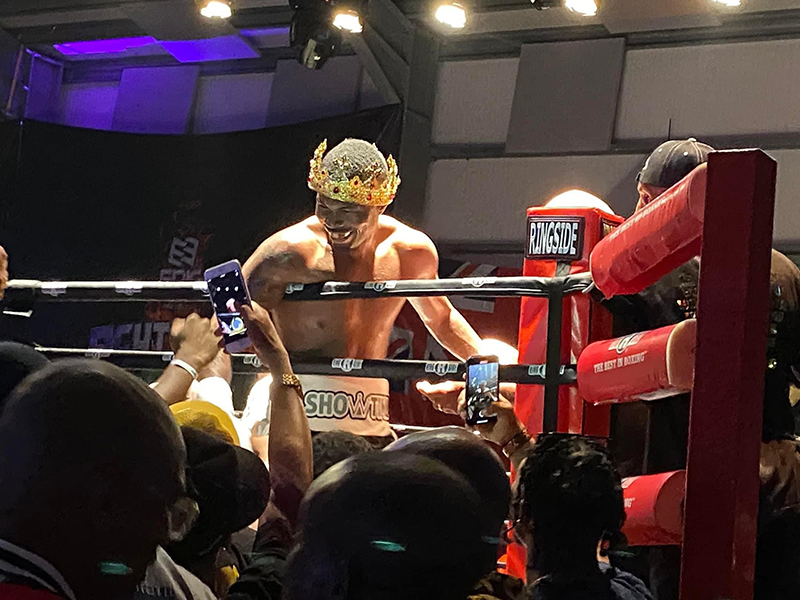 "I'd love to have three more fights, but I don't see that happening," he added. "I'll be happy to finish the year 7-0."
On the amateur undercard, a ruthless Adrian Roach silenced Sanju Williams, who had taunted the Bermudian on social media, with the fight stopped in the third and final round.
Williams had claimed in an Instagram video that he would "come with the Baygon spray" in a cheeky play on the Bermudian's surname.
Also, on the undercard, Bermudian Dejon Benjamin lost on points to Jamaican Omar Campbell, while local fighter Jaylon Roberts enjoyed a points victory over Jamaica's Tevoy Barritt.

Read More About