Members of our Special Olympics team will be joining Bernews at 8.00pm tonight [June 22] for the latest episode in the Bernews News & Views series.
The team is fresh off their medal winning performance at the 2022 Special Olympics USA Summer Games in Florida, where equestrian Eden Woolery won a bronze medal in the Western Equitation B1 Class, Micah Lambert won a silver medal in tennis-singles, Bridget Marshall won a bronze medal in tennis-singles, and the two tennis players teamed up to win a bronze medal in tennis-mixed doubles.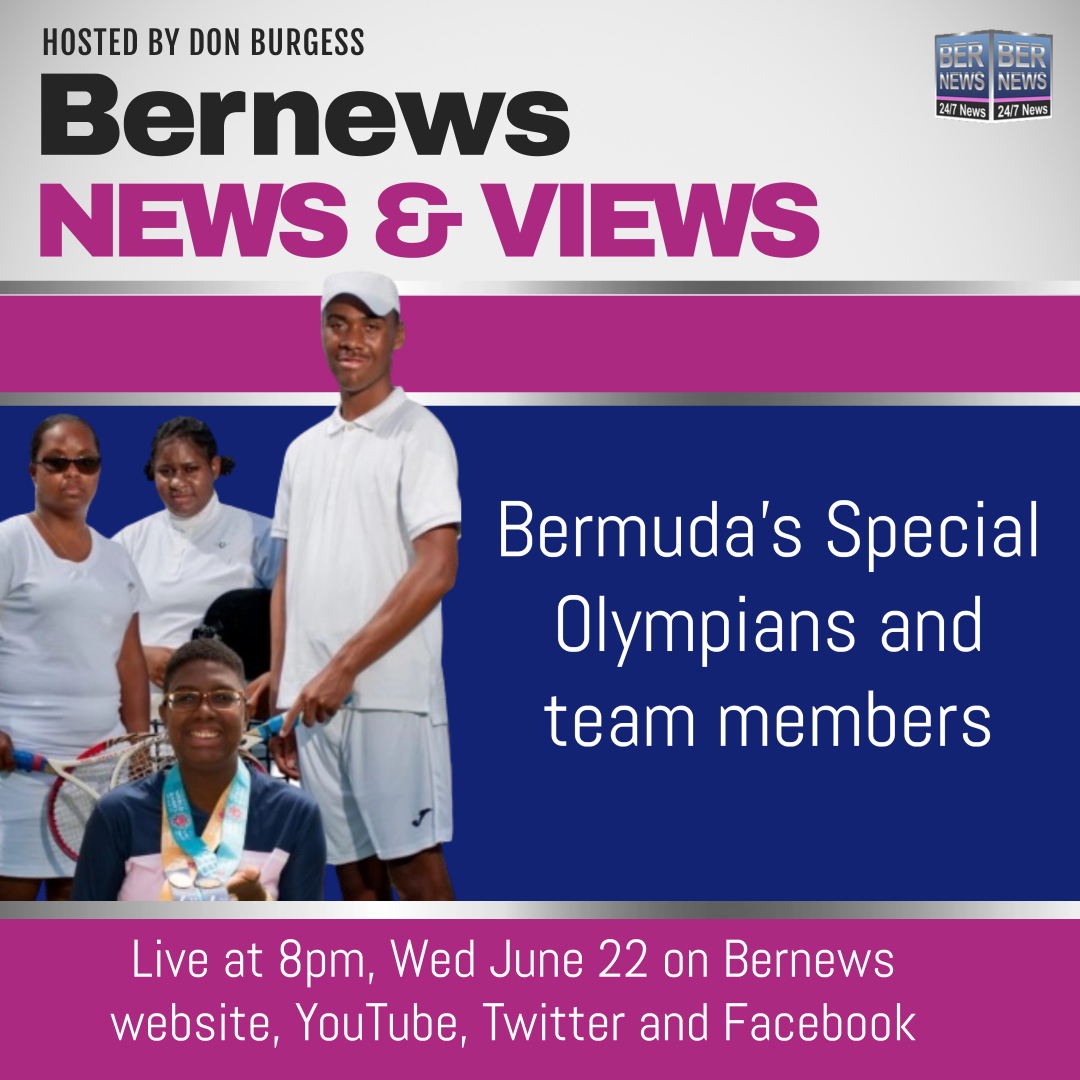 In addition to our athletes competing, Danielle Gibbons — an Athlete Leader — executed her role on the Athlete Input Council superbly, spending very long days engaged in volunteering, special events and conducting athlete interviews that were shown throughout the Olympic Village.
The video will be live streamed below, as well as on Bernews YouTube, Twitter and Facebook pages.

Read More About