Siblings Hayley and Liam Evans have teamed up to organise the inaugural Island Fresh 5K Food Run on Sunday [July 10] in support of the Eliza DoLittle Society.
The run, held at the Arboretum and open to all ages, is the brainchild of Hayley, the owner of Island Fresh, a meal box delivery company, and Liam, who runs Evans Performance Training.
Hayley said the 5K Food Run would be a family-orientated event, including a DJ, goody bags and prizes, and feature run and walk categories.
"Over the past year in operation, we often had excess food which we did not want wasted," she said.

"In looking for a place for this food to go, we discovered the Eliza DoLittle Society. I was very impressed with the work they were doing, so we wanted to see how we could assist.
"The Eliza DoLittle Society aims to provide healthy and nutritious solutions to the food insecure in Bermuda with the aim of enhancing their quality of life.
"This mission I felt was completely in line with the values and ethos of myself and my brother Liam."
Liam, a Robin Hood and Bermuda footballer, added: "With all my clients, whether it be athletes or people wishing just to keep fit, ensuring a healthy and balanced diet is critical to both mental and physical health; when the opportunity to support this event came up, I jumped at it."
The Eliza DoLittle Society provides assistance directly to clients through its Food Pantry in Warwick, which secures purchased and donated food from local wholesalers, grocers, farmers, businesses, community organisations and individuals.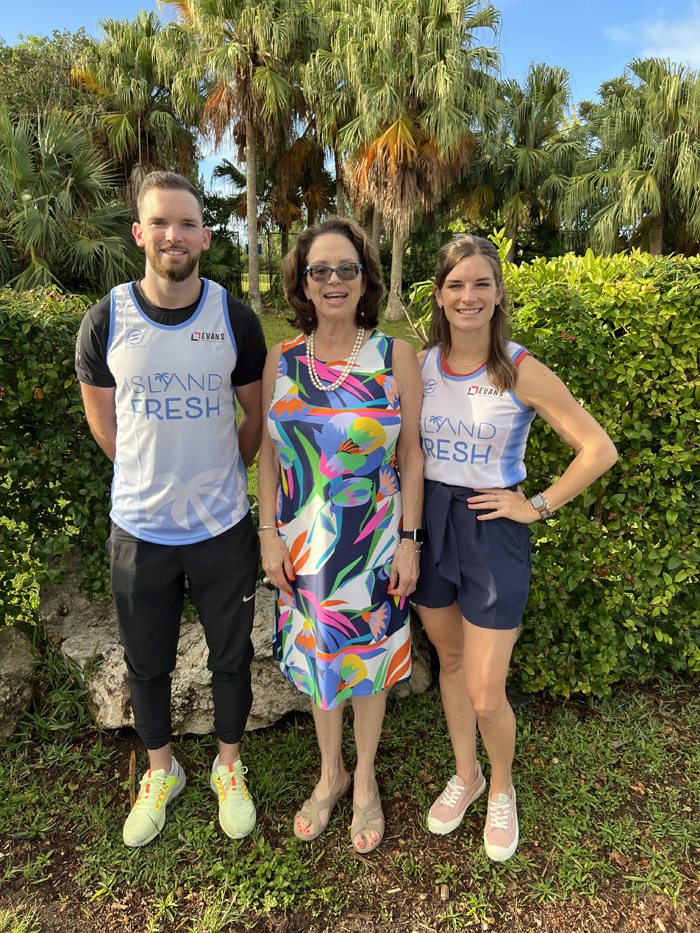 Each bag contains a variety of fresh bread, vegetables, frozen, and canned foods based on availability. Food items are rotated throughout the month to maintain a variety and offer more options.
Clare Mello-Robinson, the Eliza DoLittle Society executive director, said: "As a charity, we are always looking to try and raise funds and awareness about the Eliza DoLittle Society and the impact of food insecurity.
"When Island Fresh and Evans Performance Training offered to help organise an event to raise money for us, we were delighted to participate."
To register for the Island Fresh 5k Food Run, visit The Island Fresh 5k Food Run. Registration closes on July 9.

Read More About