Bermuda's Under 14 football team played their third match in the 2022 Caribbean Football Union [CFU] U14 Challenge Series in the Dominican Republic today [Aug 15], with St. Vincent & the Grenadines claiming the 1-0 victory.
After a scoreless first half, the lone goal of the game came in the 60th minute when a foul in the box resulted in a penalty, which was converted by Joelando Payne.
Bermuda's U14 squad includes Jai Simmons, Caleb Grant, Patrick Dill, Cameron Adkins, Mosiais Mills, Dakayo Leverock, Michael Burcher, Logan Jimenez, Sami Carolo, Callum McIntosh, D'ari Coddington, Kennahz Fray, Keori Binns-Leverock, Cavin White, Xenai Williams, Cairo Tucker, Tiago Correia, Azende Trott-Smith, Syhon Goater, and Roger Williams.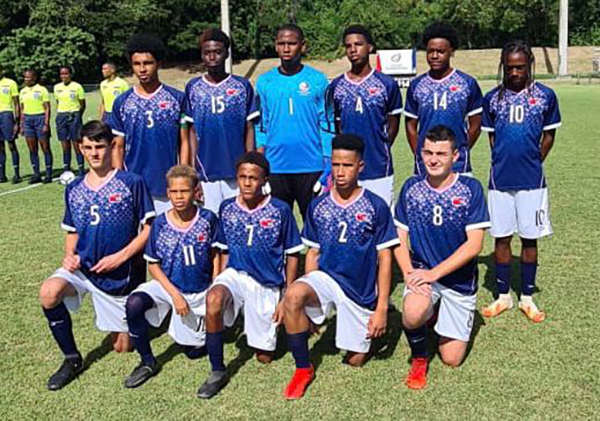 Read More About