Sand artists will showcase their creative talents at the Bermuda Sandcastle Competition next month.
The event, which features categories for children, teenagers, families, adults and visitors, will be held at Horseshoe Bay on Saturday, September 3.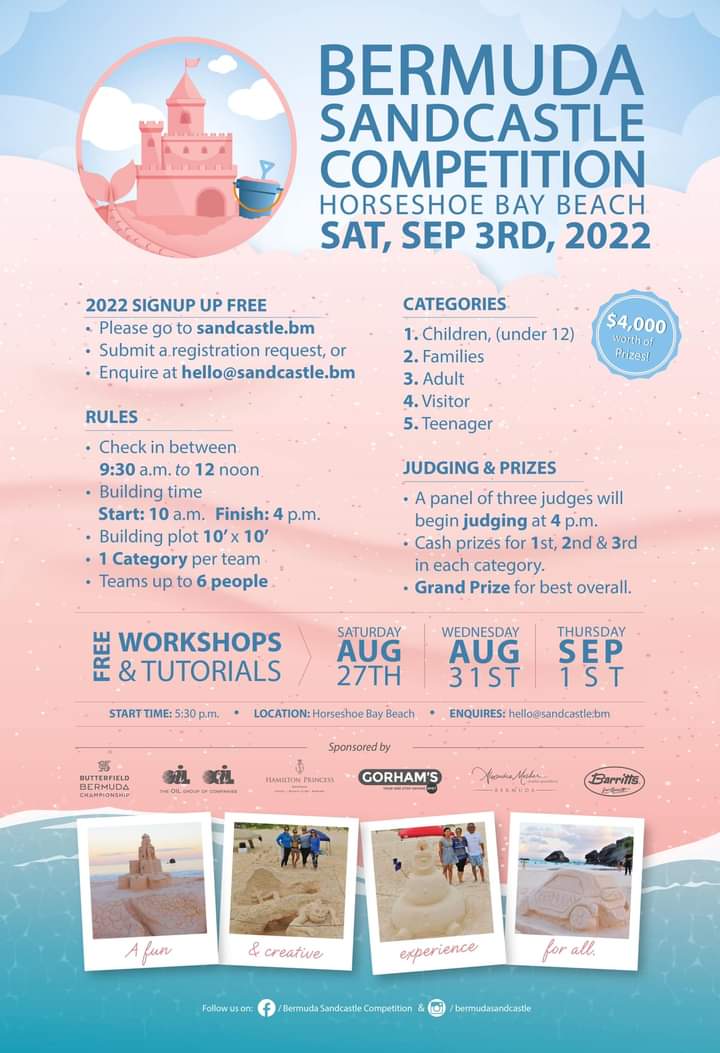 Contestants will have 10×10 plots to build their creations, with building time starting at 10 am and finishing at 4 pm.
Teams of up to six people can enter the competition, which features prizes for those judged to finish first, second and third.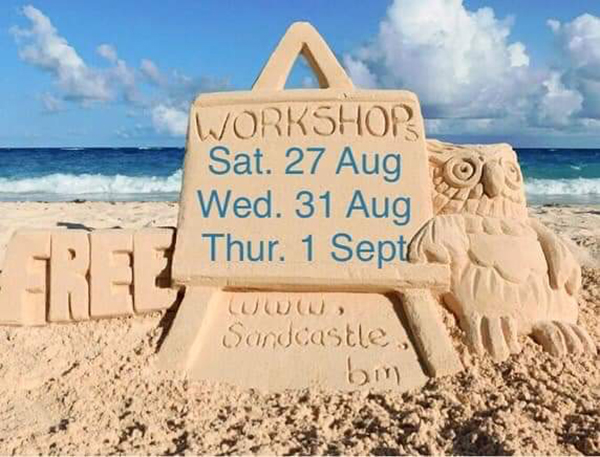 There will also be a grand prize for the overall winner.
Free workshops and tutorials will take place on Saturday, August 27, Wednesday, August 31 and Thursday, September 1.
Bermuda Sandcastle Contest last year
To sign-up for free, visit sandcastle.bm.
For more details e-mail hello@sandcastle.bm.

Read More About
Category: All