[Updated] Morning commuters got some extra cheer this morning [Aug 26] as Mark "Queen of Bermuda" Anderson, who was dressed to impress in a pink outfit, was greeting motorists to wish them "Happy Pride."
Mr. Anderson – a long standing advocate for LBGTQI+ rights and a well known local entertainer – told Bernews, "This Pride weekend of 'Love & Live' is showing us more light in a positive way in embracing for the LGBTQ community despite the challenges we still have for acceptance and inclusiveness.
"Despite our ethnic, religious and cultural differences, we are more alike than unalike. The world has helped to make our unique union to celebrate our progress.
"I honour all the activists, the advocates, the lawyers, the families who stood next to their loved ones even when it was tough; every brave ally who spoke on our behalf we thank and honour you."
Update: Mr Anderson also greeted commuters from the birdcage on Front Street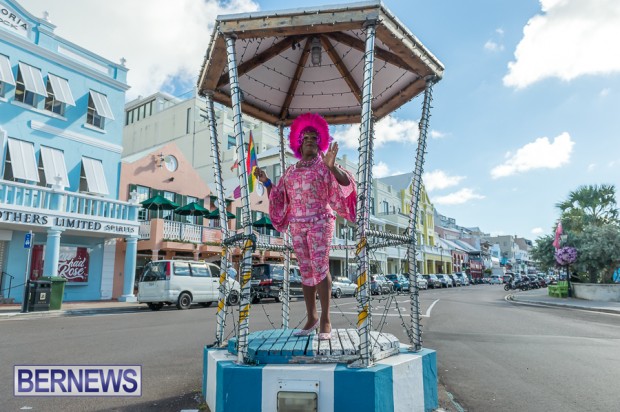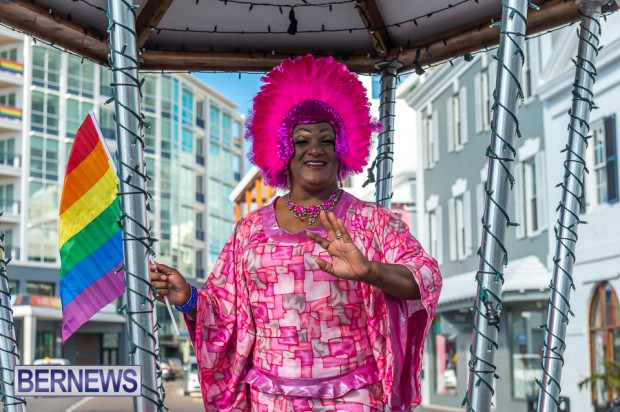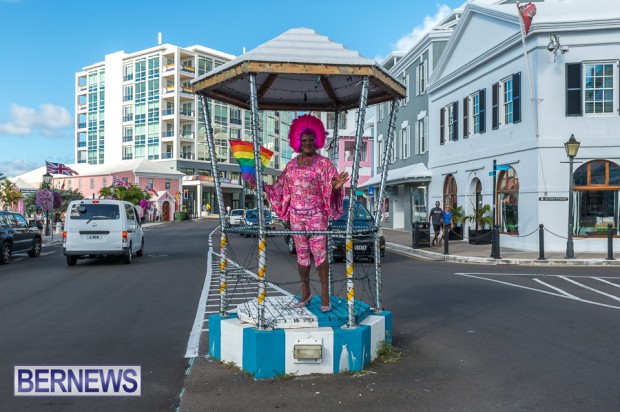 Read More About
Category: All, Entertainment, News, Videos