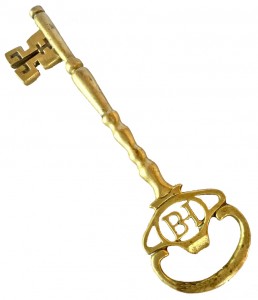 [Updated with photos & video] Tomorrow [Aug 17] the Fairmont Southampton will mark its 50th anniversary
A spokesperson said, "August 17 is an important milestone for Fairmont Southampton, as it celebrates its 50th Birthday. Importantly, it is an opportunity to recognize the significant contribution that the hotel has made to generations of Bermudians and families around the globe, and millions of visitors that have stayed with us over the years.
"Southampton Princess [as it was first called] opened its doors on Monday August 17, 1972. Owned by shipping magnate and billionaire, Daniel Ludwig, it was officially opened by then Governor Lord Martonmere and Premier ET Richards. Over 1,500 guests attended a magnificent black-tie gala with entertainment by the renowned singer and actor, Frankie Avalon.
"As an unforgettable memento, guests who stayed in any of the Hotel's 44 suites on opening night received an engraved "Golden Key". To mark the Hotel's 50th Birthday, the holders of these keys are invited to return for a complimentary 3 night stay, when the Hotel reopens in 2024.
"Over the years, the Hotel hosted some of the world's best-known and wealthiest celebrities and dignitaries. Guests have included royal families; US presidents, including George Bush senior; British Prime Minister Tony Blair and Cherie Blair; The Queen and Prince Philip; and many Hollywood actors and actresses.
"Opening the 600-seat nightclub was unheard of in the region, and brought some of the most famous names in show business to the island for the first time. Remember the buzz & excitement of The Follies at The Empire Room? What about the highly entertaining, Jimmy Keys at The Neptune Club? Did you have dinner at the famous Newport Room?
"As Importantly, many generations of Bermudians have made their career and supported their families by working at the hotel. We all have a story of how the hotel has positively impacted us from working, staying, or celebrating a special occasion there."
The hotel is currently closed and sent to re-open in 2024.
Update: The hotel lit up room numbers to create a '50′ to mark the anniversary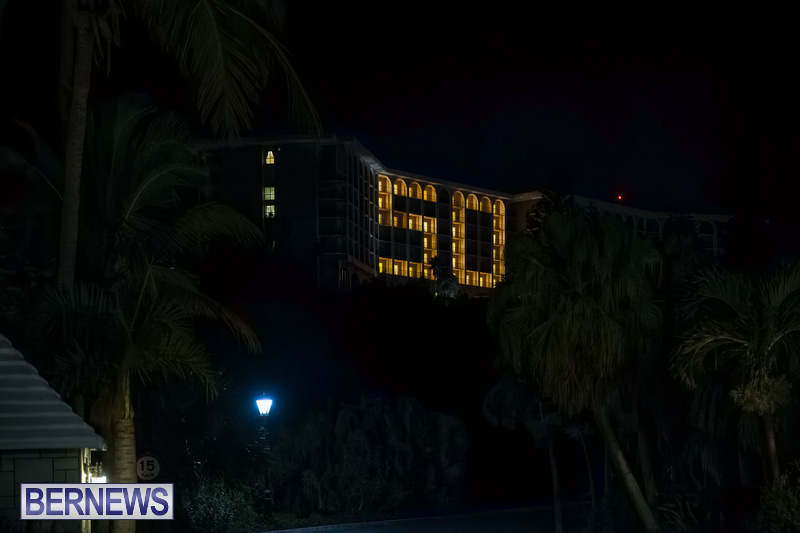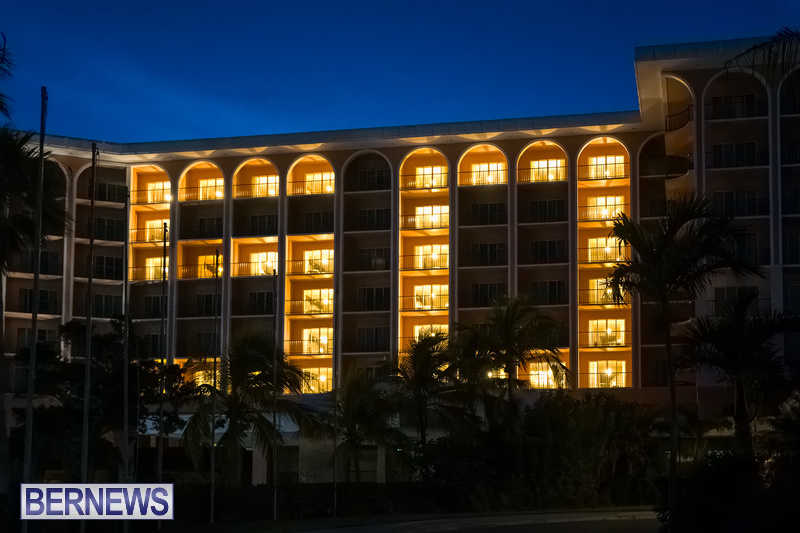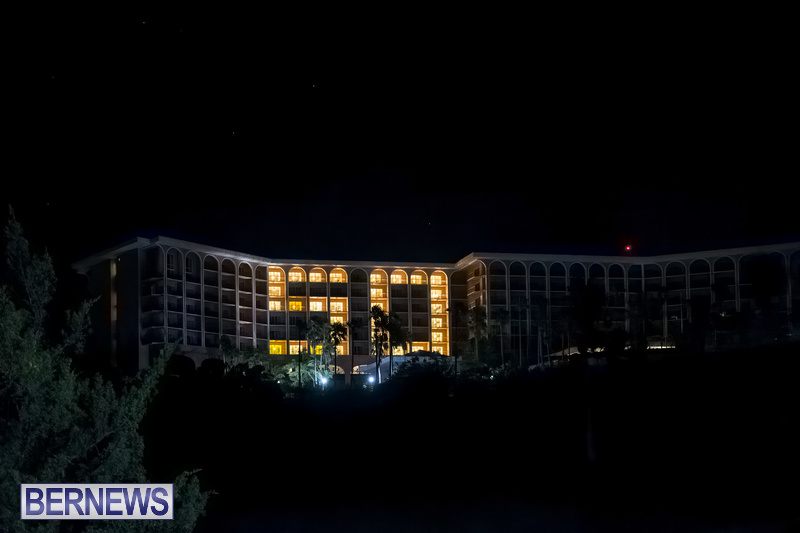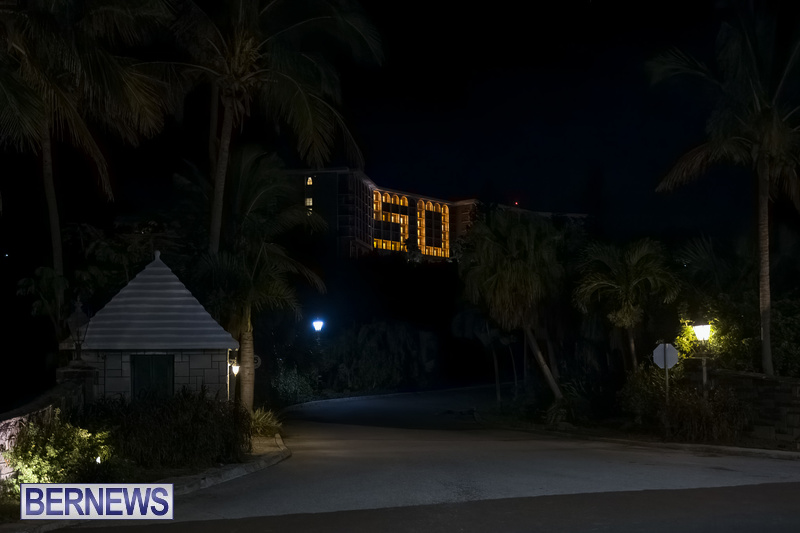 Read More About