FoodHub named the winner of their Devonshire drive thru contest this afternoon [Aug 2], which saw the public compete in choosing a name for the establishment, and also noted that they plan to open in a few weeks and will be hiring staff and urged people to apply for the jobs.
The contest – which offered more than an array of prizes – saw Holly Richardson win after choosing the name Pinky's Drive Thru for the location.
As the winner, Ms. Richardson will receive a year's worth of free drive-thru, an electric bike, a Pepsi foosball table, $250 worth of Rubis gas, and Barritt's ginger beer sodas and swag bag goodies.
"It was fun to read all of the submissions and selecting the name created quite an internal debate," a spokesperson said. "We were excited by the number of entries and were quite surprised by the variety."
"In the end, it was difficult to ignore the high percentage of submissions which had connections to the Thomas Family, where they have lived or what they have done."
"We are proud to announce the name to be Pinky's Drive-thru which was submitted by Mrs. Holly R. Richardson who shared kind words and memories about Mrs. Thomas [Pinky]."
Mrs. Richardson states, "I was talking to my parents about a name and we thought, there was already a Freddies and maybe the drive-thru should have something to do with their mother."
"She was our neighbor for most of my life. She was always a very fine woman. Always put together, dignified and very personable. Her and her husband, Freddie always had fun together and an example of this is when they would walk in a wheelbarrow for their anniversary."
A spokesperson explained, "Clara Thomas was born on May 4th, 1939 in Baileys Bay. A woman of many trades, she had become a beautician, a business woman and even received recognition for being the first female boxing referee. She loved to dance, model, crochet, travel and loved to be pushed in a wheelbarrow by her husband Freddy on their anniversary. Her name 'Pinky' was given to her by her father, who used to call her Pinky because her mom always dressed her in pink.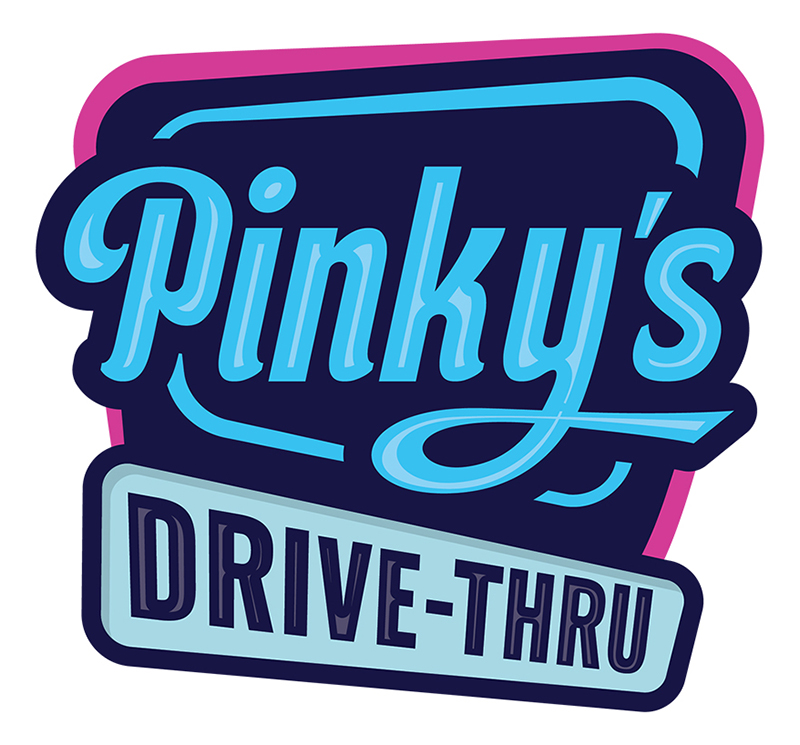 "Congratulations to Mrs. Richardson who won:
A year's worth of free drive-thru
An electric bike
Pepsi Foosball Table
$200 worth of free Rubis gas
Barritt's ginger beer sodas
A swag bag of goodies
"We would also like to provide recognition to persons who made similar entries. Congratulations to Rashaun Robinson and Melanie Whaley, both of whom are being awarded with prizes."
Paul Spring, PepsiCo Brand Manager at Dunkley's says, "On behalf of Dunkley's and Pepsi, it is our pleasure and honor to be a part of serving Pinky's Drive Thru drinks."
"We wish to open the Drive Thru this month and have now started hiring," a spokesperson said. "The jobs at Pinky's should be performed at large by Bermudians and we hope that many will apply. It is new, exciting and fun. Please tell everyone you know to apply online at www.FoodHub.bm. Positions include: Line Cook, Short Order Cook, Crew Member, Traffic Coordinator, Marketing Coordinator, and Cleaner/Dishwasher.
"Welcome to Pinky's Drive-Thru" a spokesperson said.

Read More About
Category: All, Business, Entertainment, News