Masterworks Museum will be hosting an opening reception for a show titled 'Finders Keepers' on Friday, September 9th from 5.30pm to 7.00pm.
A spokesperson said, "This fall, artist Jon Legere invites you to play a game. Opening Friday, September 9th in the Masterworks Museums Rick Faries Gallery is 'Finders Keepers,' a collection of guardian jugs and large collage paintings. Finders Keepers marks Jon's second solo exhibition at the gallery.
"Legere, who works mostly with paint, collage, and mixed media, has decided to explore a new medium in this exhibition: ceramics. Alongside a series of large mixed media works, six face jugs [ceramic sculptures], referred to by Jon as 'guardian jugs' have been created for the show. These jugs have been hidden around various locations on the island, and Jon invites seekers to try their hand at finding one.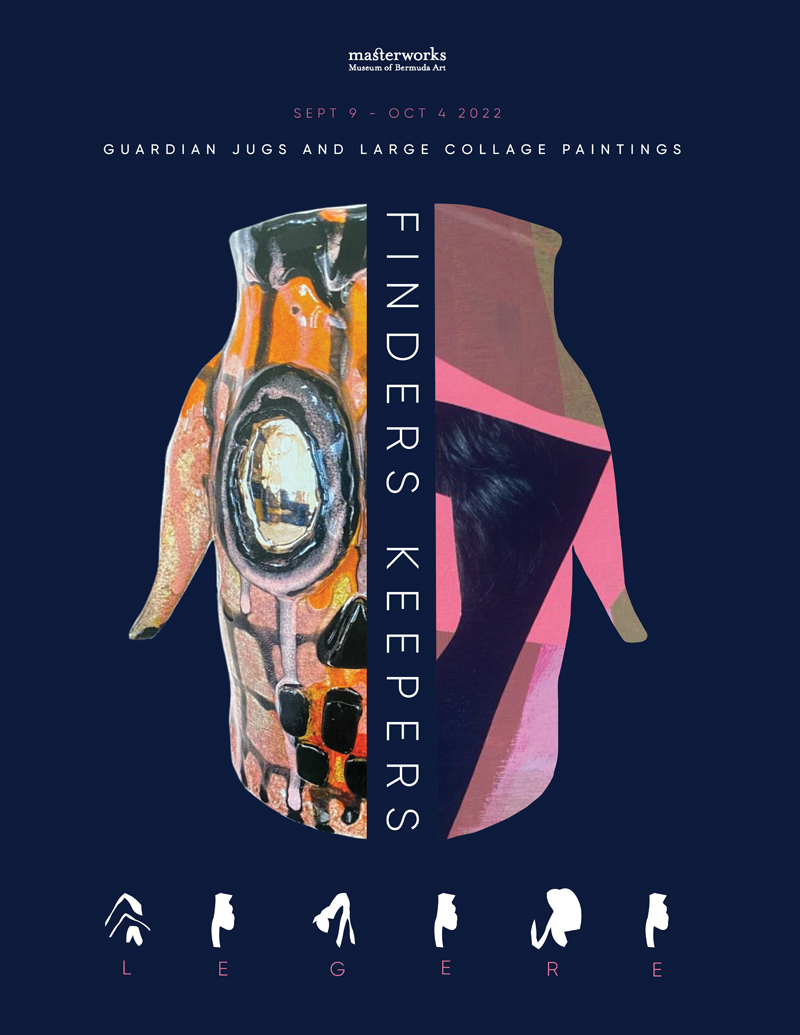 "How will people know where to look? Accompanying artworks in the exhibit will act as maps with clues to where the jugs may be. Viewers must decode the clues using 'Legere's Alphabet' [Hieroglyph like symbols signifying letters a-z] to begin their journey to discovering the 'Guardians'."
When asked what piqued his interest in working with ceramics, Legere said, "I've always been excited about working with ceramics, but given the Guardian Jugs were going to live outdoors indefinitely, I wanted something that would last [survive] in the wild."
The spokesperson said, "Jon speaks more about his decision to work with ceramics in Masterworks Artist Round Table. A conversation with fellow artists Jahbarri Wilson and Nhuri Bashir [the video can be found on the Masterworks Museum YouTube channel].
"The Masterworks Museum invites members of the public to the opening reception for Finders Keepers on Friday, September 9 from 5:30 tp 7:00pm.
"Don't miss your chance to play the game – after all, as the title says, finders keepers!"

Read More About
Category: All, Entertainment