The Cambridge Beaches resort in the west end has opened the 'Sunken Harbor Club', which it describes as 'a dockside tavern and tropical cocktail bar overlooking Mangrove Bay with a unique dining experience created by longtime Executive Chef Keith DeShields.'
A spokesperson said, "Sunken Harbor Club will open its doors on September 1, 2022 at Cambridge Beaches, heralding a new beginning for the storied hotel. Nestled on a 23-acre private peninsula, this opening follows a complete reimagining and transformation for the iconic property by Dovetail + Co, an owner and creator of hotels, bars, and restaurants that promote exploration and discovery.
"This new chapter for the hotel, as it approaches its centennial next year, unveils a new refined perspective, immersive dining experiences, and expanded amenities in collaboration with local Bermudian talent and creative collaborators from New York City.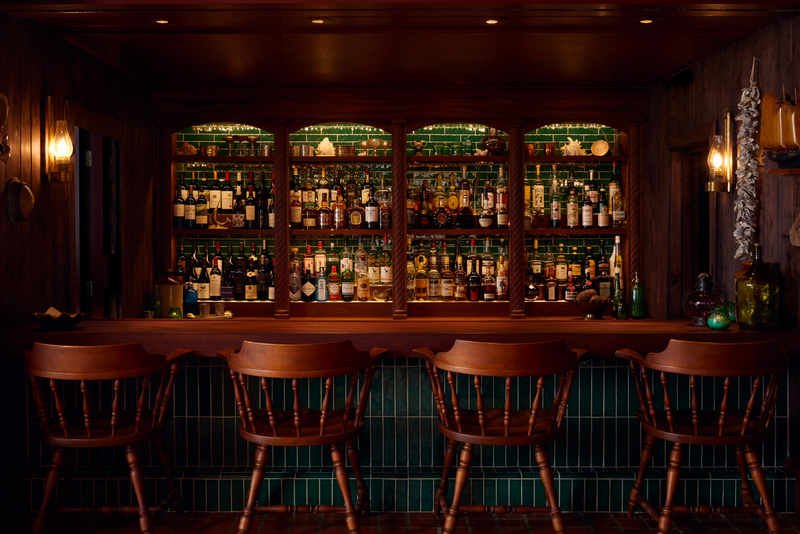 "The Bermuda chapter of the renowned New York City cocktail bar, Sunken Harbor Club, takes its form at Cambridge Beaches as a dockside tavern and tropical cocktail bar overlooking Mangrove Bay with a unique dining experience created by longtime Executive Chef Keith DeShields.
"A diverse fusion of flavors with Caribbean and Portuguese notes influences the menu and celebrates roots cuisine based off recipes passed down for generations featuring truly Bermudian dishes such as shark hash, homemade callaloo pasta, and cedar smoked plantain stuffed wild boar loin.
"Originally opened in 1923, Cambridge Beaches is the first of its kind on the island made up of unique, freestanding cottages positioned along the coast for maximum privacy and unparalleled ocean views. Kellyann Hee, former interior designer for Soho House Design Group, incorporated much of the property's historical & architectural features into its redesign to create a new aesthetic inspired by its Bermudian heritage.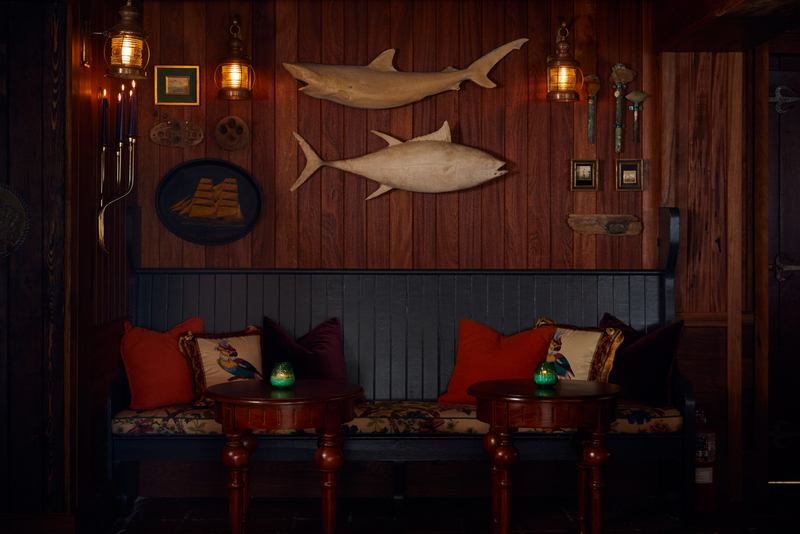 "In addition to Sunken Harbor Club, the hotel also offers two additional new onsite restaurants by Chef Keith Deshields, Breezes and Pastel. The award-winning restaurant and bar, Breezes, features elevated island cuisine and handcrafted cocktails situated beachside for easy ocean access, prime sunset dining, and sightings of water animals and birds.
"Pastel, the property's poolside restaurant for lunch and evening bar service, serves a lite fare menu focused on fish and seafood including poke bowls, salads, a selection of sushi, spritzy cocktails, and house-made rainbow sherbet. Created for locals and travelers alike, each restaurant is accessible by both land and water.
"Cambridge Beaches offers an array of unique spaces to host events and celebrations. Specializing in destination weddings, the property's location and backdrop of water views throughout makes for a memorable venue for events of all sizes.
"For large events, the Shoreline Terrace commands waterfront views of Mangrove Bay and moonlit nights, while intimate gatherings can be accommodated at Turtle Cove, Westerly Point, and the Sky Deck for maximum privacy complemented with charming views. Additionally, the exclusive Breezes Restaurant and Sundowner Lounge offers sweeping views of Long Bay and island sunsets.
"The expansive property features 86 guest room accommodations, each complete with water views and large private outdoor patios. The restyled cottages provide fresh yet timeless spaces that offer a sense of tropical whimsy where floral prints and vibrant paint colors are met with curated collections of bespoke furniture and contemporary modern art by Bermudian artists. Select villa-style cottages feature private swimming pools overlooking the Atlantic Ocean and multi-room cottages and adjoining suite options are available for family and group travel."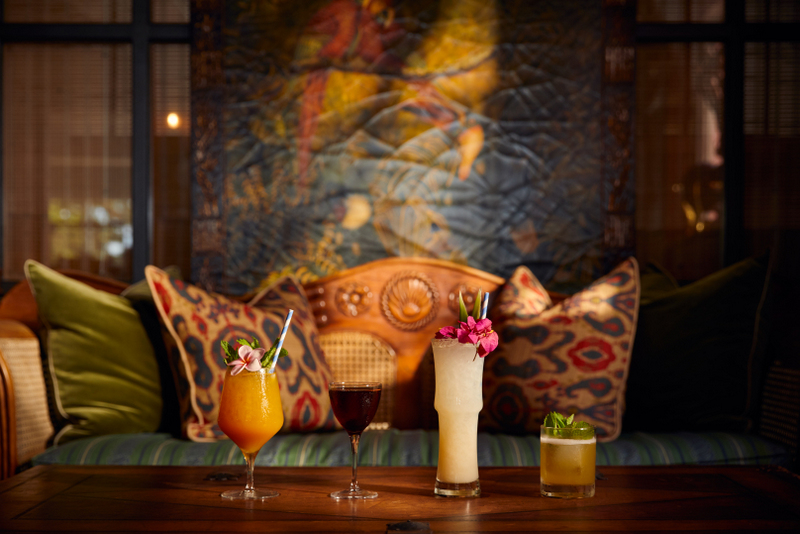 "As new stewards of this iconic property, we are thrilled to open Cambridge Beaches and contribute to Bermuda's dynamic culture and island experiences with the introduction of Sunken Harbor Club," said Phil Hospod, Founder and CEO of Dovetail + Co.
"Throughout the renovation, we focused on preserving the heritage of the property while continuing to carry on the tradition of creating meaningful guest experiences. Marrying Sunken Harbor Club's fun craft cocktails with Chef De Shield's adventurous Bermudian menu creates the perfect complement to the suite of dining options at Cambridge Beaches.
"It's a fresh perspective for this historic property and one that fits our passion and expertise. With the centennial anniversary of Cambridge Beaches next year in 2023, we have more exciting plans for the hotel in honor of this important milestone."
"We're so excited to collaborate with Dovetail + Co. on the newest chapter of the Sunken Harbor Club. With its talented and creative staff, classic charm, and stunning waterfront views, Cambridge Beaches is the ideal location for just about anything, but especially our cocktail bar," said St. John Frizell, restaurateur and founder of Sunken Harbor Club. "Our Club finds inspiration in historic tales of mysterious islands and exploration — Bermuda has cornered that market since Shakespeare set The Tempest here in the 16th century. We built our bar in New York to look like the inside of a sunken ship; here, a guest can paddle a kayak to an actual sunken ship in a matter of minutes and look down from the surface on a forest of coral teeming with tropical fish. For lovers of great cocktails and island adventures, the Sunken Harbor Club Bermuda is a dream come true."
Read More About
Category: All, Business, Entertainment, News