The Bermuda Football Association [BFA] held its Annual Congress Meeting on September 29 at the Bermuda Society of Arts in City Hall.
A spokesperson said, "The meeting commenced with welcome remarks from the BFA President, Mark Wade, followed by the Financial Report by BFA Treasurer, Kim Richards. Once again, the BFA received a clean audit report and appointed Deloitte as auditors for the 2022-2023 financial year.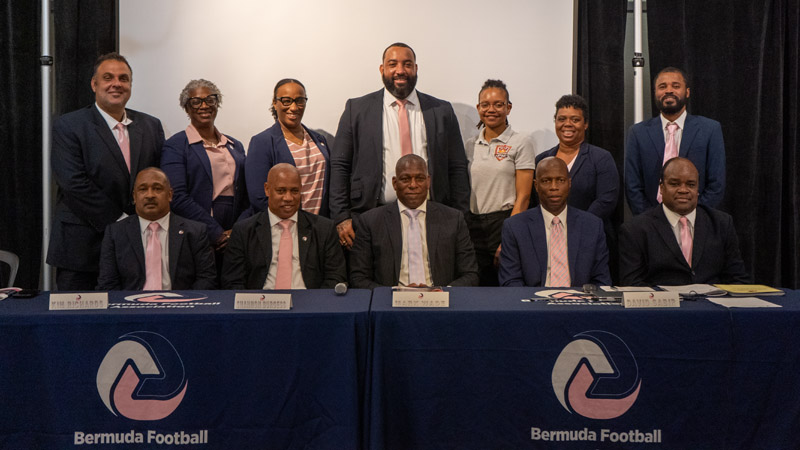 "Competitions Committee Chair and BFA 1st Vice President Shannon Burgess discussed a strategic plan update to enhance the senior domestic competitions. Burgess explained the Competitions Committee had conversations with players, coaches, and clubs to decide on the future of senior football.
"Women's Committee Chair Charryse Bean reflected on the past year of women's football in Bermuda. The Women's Committee is excited to have the Women's League and KO back up and running. Bean thanked the clubs that participated in the All Girls' and Women's League of the 2021/22 football season.
"The Player Development Committee report outlined the recent international commitments of the Bermuda National Academy tournaments over the last year. Technical Director Maurice Lowe highlighted that the Bermuda U17 Boys have qualified for the Concacaf U17 Championships held in February 2023. He also highlighted future coaching education and licensing courses. Youth Committee Chair Manny Faria highlighted the Appleby Youth Leagues and the upcoming Youth Tournaments that begin in early October.
"The Chairman of the Referees Committee, Crenstant Williams, highlighted the achievements over the last year, including the new Bermudian FIFA listed Assistant Referees Natasha Trott, Clinton Hayward, and Stefan Maybury.
"Head of Marketing Ajani Tucker highlighted in the marketing report the recent One Team Initiative campaign for anti-violence and safe driving. Tucker explained the importance of the campaign during that time of the season and thank clubs for the support and seamless activation of the campaign.
"After the President's remarks from Mark Wade, the meeting continued with the elections of the following Executive Council Members who were elected unopposed:
Shannon Burgess – 1st Vice President
Kim Richards – Treasurer
Charryse Bean – Executive Member
Manny Faria – Executive Member
Shequita Parson – Executive Member
Vance Campbell – Executive Member
Terrisa Stewart– Executive Member [New]"

Read More About