[Written by Stephen Wright]
James Barbosa says he was hooked on tattoos well before he first stepped foot in a studio, sat in a chair and watched in awe as an artist inserted indelible ink into his skin.
He was turning 22 years old and marking the occasion by having a tattoo of a lion wearing a crown inked onto his left arm.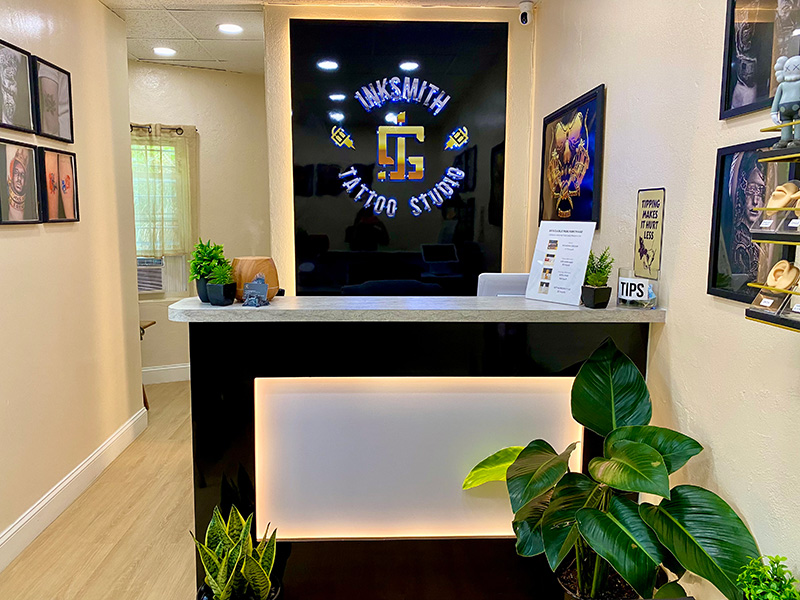 His love for tattoos has endured, although he always felt frustrated by the lack of diverse and different styles available in Bermuda.
Last month, Mr Barbosa and his wife, Raina, opened Inksmith Tattoo Studio, offering tattoo and body piercings, on the second floor of the Ratteray Building at 38 King Street in Hamilton.
It is a clean and quiet location – other than the sound of the phone barely stopping ringing since opening.
"When searching for the perfect tattoo studio, [my options] felt limited in Bermuda," Mr Barbosa told Bernews.
"I felt there was a demand for another tattoo studio in Bermuda.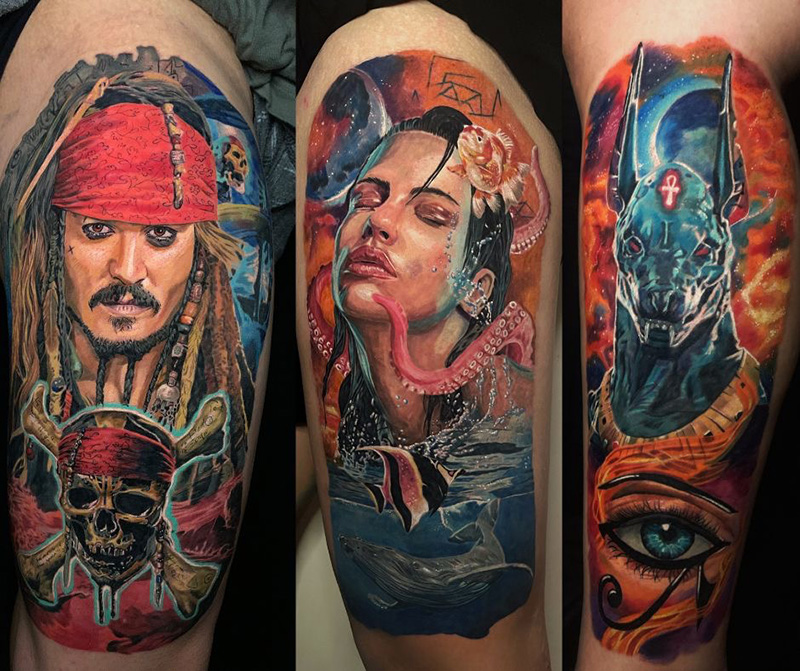 "I've always loved tattoos. I liked my dad's tattoos when I was young, and when I was at school, I always had temporary ones, so I always knew I would get them. Almost all of my tattoos have a meaning."
The couple, who opened their studio on August 29, hired Jerric Miraflores, a licensed tattoo artist from the Philippines, to do the actual tattooing work.
With more than a decade of experience in the industry, Mr Miraflores is renowned for his hyper-realistic creations.
"I found Jerric on Facebook and thought his style was very realistic," said Mr Barbosa.
"I was like, 'We should open a shop in Bermuda and introduce people to diverse and different types of styles.'"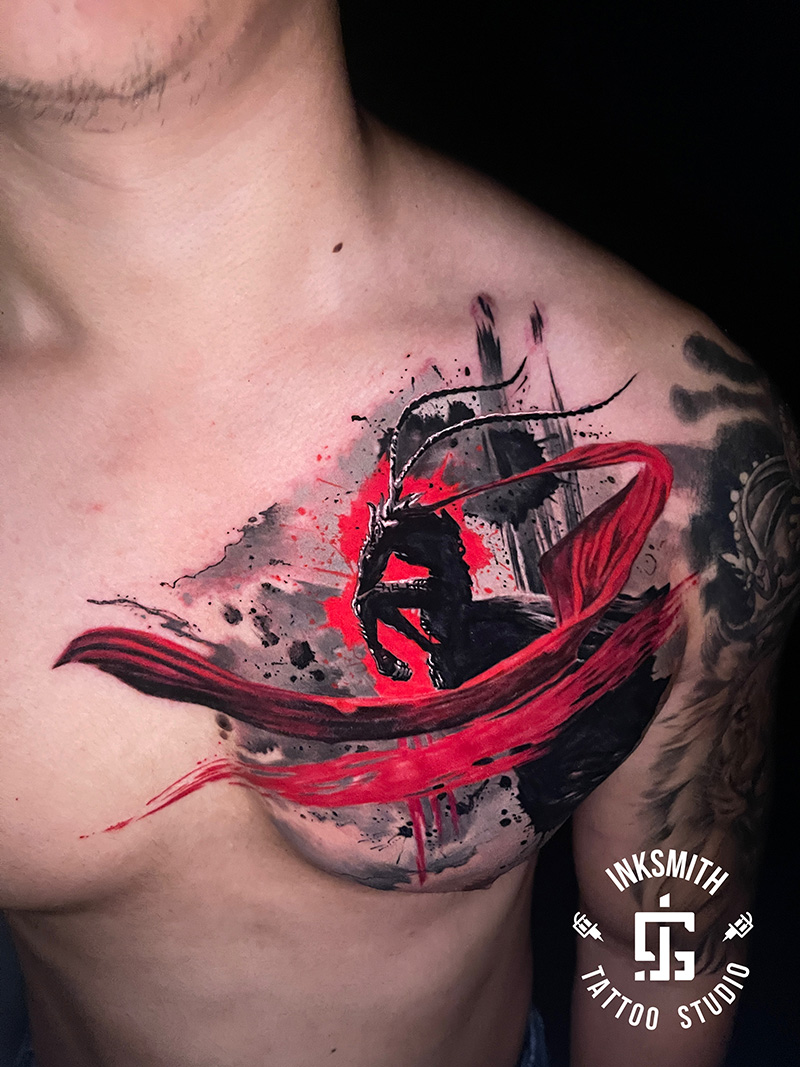 Mr Miraflores, 28, was inspired to become a tattoo artist by two of his uncles, who mentored him while he worked in their tattoo parlour in his homeland.
"I like realistic coloured tattoos," the 28-year-old said. "I can adapt to what the client wants.
"I always ask the clients if they want to customise the design. I never like to copy the work of another artist.
"I love the design process. I like to use my imagination to create a unique design for each client."
With a state-of-the-art wireless tattoo-machine pen kit and numbing creams to reduce pain, the studio offers UV tattoos only visible under ultraviolet light and QR code tattoos, which allows you to upload different images to a subscription web service. The QR code can be scanned by others to see what images have been uploaded.
"Anyone who gets a UV tattoo will be offered a key chain with a UV flashlight, so they can show off their tattoo to their friends," Mr Barbosa added.
Unlike her husband, Mrs Barbosa's passion for tattoos is a newfound one. She got her first tattoo, three sunflowers in various blossoming stages, only once Inksmith Tattoo Studio had opened.
She admits the tattoo bug has bitten her.
"I have other designs in mind now," said Mrs Barbosa. "I'm waiting for my chance to get the rest!"
The Barbosas now plan to add another tattoo artist to their studio.
"We are in that process," Mrs Barbosa added. "We want to hire someone of the same standard as Jerric."
Inksmith is open every day from noon to 8 pm apart from Wednesday, which is appointment only.
For more details visit inksmithbda.com or @inksmithtattoobda.

Read More About