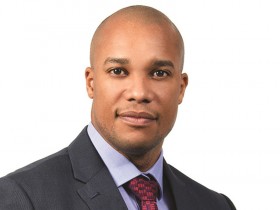 Appleby announced that Gary Harris is re-joining the Bermuda office.
A spokesperson said, "Gary was with the law firm for six years before moving in-house to a leading global composite reinsurance company. He joins Appleby from Fortitude Re where he has been Head of Legal and Compliance in Bermuda for close to three years. Gary is joining the firm's market-leading insurance team on 31 October.
"Gary initially joined Appleby in 2014 where he advised commercial insurers, special purpose vehicles, InsurTech companies, segregated account companies, captives, banks, and investment firms. His practice includes sales and acquisitions of reinsurance companies and portfolios of reinsurance business, including legacy/runoff transactions.
"He has worked on a wide range of multi-jurisdictional and multiline transactions. He also advised corporate and institutional clients on the establishment of, or participation in, a variety of reinsurance and investment products, public and private M&A, IPOs and private placings, note issuances, and complex syndicated loan arrangements.
"Before moving in-house, Gary was recognized by Legal 500 as a 'Next Generation Partner' in the Insurance/Reinsurance category and was recommended in the Banking, Finance, and Capital Markets category. He was also recognized in the Bermuda Re+ILS 'Rising Stars' Next Generation of Leaders 2017 issue, which featured leading professionals in the reinsurance industry under the age of 35."
Mr. Harris said, "Appleby has always had a stellar insurance team, which has only grown in the breadth and depth of its offering since I was previously with the firm. I am excited to re-join Appleby's talented team in Bermuda and help our corporate clients achieve their strategic, corporate, and regulatory objectives.
"I am immensely grateful for the opportunity to have worked at as great a company as Fortitude Re over the past 3 years. I believe that my expanded legal, compliance, and regulatory knowledge, coupled with my gained client perspective, will add value to an already top-notch Appleby team and their ever-growing client roster."
Brad Adderley, Bermuda Managing Partner, said: "We are extremely pleased to welcome Gary back to our market-leading insurance team as a key member of the corporate practice group. Gary brings a wealth of experience having worked on both the law firm and client side and not only understands the complexities of the reinsurance sector, but has the expertise and enthusiasm to go beyond the expected and consistently find solutions for clients. Gary's commerciality further enhances our already very strong corporate practice. We have an awesome team and I am thrilled to have Gary back where his career in Bermuda began."
The spokesperson said, "Gary has an LLB [Hons] degree from the University of Liverpool and obtained two master's degrees from the University of Cambridge and UCL in International Business Law. He is a member of the Honourable Society of the Inner Temple and the Bermuda Bar Association and is a non-practicing member of both the Bar Council for England and Wales and the Jamaican Bar Association."
Read More About