Bermudian cyclists were back in action competing in the Caribbean Cycling Championships in the Dominican Republic, making yet another outstanding showing to claim a medal win.
Caitlin Conyers won the bronze medal competing in the Women's Elite Road Race finishing in a time of 1:59:47, while Gabriella Arnold finished 11th with a time of 2:02:49.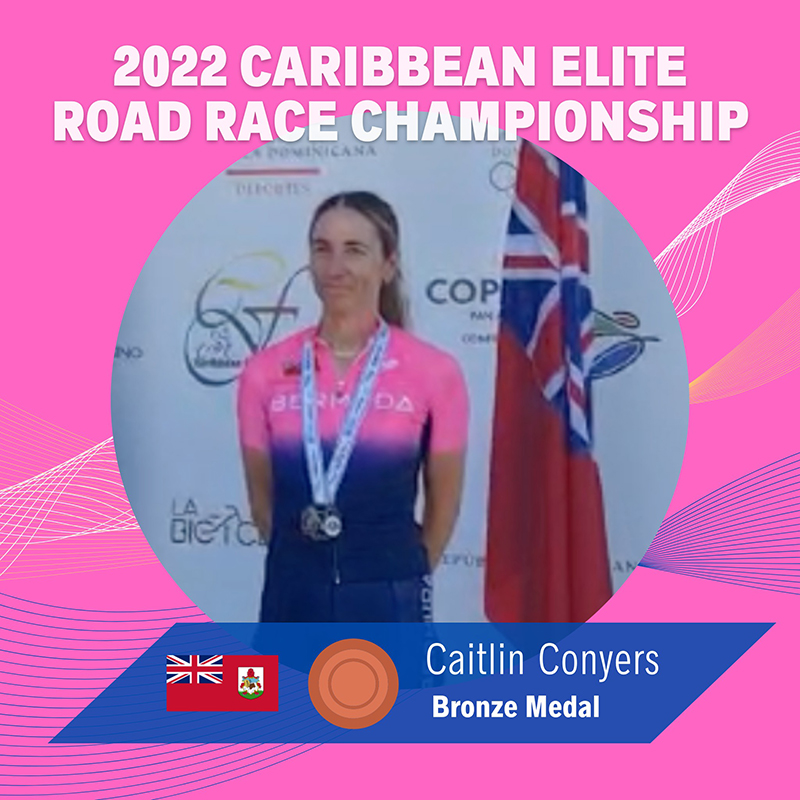 The island also had a full team representing us in the Men's Elite Road Race; Conor White was the first Bermuda rider to cross the line in a time of 3:01:31 finishing 16th, Liam Flannery was the second Bermuda rider finishing 21st with a time of 3:01:34, Kaden Hopkins was the next Bermuda rider and 31st clocking 3:07:08, Nicholas Narraway was the 41st rider to cross the line in a time of 3:16:45, while Alexander Miller finished 42nd with a time of 3:16:45.

Read More About