[Column written by PLP MP Chris Famous]
In December 2012, our party suffered a humiliating defeat at the polls. Even worse, for nearly five years, the people of Bermuda suffered cuts to education spending, freezes on seniors' pensions, and an attack on innocent men and women on December 2, 2016.
For over ten years, a team has worked together to ensure that this travesty is never repeated.
Whether it be the long days and nights walking the hills and valleys of Bermuda, connecting with the people on phone, working remotely through the pandemic, or representing Bermudians in the House of Assembly. We have worked together across this entire island as a team.
The fact of the matter is that as a team, as a family, we all have our roles to play. None is more important than the other. Likewise, every team, every family, has leaders who have to weigh up all sides, issues, and circumstances in order to make decisions.
Like all families, there will be disagreements, yet we learn to compromise and move forward.
Image provided by MP Famous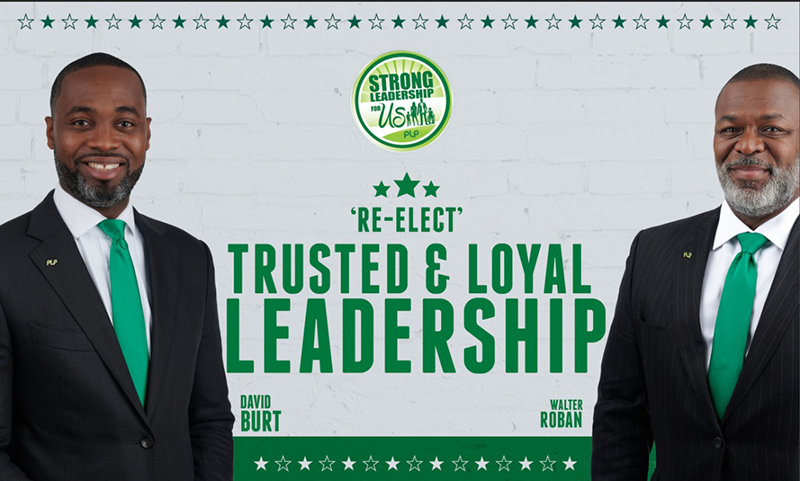 I can attest that the batting partnership of Party Leader E. David Burt and Deputy Party Leader Walter H. Roban has steered this party from the dark days of December 2012 to victory in July 2017, and victory again in October 2020. Winning seats that we had never previously won before. Thereby increasing the number of both young and female MPs to historic levels.
On a party level, these two leaders made available increased resources to facilitate our reaching out to over 20,000 persons each year via phone banking and canvassing. This allows us to know the true pulse of the people of this island.
More importantly, we have put our country on a better footing with increased emphasis on education reform, climate mitigation, senior care, rebuilding tourism, seniors, child care, culture, healthcare reform, and affordable housing. Just to name a few of the myriad of issues.
So, with that said, there is not a shadow of a doubt about who should be leading this team, this party, and this family.
I hereby formally endorse Party Leader E. David Burt and Deputy Party Leader Walter H. Roban to continue in their respective roles.
- Thomas Christopher Famous JP MP Constituency 11, Devonshire East
Read More About