[Written by Stephen Wright]
Daniel Phillips clinched the singles and doubles titles at the International Tennis Federation J4 Boca Raton hardcourt tournament in Florida.
Phillips and his Colombian partner Juan David Velasquez won five matches, including a walkover, to claim the doubles crown.
The wild-card pair beat Antonio Jose Chavez, of Honduras, and Jack Ling, of the United States, 6-1, 6-2, in their opening match.
They benefitted from a w/o to advance past Yubel Ubri and Benjamin Willwerth, of the US, before defeating American pair Lachlan Gaskell and Nicholas Reeves 4-6, 6-3, 11-9 in the quarter-final.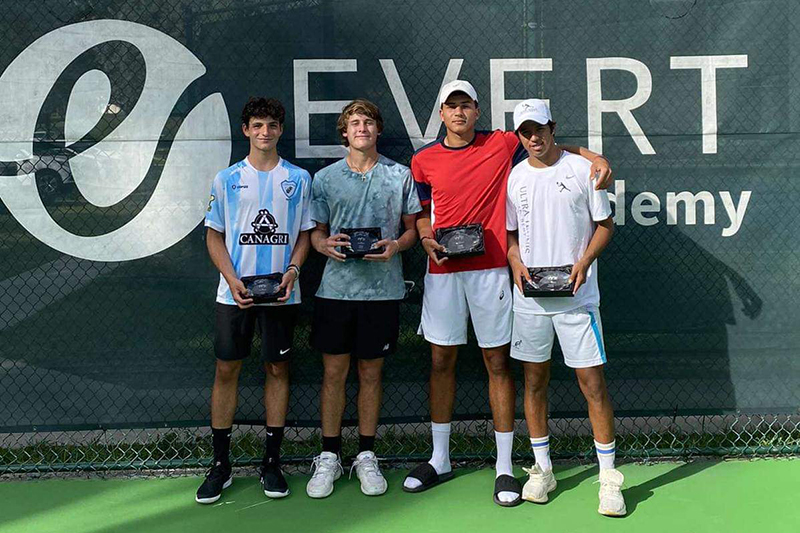 Phillips and Velasquez beat Brazilian Rafael Ferreira and Nicholas Snyder, of Puerto Rico, 6-4, 6-2, in the semi-finals before battling to a 6-4, 4-6, 15-13 victory in the final over Ettore Romeo Baggio Danesi, of Brazil, and Jack Martuccio, of the US.
Phillips, the No 5 seed in the singles, had a bye in the first round, beat Patrik Petera, of the Czech Republic, 6-4, 4-6, 6-0 in the second, before advancing past American Abhinav Chunduru, 3-6, 6-1, 6-0, in the third.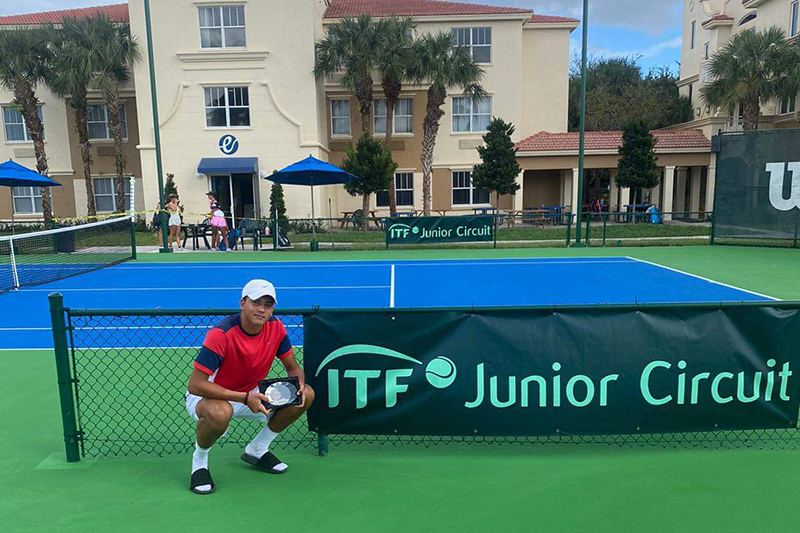 The 17-year-old enjoyed a 6-2, 6-1 win over Benjamin Sparks, of the US, in the quarters and then beat Lucca Pignaton, of Brazil, 6-1, 6-1, in the semis.
In the final yesterday, Phillips recorded a convincing 6-2, 6-2 win over American Tygen Goldammer.

Read More About