Amy Terceira, certified dog behavior consultant and owner of Dog Gone Good, has opened a "private for hire dog park" in Smith's.
A spokesperson said, "Public dog parks can be a free for all, unsafe, and a risky place to socialize your dog. That's why Amy Terceira, certified dog behavior consultant and owner of Dog Gone Good, decided to design and open a private for hire dog park."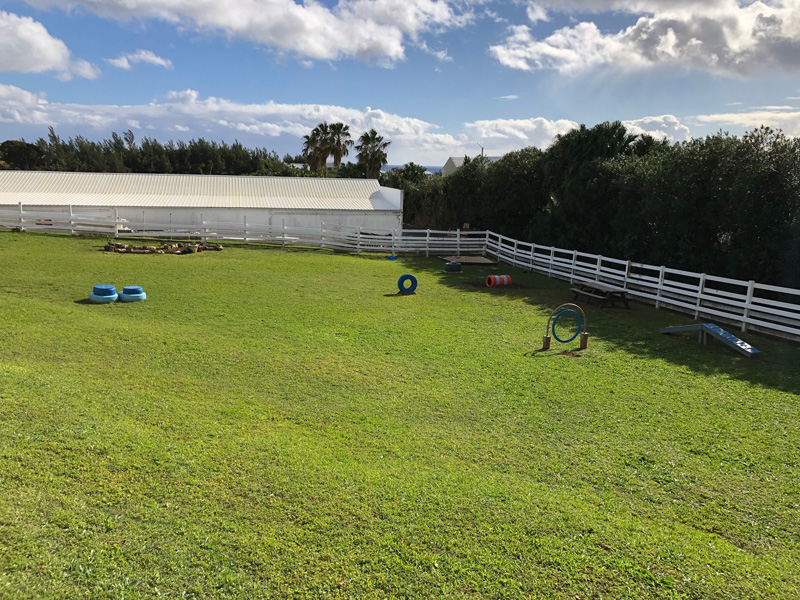 Ms Terceira said, "I'm so excited to offer Bermuda's dogs a safe place to engage in their natural behaviors. I have a soft spot for reactive and timid dogs, and it is important to me that they have a safe place to have some fun while their owners can breathe a sigh of relief. Reactive dog owners know what I mean."
The spokesperson said, "You control who attends with you or you can go on your own. This makes it inclusive for all types of dogs and people. Bookings are spaced out so arriving and leaving is not an issue if your dog has reactivity challenges.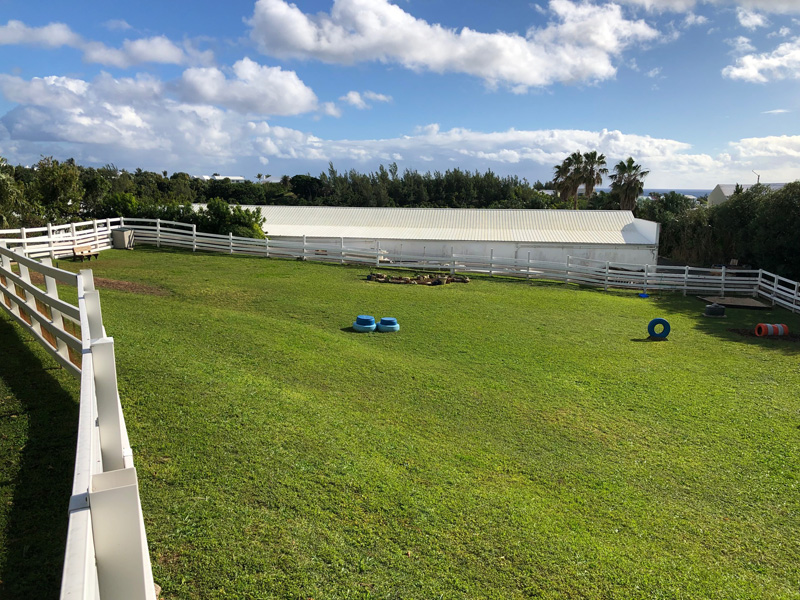 "Dogs that are aggressive or reactive deserve fun too. Senior dogs will enjoy an outing without being steamrolled by young boisterous dogs. The same applies to vulnerable puppies. Female dogs in heat can have an outing without the risk of bumping into an intact male.
"With a private dog park, you can bring your infant or child, as you know the dogs in attendance and whether they are friendly towards children. This greatly reduces the risk of bites or injury. Not all dogs love children, so public dog parks are risky for children to attend. Expecting mothers and seniors can also be rest assured that they won't be knocked over by a random, exuberant dog.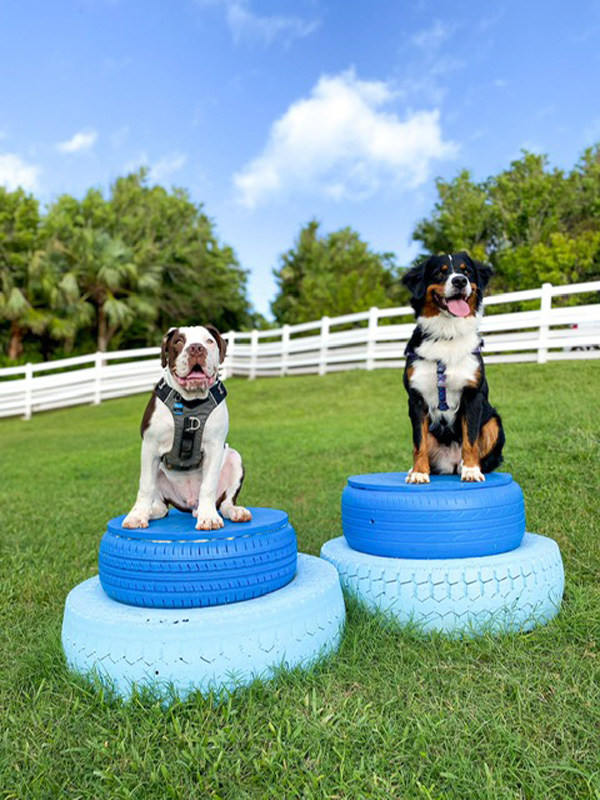 "Being fully fenced allows dogs freedom safely and gives them a great place to train. Why not work on your recall? Dogs need variety, even if you have a big garden at home, dogs need a change of scene and a change in scent."
Ms Terceira said, "Being able to offer dogs a safe place to be themselves feels good. To run off lead, to dig, to sniff, to climb, to jump, and to play with other dogs. We have a tire tunnel, hoops, a climbing frame, a sandbox, and a sensory garden. Our sensory garden is full of different non-toxic herbs that dogs enjoy sniffing and different textures to jump or walk on."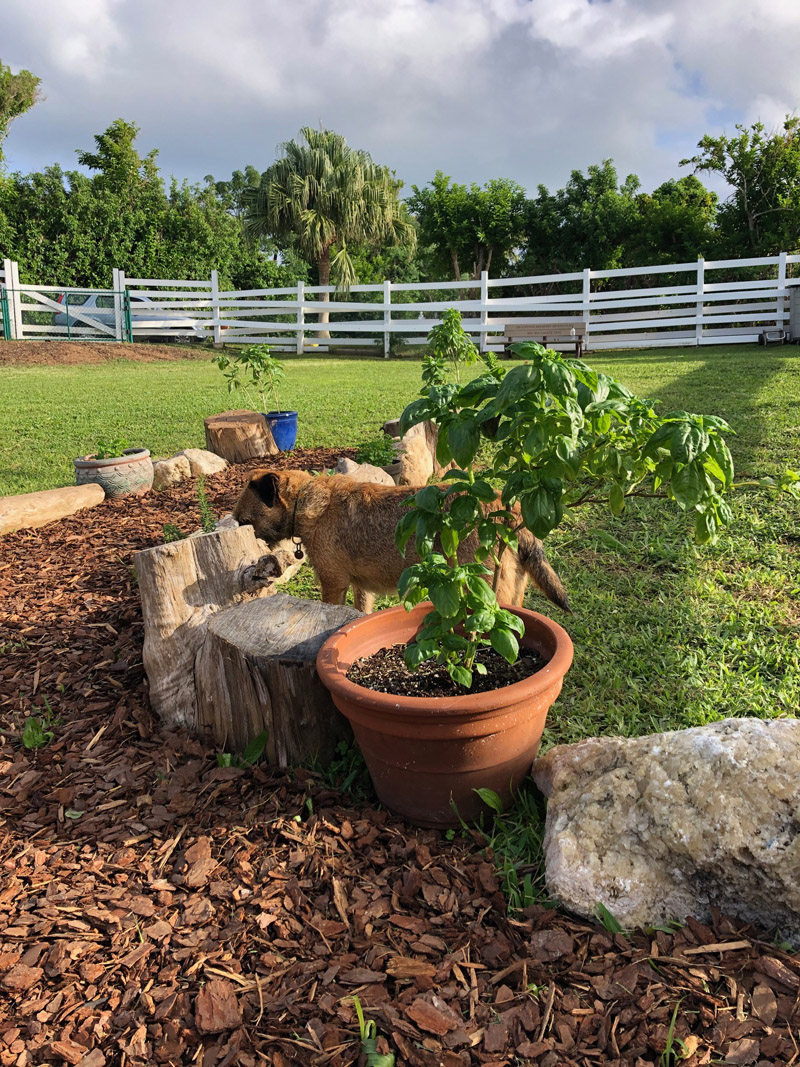 The spokesperson said, "For safety and health reasons, dog owners renting the park must submit proof in advance from their vet that their dogs are up to date with vaccines and deworming.
"Stanley Park is by booking only and is located on private property. Visit doggonegoodbermuda.com to book."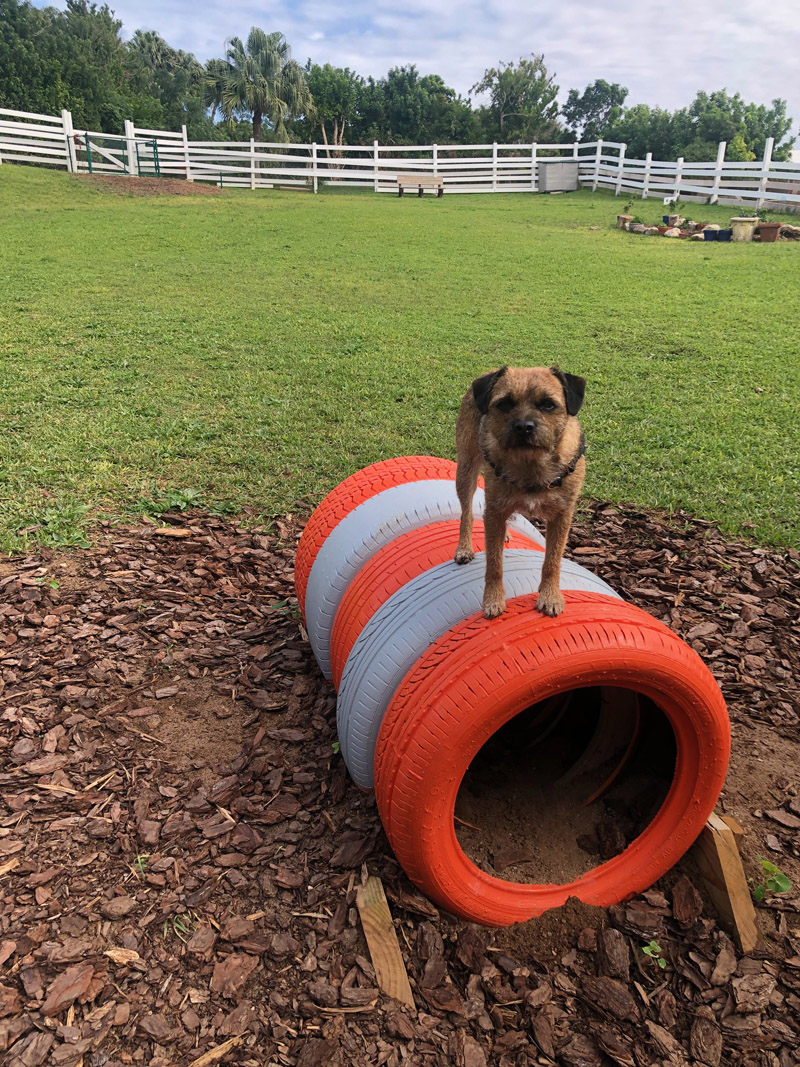 Read More About