[Written by Stephen Wright]
Justin Donawa has reflected on his "long road to recovery" after continuing his comeback from an ankle injury in Solihull Moors' 2-1 win at home to Oldham Athletic in the Vanarama National League this weekend.
The Bermuda winger came on in the 77th minute for his third substitute appearance since recovering from a season-ending fractured distal fibula 12 months ago.
Donawa admits the months of inactivity and long hours of rehabilitation in the gym were mentally tough, especially when he suffered a setback in his recovery towards the end of last season.
"It's been almost a year [since the injury]," Donawa told Bernews. "It was tough being out for that long. It's been mentally taxing and frustrating, but to come out on the other side means the world to me.
"It's nice to be around the fellas a bit more now. It feels much better to be back on the training pitch instead of watching from inside the gym. Hopefully, I can stay fit, move forward, and go from there."
Donawa is among a trio of Bermuda players living together in Birmingham, along with Milan Butterfield and Dale Eve, and said the encouragement and support of his housemates were crucial during his recovery.
"It's always nice having familiar faces around, especially day in, day out," he said. "They [Butterfield and Eve] have been instrumental in the journey to my recovery, especially during the last six months.
"I'm thankful for them. It's always great to be around my Bermuda teammates. We all [English-based players] stay in touch, check each other's social media, and see how our teams are getting on."
Donawa said he is delighted to get more minutes under his belt and determined to force his way into the starting line-up and help Moors' promotion push, having missed out on their play-off final defeat against Grimsby Town last term.
"We've been unfortunate in recent weeks, so for me to play a part in the victory [against Oldham] in some sense is good," said Donawa, who signed a new one-year deal last summer.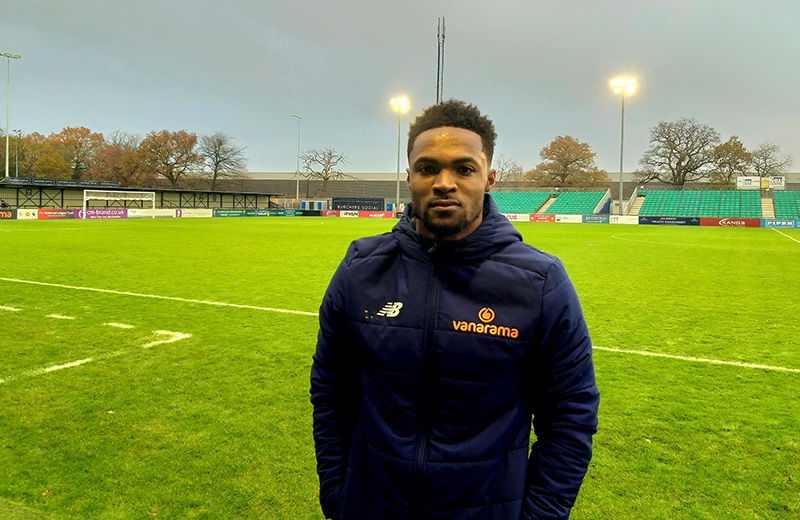 "I want to push for a starting place; however, it is still early days for me as I look to build up more minutes and improve my fitness.
"Hopefully, I can help the lads dig out wins, get the team back in the position we were in last season, and get over the line.
"I was on the mend from the initial injury [before the play-offs] but suffered a setback, and it was hard watching the play-off final from the sidelines.
"It was a game I thought I could have had somewhat of an impact."
The Moors, who are seventh in the table, are at home to Aldershot Town next Saturday.

Read More About