[Written by Stephen Wright]
When the 'American Dream' turned sour for Bermuda footballer Justin Donawa, he headed to England in search of the land of opportunity.
Donawa hoped to play professionally in the United States, having enjoyed a successful collegiate career with Dartmouth College in New Hampshire but was cut loose by Major League Soccer side Columbus Crew shortly after the MLS SuperDraft in 2019.
Rather than dwell on what felt like a significant setback, Donawa dusted himself down before trying his luck on the other side of the Atlantic Ocean.
It is fair to say he has never looked back.
Impressing on trial at Darlington in the north of England later that summer, Donawa joined the Quakers, scoring nine goals before the Vanarama National League North season ended prematurely because of the Covid-19 pandemic.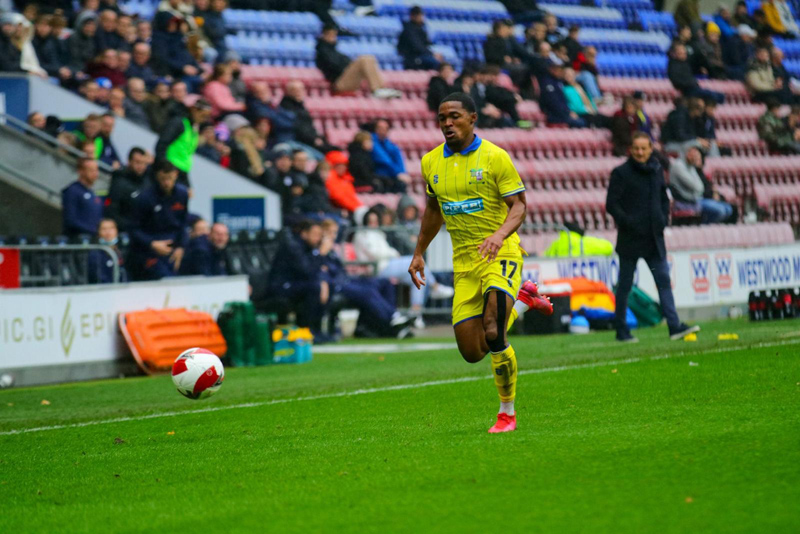 The pacy winger carried on where he left off when competition resumed at the start of the 2020-21 campaign, netting twice in five games before signing a two-year deal with Solihull Moors and stepping up to the National League.
Donawa has continued his upward trajectory in the West Midlands, scoring a hat-trick in a 5-1 win against Yeovil Town last term while playing his part in Solihull's promising start to the season under new manager Neal Ardley.
Reflecting on his fleeting stint as an MLS player, Donawa believes his rejection by the Crew might have been the making of him.
"At the time, I was frustrated with the way things went at Columbus Crew," Donawa recalls.
"I went on pre-season with them, and it was a good experience. Unfortunately, things came to an abrupt end.
"I was still focused on making it in the MLS when an opportunity with Darlington came out of the blue.
"I actually played against Solihull while at Darlington, scoring twice against them in the FA Trophy. That's when they probably took an interest in me.
"I'm glad I ended up coming over [to England]; things have worked out pretty well since."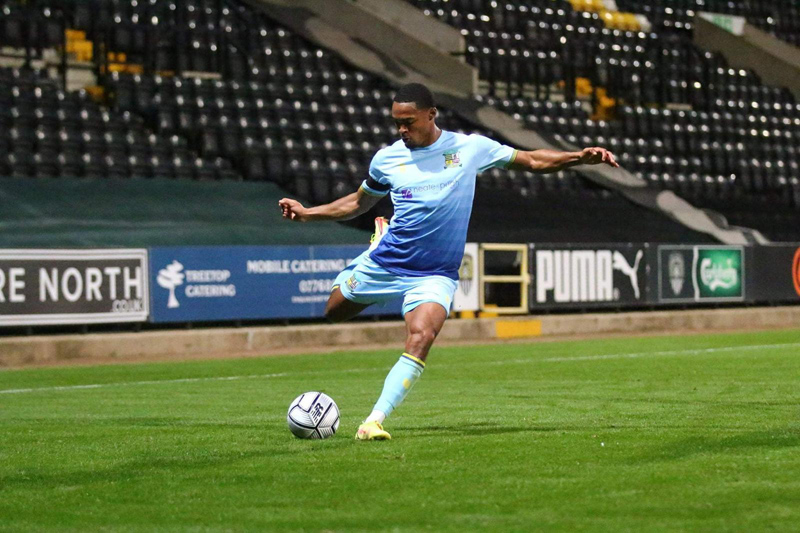 The 25-year-old admits it took time to adapt to the cut and thrust of the Non-League and credits Alun Armstrong, the Darlington manager, for helping him make the most of his considerable physical attributes.
"I knew the English game was going to be a lot tougher [than the US] with tackles flying in," Donawa said.
"I remember coming to Darlington in my first game, I hadn't even touched the ball, and I was getting hammered by someone. I was like, 'Geez, I didn't realise it's quite like this!'
"It was a bit of awakening in terms of the physicality, but I quickly adjusted.
"Alun was always in my ear, telling me to use my pace and express myself. I'll always be grateful to him and his assistant Darren Holloway for giving me the confidence to keep moving forward.
"It was hard to leave Darlington, but I wanted full-time football, and that's what I'm getting at Solihull."
Ardley, the Solihull manager, who also played as a wide man during his Wimbledon heyday in the Premier League, has deployed Donawa as a right-winger or right wing-back, looking to utilise his blistering speed and athleticism.
"I'm working hard to get the right wing-back position down," added Donawa, who has made 13 appearances in all competitions this season. "I've had to work on my game when I don't have the ball, my positional play and how I'm connected to the back three or back four, whether I'm playing right-wing or right wing-back.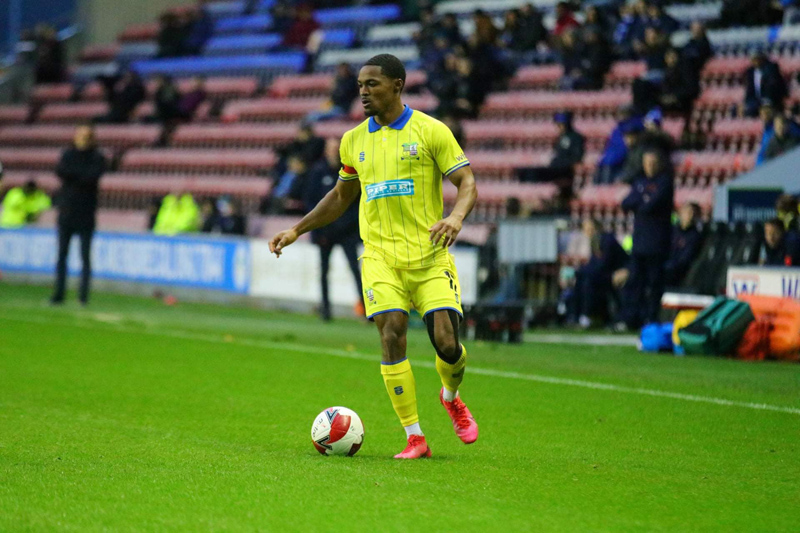 "It's up to me to make sure the gaffer can't leave me out. He always looks at me and says, 'God, I wish I had your pace.' He always tells me not to hesitate and get at their full-back early doors and show him what I can do.
"He's given me opportunities so far this season, and I'm just looking to take them. I know he trusts me to get the job done."
Donawa is confident the Moors, who sit seventh in the table, can mount a play-off challenge this term. He points to their professional outlook and environment, including training facilities the envy of many of their rivals, as evidence of their Football League credentials.
The club's potential was on display when they almost caused an upset in the FA Cup against League One powerhouse Wigan Athletic this month, forcing a goalless draw before losing the first-round replay 2-1 after extra time.
"To take Wigan to the absolute limit over two legs, a nil-nil draw at the DW Stadium and then into extra time in front of a record home crowd, was a big feat for us," Donawa said. "It shows the level we can reach.
"We can push for promotion this season, and that's the goal for everyone at the club.
"The club is going in the right direction. We have all of the components of a professional team at a higher level, from our training ground, where we get meals prepared for us before and after training, to our gym.
"I've enjoyed every second of my time here so far."
Reaching the Football League is very much at the forefront of Donawa's mind.
As a football-mad youngster, he is well aware of the goal-scoring exploits of Bermudians Shaun Goater and Kyle Lightbourne, his national team coach, in England and inspired by the more recent success of Bermuda team-mates Nahki Wells and Reggie Lambe.
"My main target is to reach the Football League, and, hopefully, that will be with Solihull," said Donawa, who attended Bristol City's league match against Birmingham City this month along with Bermuda team-mate Milan Butterfield to support Wells.
"Bermuda has a history of players in the Football League. It's good to see that it's already been achieved and can be again, not just by me but the other guys coming up behind me."
The hustle and bustle of Birmingham is a marked difference from the slower pace of Darlington; however, Donawa concedes there is little time to explore the country's second-largest city, so consumed is he by living the life of a professional footballer.
"The life of a pro athlete is a lot busier than some people realise," said the former Somerset Trojans player. "You have to make sure you're ready every single day.
"We train four days a week, so it's pretty constant. Some days I leave my house at 8 am and get home at 4.30 pm. It's often dark when I get home.
He added: "City life is a bit different to living up north, but I've enjoyed it.
"It was all very new to me last year, but now I feel very much settled and focused on my football.
"There are a lot of Bermudians living in the region, which is a comfortable feeling."
From Columbus, Ohio, to Darlington, County Durham, to Solihull, West Midlands, Donawa has come a long way, both figuratively and literally, in a relatively short space of time. More opportunities are sure to come his way, and the Bermudian will do everything in his power to make sure he takes them.

Read More About