The Royal Bermuda Regiment Association held their first annual Beer Call & Food Drive where they collected non-perishable food items and cash for The Eliza DoLittle Society.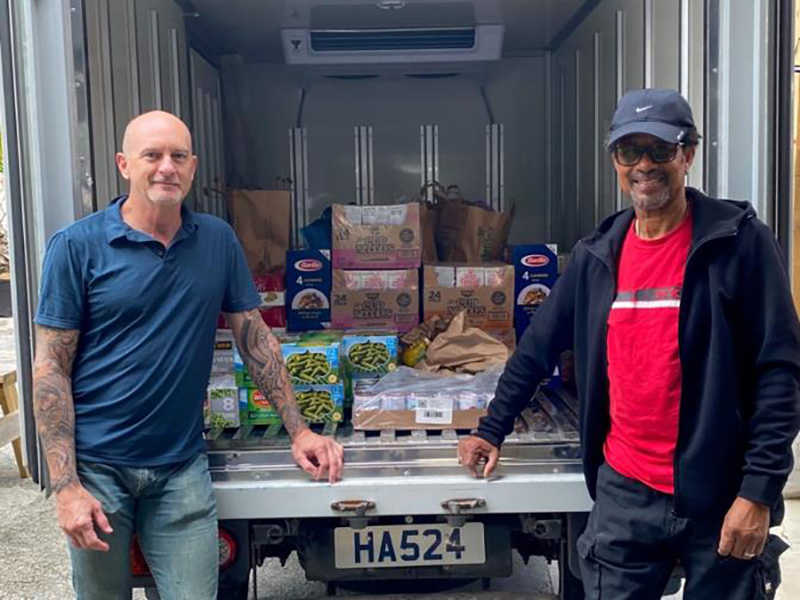 The event was held at Bermuda Craft Brewery on Hermitage Road on December 15th.
Association President Peter Aldrich stated, "For a spur of the moment event, it was well supported, and we collected a good quantity of non-perishable food items and a respectable amount of cash for The Eliza DoLittle Society."
The RBRA bolstered the donated goods with another $500 of non-perishable items. Mr. Aldrich added "We think that the overall value of the goods and cash is probably just over $1000."
Claire Mello, of the Eliza DoLittle Society welcomed the donation and stated "The Eliza Dolittle Society believes that providing a bag a groceries each week to people facing hunger, is about more than food. It's also about reducing the cost of food and the anxiety associated with food insecurity. The donation of food from the Royal Bermuda Regiment Association will help ensure that our clients will have food to put on their table this holiday season."
The spokesperson said, "The RBRA would like to thank the management of the Bermuda Craft Brewery and especially Ndavyah Williams who works at the Brewery for the inspiration to hold the event at there. Ndavyah an RBR soldier and RBRA member."
2nd Vice President Gavin Rayner, who managed the door prizes for the evening, stated, "It was great to see all our members enjoying themselves and the venue was perfect. We are definitely looking at making this event bigger and better for next year!"
The spokesperson said, "Monetary donations can still be made on line to the Eliza DoLittle Society at BNTB: 2000 6060 20757 0100 information can be found here: www.theelizadolittlesociety.bm. Looking for information on the Royal Bermuda Regiment Association? Visit our web site www.regimentassociation.com or by call 441-535-5858 or email regimentassociation@gmail.com.

Read More About