The Eliza DoLittle Society [TEDS] has announced the appointment of Danielle Riviere as Interim Executive Director.
A spokesperson said, "Ms. Riviere has more than twenty years of experience working in the nonprofit sector and recently served as Executive Director of The Centre on Philanthropy. Since 2013, Ms. Riviere has been consulting with nonprofit organisations looking to develop their strategic direction and improve operations."
Ms. Riviere said, "I am excited to join The Eliza DoLittle Society at a time when the organisation is needed most. The pandemic crisis has shown how vital an organisation like TEDS is to our community."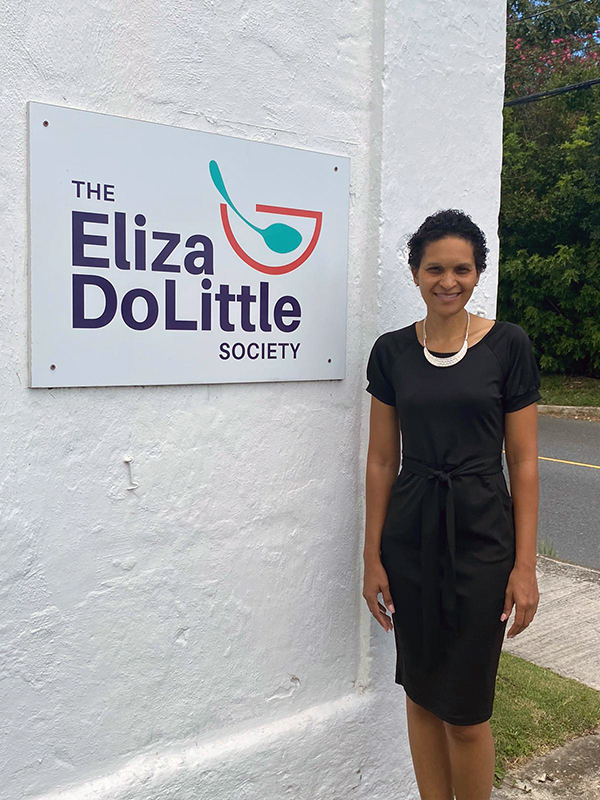 The spokesperson said, "The Eliza DoLitte Society was founded in 2002 and provides food to any person in Bermuda experiencing food scarcity. Since COVID-19 caused mass layoffs and shut down the island's economy, TEDS Food Bank located in Warwick has seen a tremendous increase in service needs.
"Upon the resignation of the current Executive Director, the Board decided to hire an Interim Executive Director with the specialized skills to review the direction of TEDS and ensure the organisation was on track to meet the needs of clients, donors and stakeholders.
"TEDS' Board thanks outgoing Executive Director, April Augustus, for all her hard work."
Kendaree Burgess, Board Chair, said, "Ms. Augustus was a huge asset to the organisation. We are grateful for her dedication to TEDS, our clients and volunteers. Ms. Augustus' work to improve donor relations and community engagement and manage through the trying times of the past few months has been invaluable.
"On behalf of the Board, I wish her all the best in her future endeavors at Westmeath."
The spokesperson said, "The Eliza DoLittle Society would like to take this opportunity to thank all donors for their financial support. Without funding the organisation could not provide the thousands of meals provided to those in need.
"For more information about the organisation or to make a donation please visit the organisation's website or call 333-4483."
Read More About