[Written by Mikaela Ian Pearman]
Christmas time is my favourite time of the year. The weather is cooler, the people are friendlier, and the food gets decadent. Food, it's my favourite thing in the entire world, especially all the delicious dishes around the holidays.
Being a high tea lover, I couldn't pass up the opportunity to have afternoon tea at the Hamilton Princess with their special festive menu. I invited a friend and we attended the tea over the weekend. It was going on at the same time as the teddy bear tea, so got to meet Santa just like all the kids!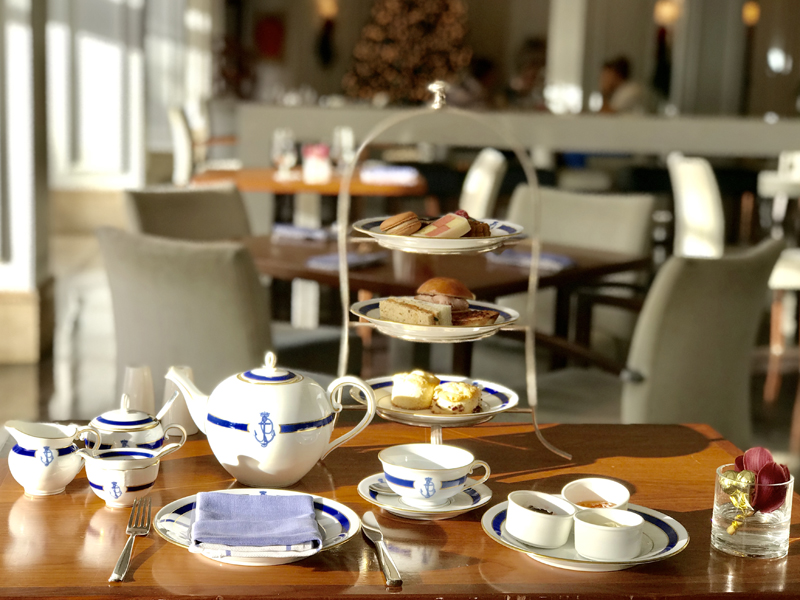 My friend and I opted for the champagne tea with a glass of Veuve Clicquot alongside our tea. I opted for the Royal Wedding Blend, an ode to the Duke and Duchess of Sussex. It was a black tea with sweet and floral undertones. It was delicious.
Now for the food. My favourite part about tea is the scones. I like the outside to be crisp and the inside to be soft. The scones were cranberry and plain and while both were delightful, the cranberry was the winner. They were served alongside clotted cream and preserves.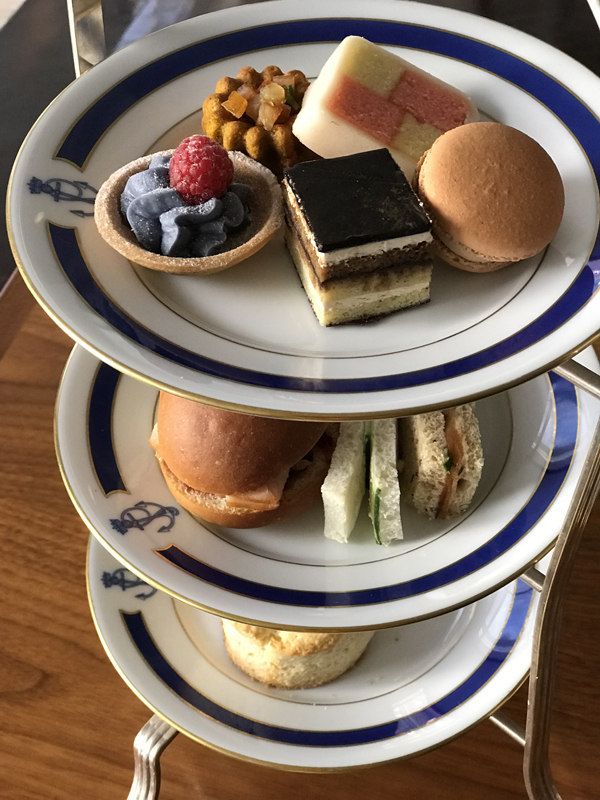 My second favourite part is the savouries. I live for a well-balanced, full of flavour sandwich. I know some people find tea sandwiches boring but this variety was far from. There was a delicious turkey with cranberry on brioche, a mushroom and caramelized onion quiche, a smoked salmon with dill aioli and a cucumber with crème fraiche. All were wonderful but if I had to pick a favourite, it would definitely be the quiche, even though it isn't a sandwich.
Now on to the sweets. We had a decadent selection of pastries to sample including a sea salted caramel macaron, chocolate opera cake, Battenberg cake, lavender raspberry tart and pumpkin and dried fruit spice cake. I loved the macaron as sea salted caramel is one of my favourite flavours but the chocolate opera cake was the winner here – rich and sweet without being over the top. The glass of Veuve added an extra special something to an already fabulous afternoon tea.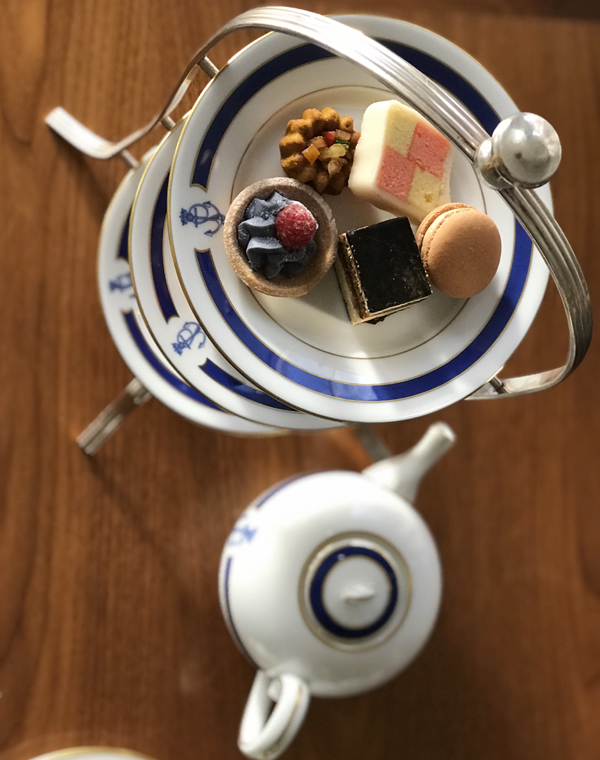 If you enjoy high tea and love all things Christmas, I suggest heading over to the Hamilton Princess and spending the afternoon nibbling of the offerings in the Festive Tea. It's a wonderful way to spend the day.
Afternoon tea is $55 and Veuve Clicquot afternoon tea is $75. Both prices exclude gratuities.

Read More About
Category: All, Entertainment, News