Jack Harvey and Emma Harvey were back in action for their college swimming teams, with both swimmers earning wins as their team claimed the victory.
Jack Harvey and his Penn State men's swimming and diving teammates finished its regular season with a 179.5-111.5 victory over Villanova, while Emma Harvey and her Penn State women's swimming and diving teammates concluded a string of three consecutive home meets with a 183-106 victory against Villanova.
In the 500 free, Jack Harvey sprinted home and finished in a tie for first with Jack McIntyre of Villanova at 4:39.60 and he touched the wall in a time of 1:40.70 finishing second in the men's 200 yard freestyle.
Emma Harvey won the women's 100 yard butterfly clocking a time of 56.54 and she also finished third competing in the women's 100 yard freestyle clocking a time of 51.84.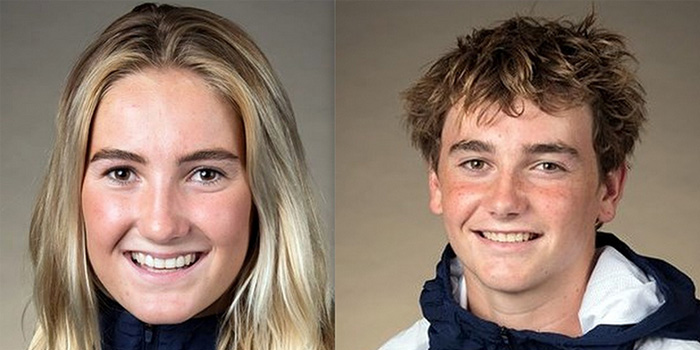 Read More About