Bermuda-based Mazar-Fox Art Consulting is partnering with PR and marketing company Zurichsee Connections, based in Switzerland.
A spokesperson said, "Bermuda-based art advisor Holly Mazar-Fox has an international client base and it's only growing.
"The CEO and founder of Mazar-Fox Art Consulting has recently announced its partnership with globally renowned PR and marketing company Zurichsee Connections, based in Switzerland.
"The latter, headed by Maria Flames, specializes in representing exceptional talent across the Latin world and Europe, and across various industries, including the arts. Mrs. Flames's stable of outstanding creatives span from emerging to world-renowned celebrity artists who have been featured in publications such as Vogue Spain, Architectural Digest, and UBS Art Collection newsletters.
"Mrs. Mazar-Fox will further assist these artists with North American representation and provide further accessibility across wider market reaches, including the shores of Bermuda, as well as career mentoring.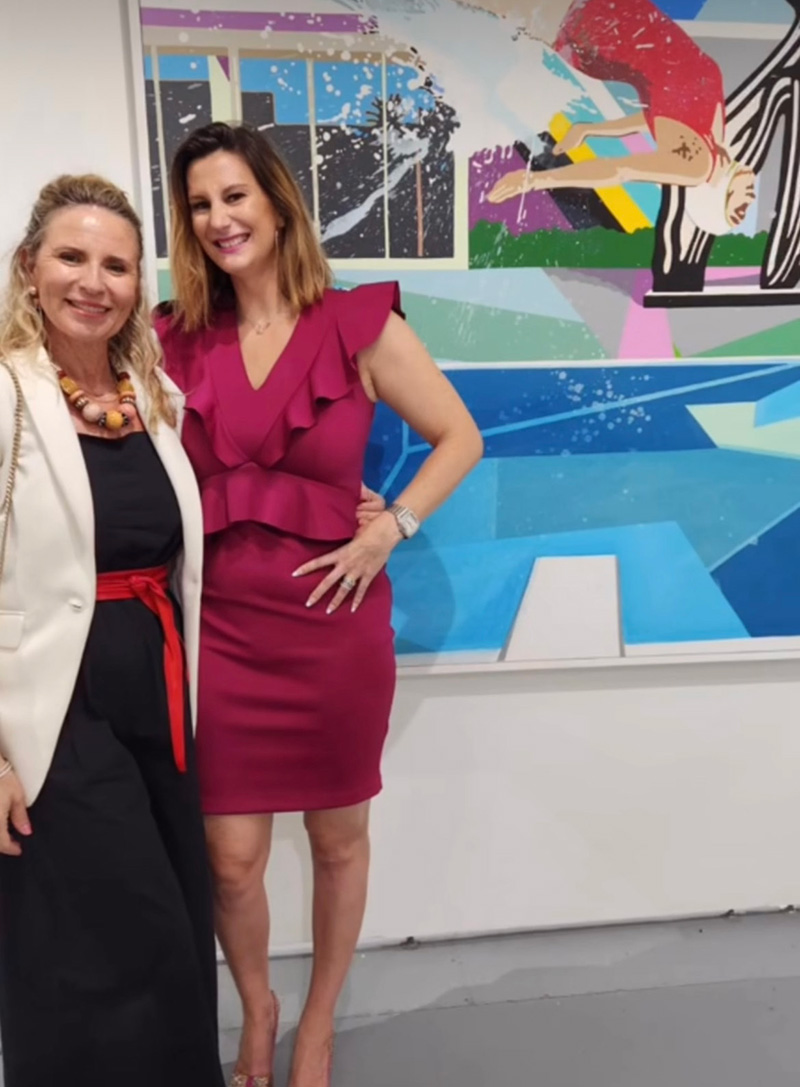 "Zurichsee Connections was founded in 2013 with the mission to promote exceptional talent through the company's extensive network in order to secure the best partnerships, collaborations and investments.
"Mazar-Fox Consulting Ltd. provides sourcing services to international clients, assisting with the selection and purchasing of artwork for their homes and offices. Mrs. Mazar-Fox is also involved in blockchain technology as it relates to artwork.
"Both entrepreneurs met at Art Basel Miami in December and this partnership seemed destined to be."
Mrs. Mazar-Fox said, "When I met Maria, we connected on so many levels as entrepreneurs, as women in the arts, our drive and our joint passion for nurturing artistic talent – it was an obvious decision to combine our skill set. Our relationship is also groundbreaking as no other players will have the reach and expertise that we do together.
"We look forward to this new journey – a new venture that will pave the way for artists and their growth."
Read More About