[Written by Stephen Wright]
Runners taking to the island's roads for the PwC Bermuda Marathon and Half Marathon today [January 15] can "refuel" at rum stops along the route.
Courtesy of Gosling's Limited, the half-marathon and half-marathon relay courses will feature two rum stops, and the full marathon will feature three.
Photo via Goslings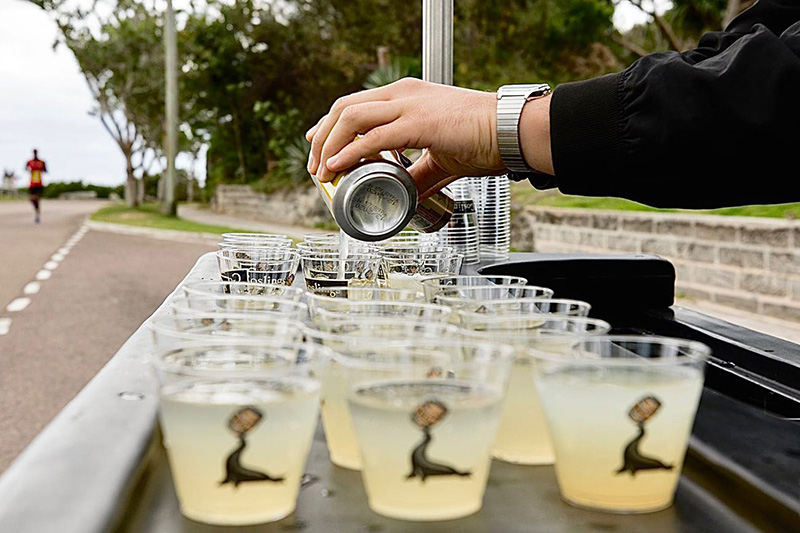 Rum stops also featured on the marathon and half-marathon courses when the Chubb Bermuda Triangle Challenge was previously held in 2020.
A post on Gosling's Limited Facebook page read: "If you didn't run the PwC Bermuda Marathon or Half Marathon races in 2020, you might not know, so we'll give you a heads up that the Chubb Bermuda Triangle Challenge has one of the best course amenities around: rum stops!
"The stops are marked on the respective course maps."
Today's races are the third in the Chubb Bermuda Triangle Challenge Series, including the Butterfield Front Street Mile and the BF&M 10K Run and Walk.

Read More About