Friends of Hospice will hold a charity golf tournament to celebrate the life of Brian Morris on Friday, April 21 at Tucker's Point Golf Club.
A spokesperson said, "Friends of Hospice, the charity supporting Agape House and hospice care in Bermuda, is holding a charity golf tournament to celebrate the life of Brian Morris on Friday, April 21 at Tucker's Point Golf Club. The theme for the event will be Caddyshack, based on the 1980s film classic.
"Brian Morris, local golf pro, lost his battle with terminal brain cancer in January 2023 after a well-fought battle. Despite all odds, he competed in major competitions during his final years and did so with zest, confidence, and the determination that few, if any, in his position would possess.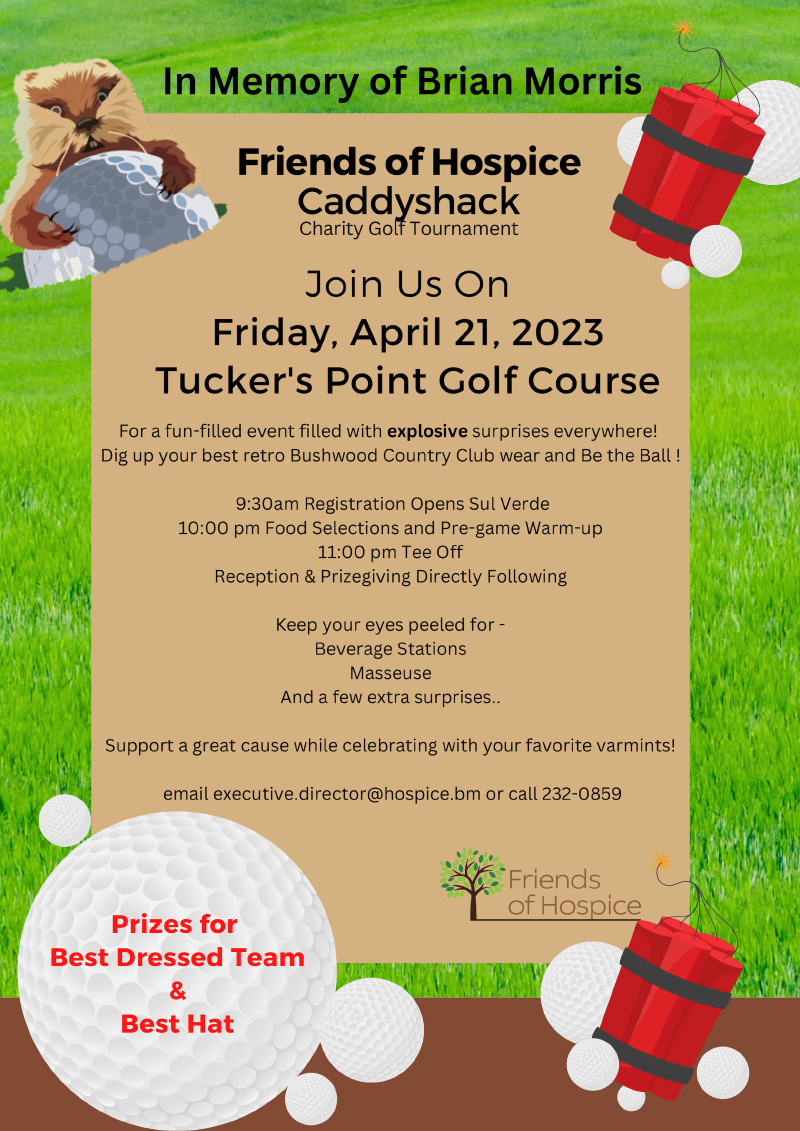 "After three years of successfully running a ladies charity tournament, the organization decided to add a mixed tournament to their fundraising line-up based on suggestions received from their participants. Planning of the event was already underway at the time of Brian's passing and it just seemed natural that we find some way to recognize all that he had contributed to the local golfing community and all those he came into contact with."
Jennifer Mahoney, Executive Director of Friends of Hospice, said, "Brian's story was an inspiration to so many, both locally and around the world, and his story and spirit truly embraced the same concepts that we try to communicate about hospice care; living your life to its fullest, surrounding yourself by people that are important to you, and making the most of every moment despite your circumstances."
The spokesperson said, "We are honoured that Brian's family is so supportive and engaged in the planning process and are looking forward to pulling together an event that is truly representative of his phenomenal love of life, and of course golf."
Laurie Morris, Brian's wife, said, "Brian would always say when you do what you love it never feels like work. Brian had a passion for golf and always used golf to help others. Brian has finished his final round and would be so humbled and honored to be part of this amazing event."
The spokesperson said, "The winning team will have their names placed on a bespoke plaque created in Brian's memory and carried over from year to year. It's a great way to ensure his memory continues to shine as brightly as he did during his time here with us.
"The event will feature some of the favourite elements participants have come to except from their annual ladies golf tournament, with a few extra twists.
"For more information, email info@hospice.bm, call 232-0859 or visit their Facebook page."

Read More About