The Bermuda Carnival team has "curated an extraordinary lineup of events and live entertainment that will captivate attendees throughout the entire five-day extravaganza" in June, the organisers said.
A spokesperson said, "Get ready for the highly anticipated Carnival in Bermuda as the island gears up for a vibrant celebration embracing our Caribbean culture from June 15-19, 2023. Collaborating with support from the Government of Bermuda, Bermuda Tourism Authority, Corporation of Hamilton, local event promoters and vendors, Carnival in Bermuda is set to create a buzz with its exciting lineup of soca music, dance, and non-stop revelry."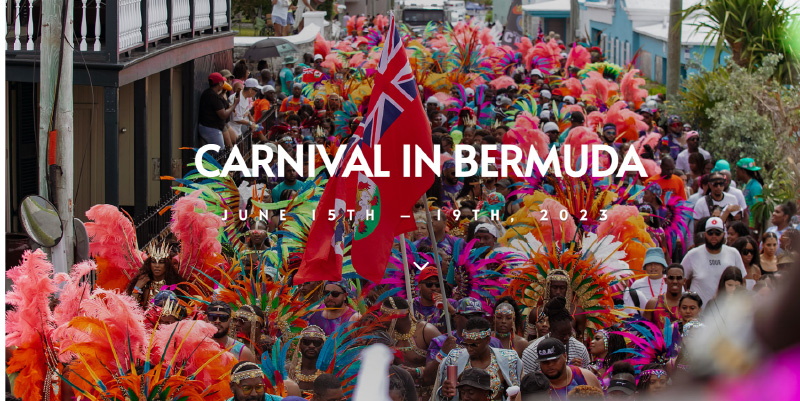 Keidric Smith, Executive Member for Carnival in Bermuda, expressed his enthusiasm, stating, "This year has been a remarkable journey, and our team has curated an extraordinary lineup of events and live entertainment that will captivate attendees throughout the entire five-day extravaganza. We are thrilled to deliver an electrifying experience and invite the entire community to join us in showing their enthusiastic support by attending as many events as possible."
The spokesperson said, "The holiday weekend kicks off on Thursday with local fetes and events, with the Carnival in Bermuda signature events beginning on Saturday with the dynamic Raft Up, followed by the exciting J.A.M, a captivating twist on the traditional J'Ouvert celebration. Revel de Road, formerly known as the Parade of Bands, will dazzle spectators with its vibrant colors, dazzling costumes, and infectious energy.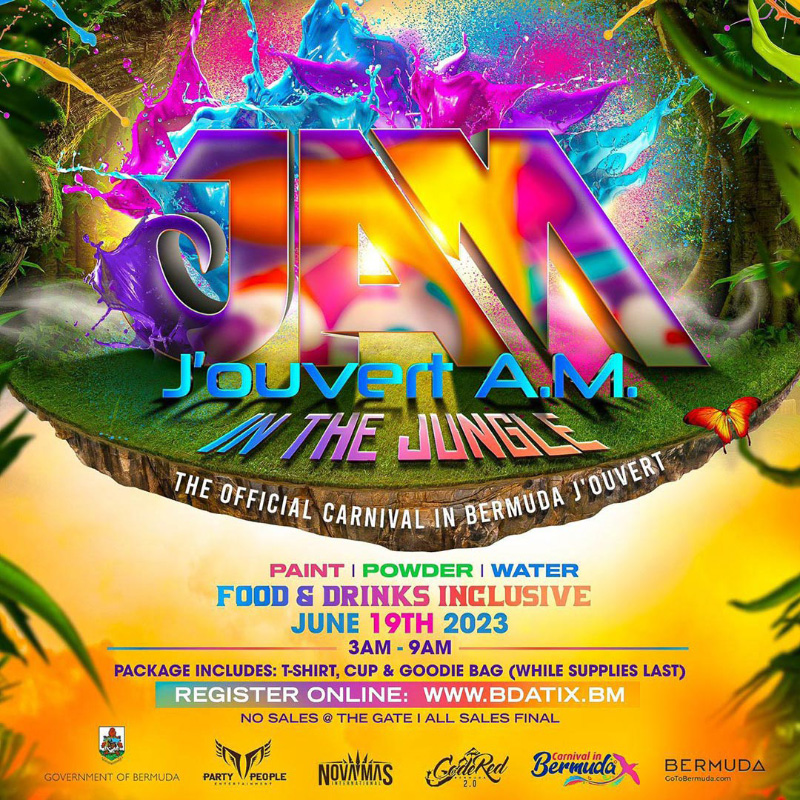 "Darren Woods, the Public Relations Chair for Carnival in Bermuda, enthusiastically shared his anticipation for the Experience J.A.M in the Jungle, taking place at City Hall Car Park. This highly anticipated event will showcase renowned Soca DJs such as Dj Rusty G, Dj Mystro, Mista Genius, Riggo Suave, Ovadose, and DJ Puffy and more, guaranteeing an immersive experience filled with vibrant paint, exhilarating powder, and incredible vibes. It's a time when people from all walks of life, regardless of age, race, or nationality, come together to create unforgettable memories and revel in the joyous celebration. For more details, please visit our website at www.carnivalinbermuda.com."
Seldon Woolridge, Executive Member for Carnival in Bermuda, emphasized the significant economic impact of Carnival in Bermuda, stating, "Carnival is not only a vibrant celebration of culture but also a vital contributor to our economy. The success of our carnival depends on the collaborative efforts of numerous stakeholders.
"We extend our heartfelt gratitude to all the event organizers, sponsors, promoters, product suppliers, including food vendors, makeup artists, hair stylists, photographers, videographers, DJs, security teams, and volunteers.
"We can't forget the tourism component, with hotels, Airbnbs, taxi drivers, restaurants, bus charters, and others ensuring this tourism product is vibrant and capable of sustaining our economy. It is their collective dedication that ensures the resounding success of Carnival weekend. On behalf of the Carnival in Bermuda team, we extend our sincere thanks and appreciation."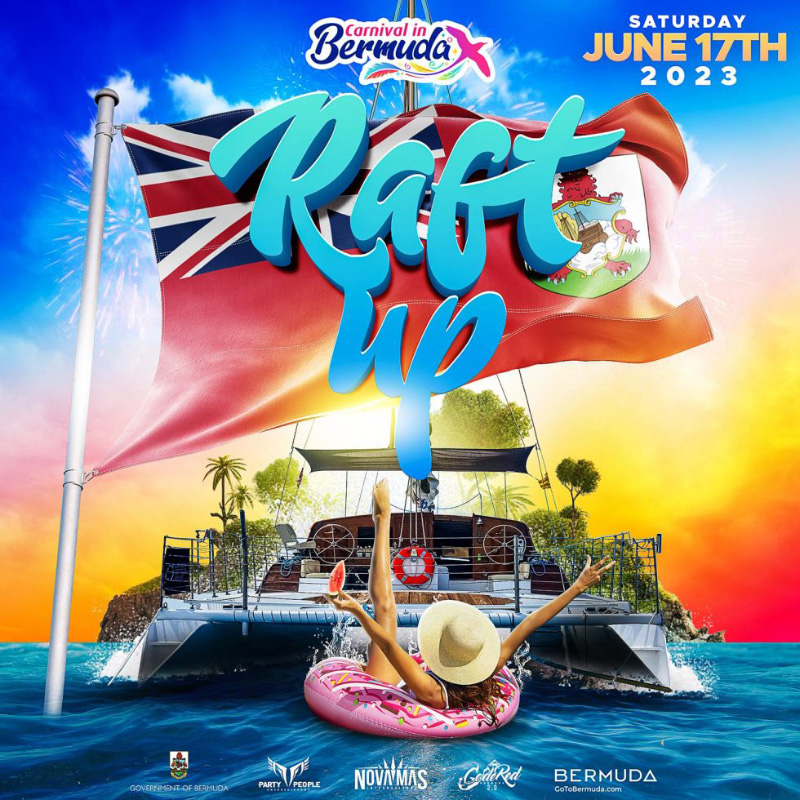 The spokesperson said, "It's not too late to register for a band and join us on the road. Visit our website to explore the exciting events happening on the island. Carnival in Bermuda is renowned for being one of the most vibrant weekends, and its success relies on the support of both locals and international attendees. As a small island, our carnival delivers an exceptional experience that fosters cultural unity and punches above its weight. There are events tailored for everyone's enjoyment and support.
"Darin Minors, Executive Member for Carnival in Bermuda, joins the organization in extending warm wishes for a safe Bermuda Day Weekend. They are excitedly looking forward to sharing updates as the island transforms into carnival mode. Stay tuned for upcoming announcements regarding road closures, parade routes, and event locations. To stay updated follow our social media pages @CarnivalinBermuda on Facebook and Instagram and visit our website www.carnivalinbermuda.com for updates. Show your support by using our official hashtag #carnivalinbermuda to show your support."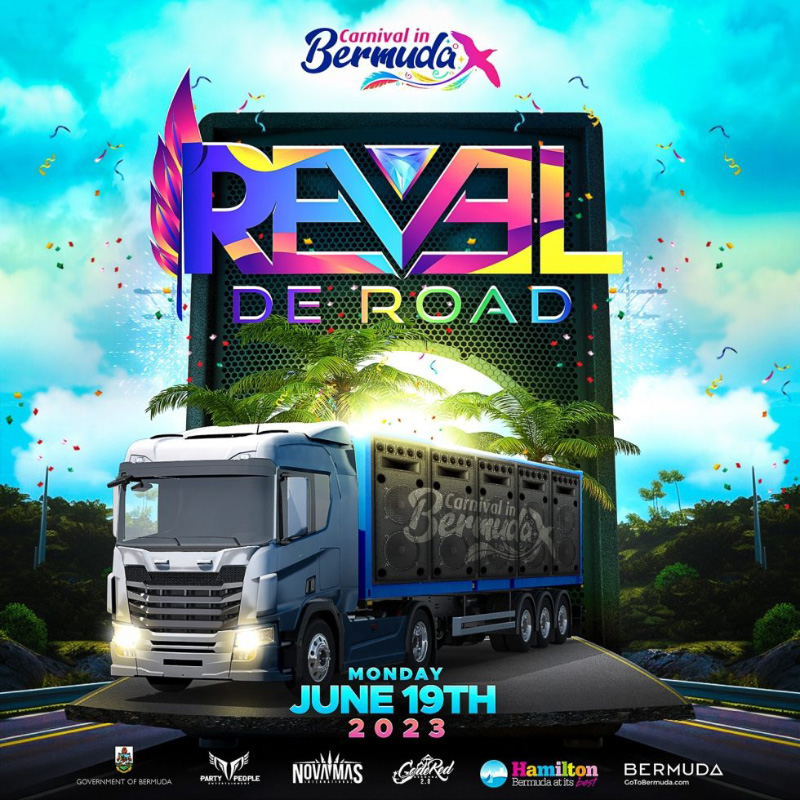 Read More About
Category: All, Entertainment, News