[Written by Stephen Wright]
Sean Trott said he is embracing the pressure of being a title contender for the Bermuda Half-Marathon Derby and focusing on staying relaxed and running his race.
With Chris Estwanik, an eight-times winner, opting not to defend his title, a new men's champion will be crowned this year, and Trott, a runner-up on three occasions, will be among those eyeing the prize on Friday [May 26].
He expects stiff competition from Lamont Marshall, a three-times winner, former North Village and Bermuda footballer Sammy DeGraff, and promising youngster Ryan Outerbridge.
Dage Minors, the island's top middle-distance runner, will also miss the 13-mile race from St George's to Bernard Park because of injury.
"It's my favourite race of the year," Trott told Bernews. "I look forward to it, enjoy the atmosphere, and want to get that title; however, it can be a bit much, everyone asking you the same question: where will you finish?
"Some people can be a bit nasty if you don't get the win. I try not to put too much pressure on myself.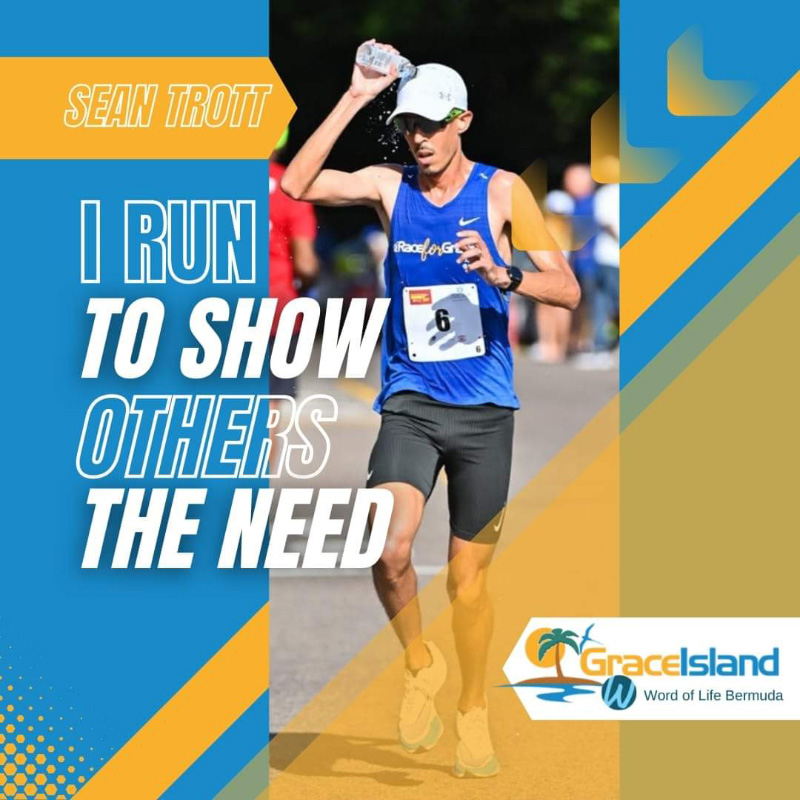 "It was disappointing to learn Chris and Dage are out, but there will be Lamont and Sammy, and while Dennis [Mblenzi] can't place [as a visitor], he adds some excitement.
"You also have Ryan Outerbridge, who could be a dark horse. You can't relax too much!"
The 33-year-old believes striking a balance between sticking to a game plan and responding to tactical moves from rival runners is the secret to mounting a title challenge.
"The St George's course is so flat for the first three or four miles and then picks up with the hills," Trott said.
"It's even more important to be disciplined and hang back. I want to run my race, but at the same time, I'm conscious that if I want the title, I have to be mindful of those around me.
"I don't want to make crazy early moves and blow everything up. I want to stay patient but not let anyone get too far ahead."
Trott will again be running in support of the Grace Island Project, organised by Word of Life Bermuda, having helped raise more than $10,000 towards upgrading the island last year.
Word of Life Bermuda – a Christian mission organisation committed to helping youngsters – will hold four summer camps on Grace Island, in the Great Sound, in July and August for 11 to 17-year-olds.
"They were given ownership of the island in 2018 and want to turn it into a quality site for youth camping," said Trott, who attended Word of Life camps on Grace Island as a youngster.
"They have done some big things there, converting the tents into cabins, building a giant waterslide and upgrading the facilities, so it's available all year for local and international groups.
"They need some funds to close the project. I got a few people involved last year, and we raised $10,000. I raised $6,000, and hopefully, I can do the same this year.
"I'm not just competing for myself. I'm running for something greater than me."
For more details about Race for Grace Island, click here.

For extensive coverage of Bermuda Day spanning over a decade, visit our website BDADay.com, the island's most comprehensive resource on the Bermuda Day holiday.

Read More About