[Written by Stephen Wright]
Bermudian motorcycle racer Aeziah Divine hopes for a speedy return to the MIR Racing Finetwork Cup after sustaining an injury in a training incident in Murcia, Spain, last month.
The 13-year-old damaged a finger on his left hand in practice when he came off his motorcycle, and it fell onto his hand.
Divine had a successful surgery in Oxford, England, on Saturday [June 3], and is eager to resume competing in the Spanish championship.
"Soon after arriving back in Oxford, we learned that I needed surgery to intervene and fix the issues," Divine said. "We returned to the UK for additional support after poor care at a hospital in Torrevieja.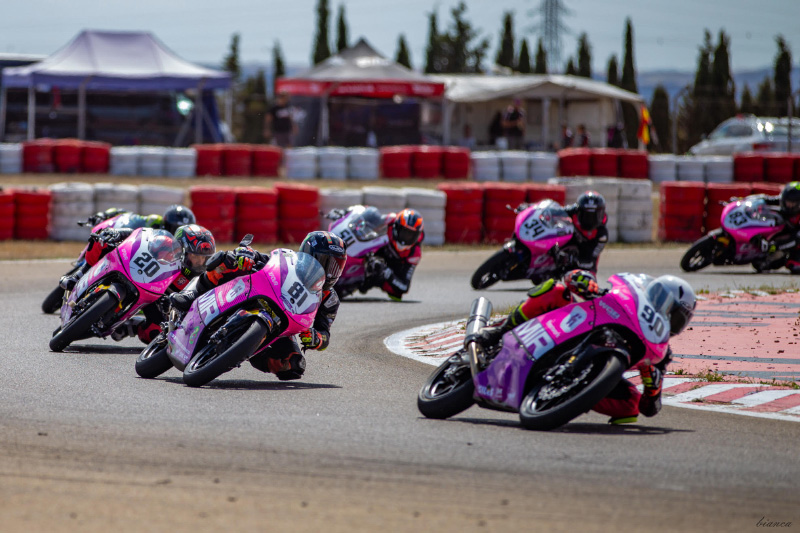 "Unfortunately, the stitching seemed to have damaged some of the leftover tissue, and we were unsure of the state of my ripped tendon so a top hand specialist team in Oxford has worked on this.
"As soon as it's stable and healed enough, I look forward to continuing my season."
Divine competed in the second round of the MIR Racing Finetwork Cup at the Zuera International Circuit last month, where he finished eighteenth and sixteenth in his two races of the Moto5 class. He is eighteenth in the championship standings.
Divine is one of 28 racers from more than ten countries competing in the championship, which creates a platform for junior racers to progress towards the MotoGP – the premier class of racing.

Read More About