The Purvis Gombey Troupe was revealed in a special assembly yesterday [June 9], with the students having worked for months — during recess, lunch time and after school — to form their own Gombey Troupe.
A spokesperson said, "Purvis Primary held a special assembly. It was the official revealing of The Purvis Gombey Troupe, that consists of 12 members. What is special about this, is that the male pupils are all students at Purvis Primary have formed their very own Gombey troupe [without any input from teachers].
"Over the last four months, the pupils have spent their recess, lunch, and after-school time [sometimes class time] to practice and perfect their performance. Students even organized their own suits and distribution for those members who needed them for their performance. Students also assigned each other their roles of: Captain, Chief, Warriors, and Wild Indian.
"In addition to this assembly, Shawonde Butterfield and Zane Hendrickson of HnH Gombey Troupe have created a movement called Educational Gombeys and have been circulating among the schools, teaching the students of Bermuda the history of the Gombeys. They too presented to the student body of the history of the Gombeys and joined in the performance with the Purvis Gombey Troupe."
Purvis Gombey Troupe
Established: 2022
Founding Members: Psalm Caines [captain] Jace Postlethewaite, and Sohl Hunt
Dancers: Kyron Bryan, Keni Hall, T'Kobi Scott, Aizen Moniz, Nachen Webb, Tayz Showers, and Josiah Richardson who is the youngest member at 7 years old.
Drummers: Jarai Maynard, Kemani Dean, and Messiah Swan.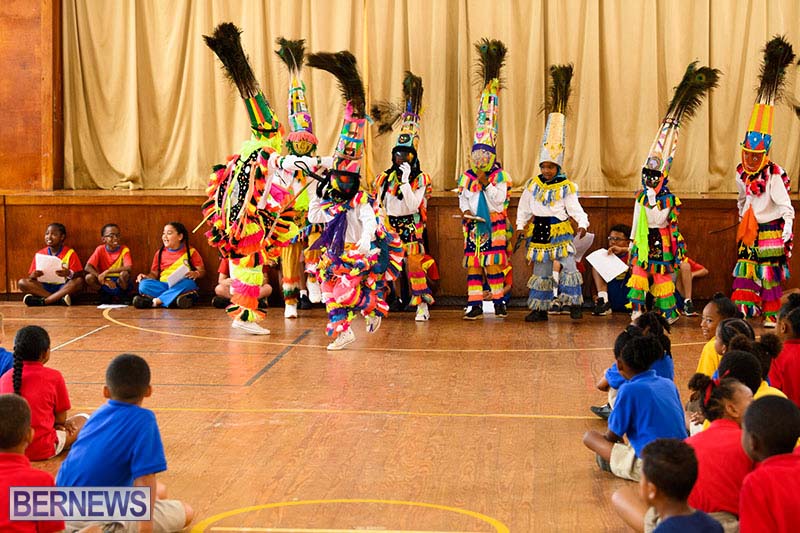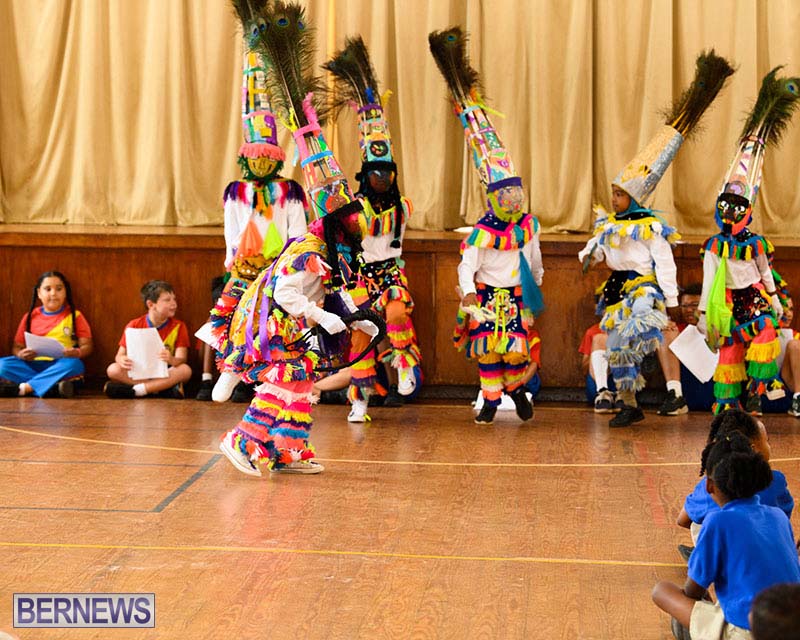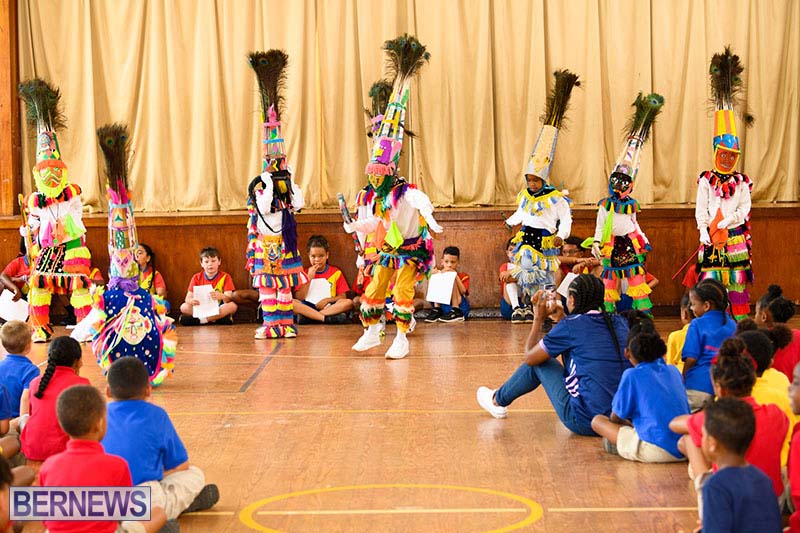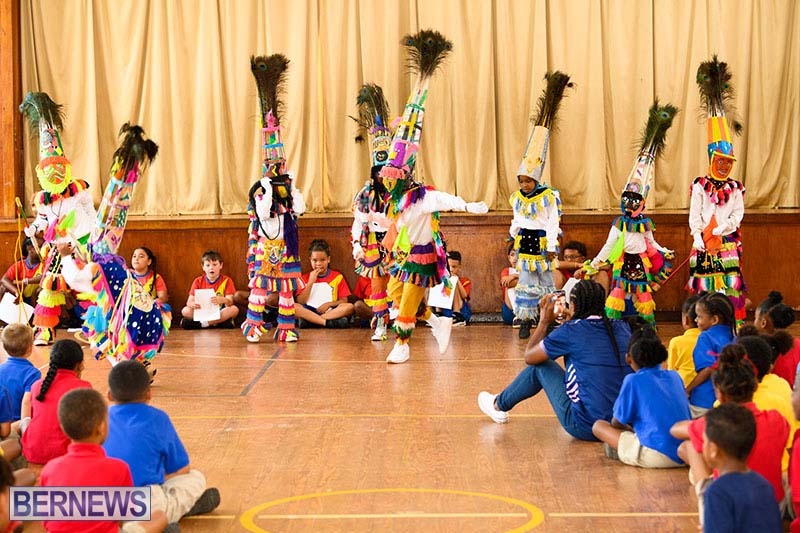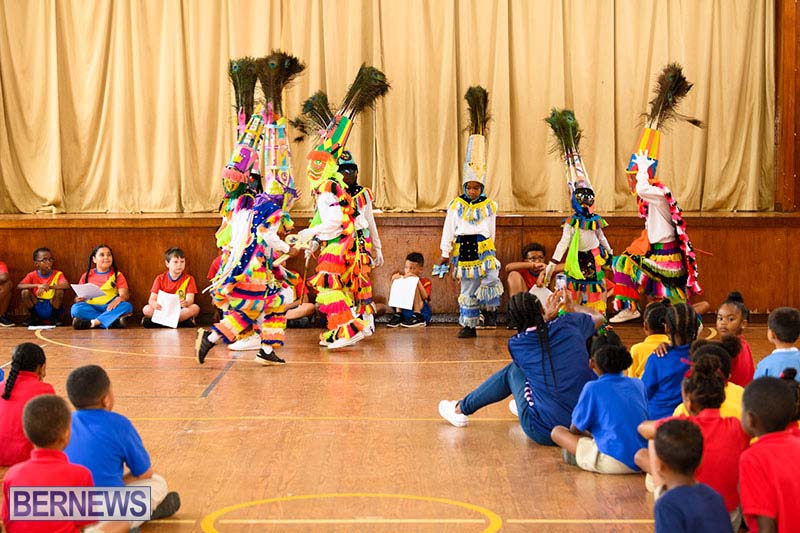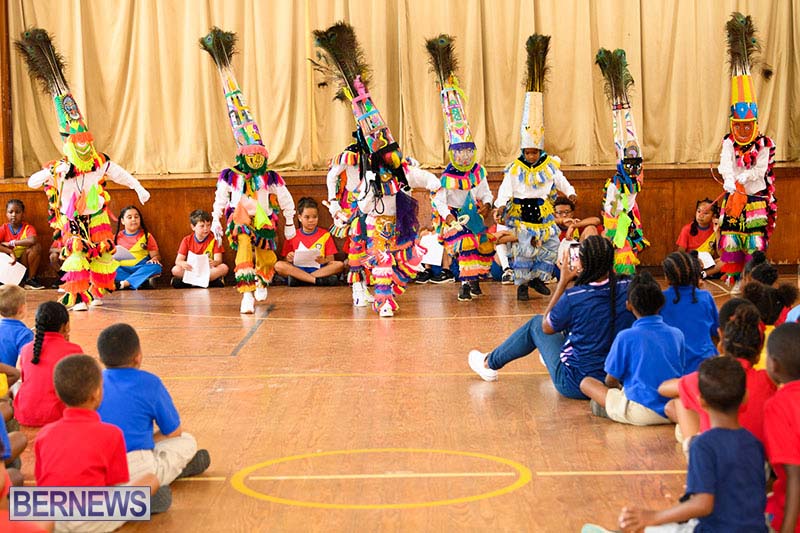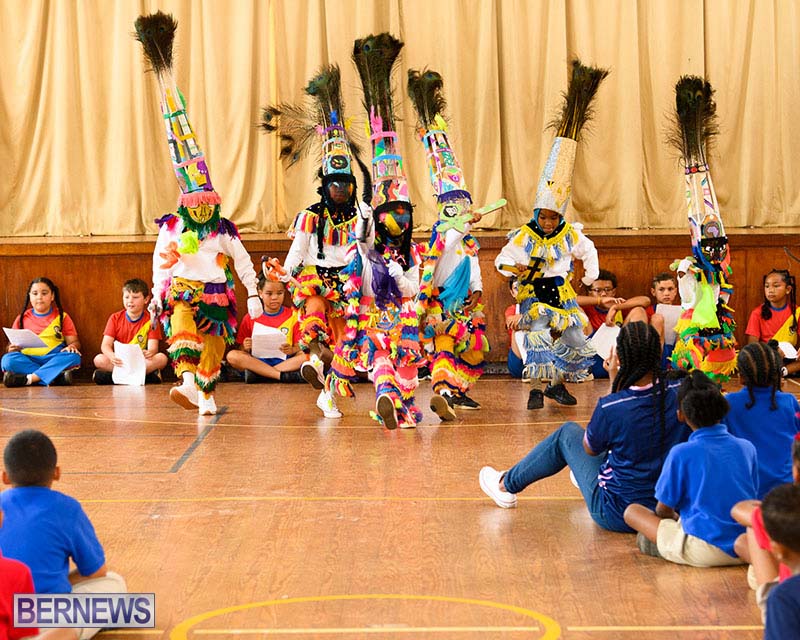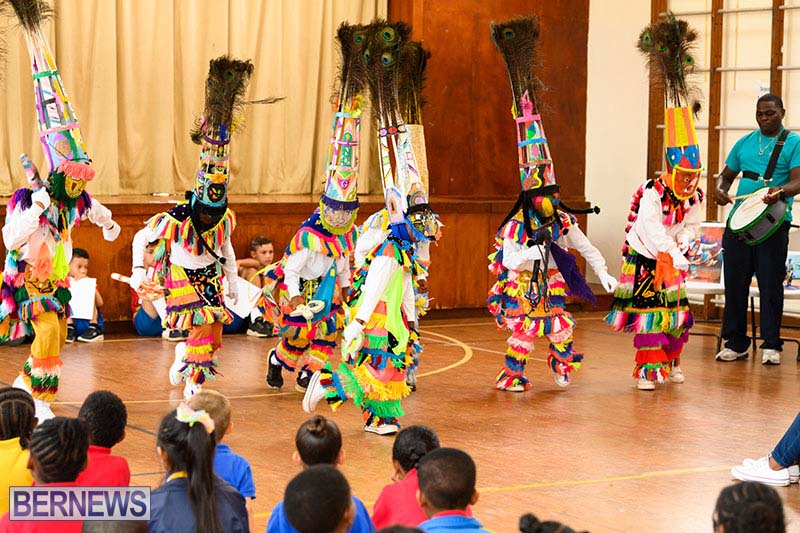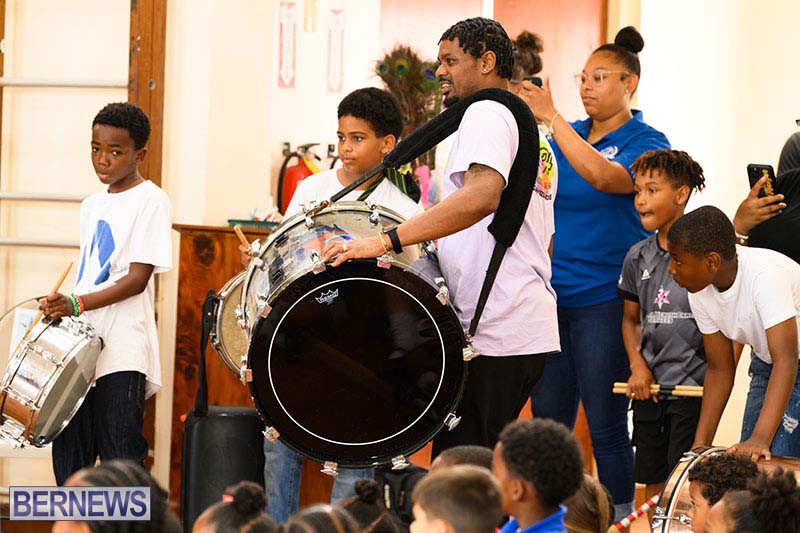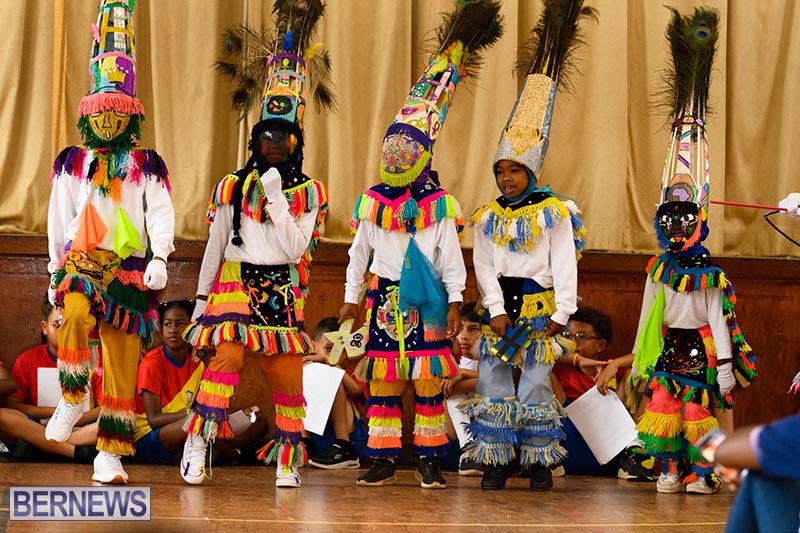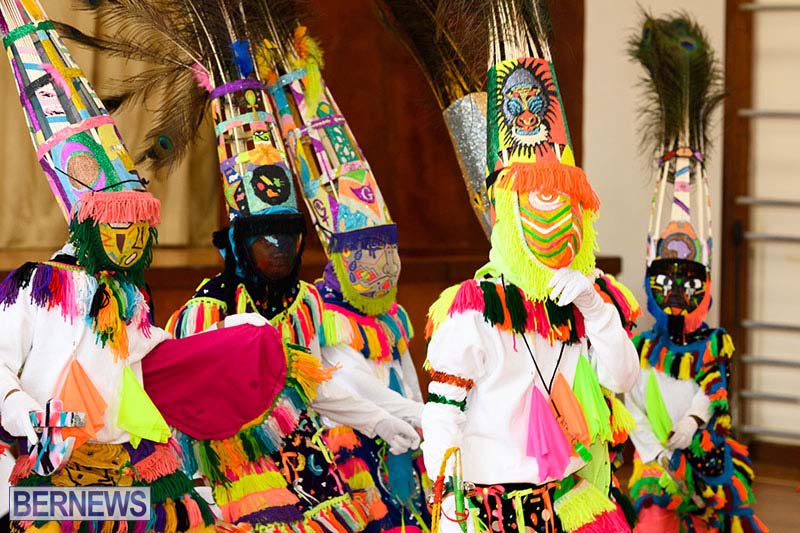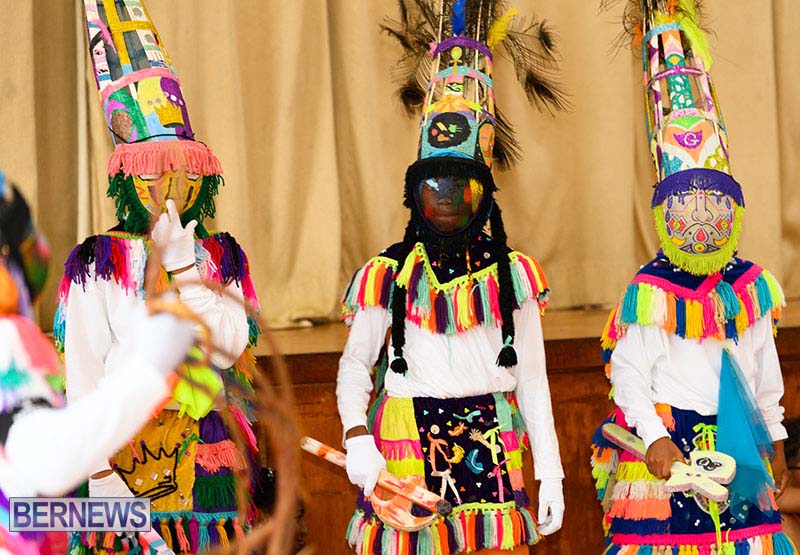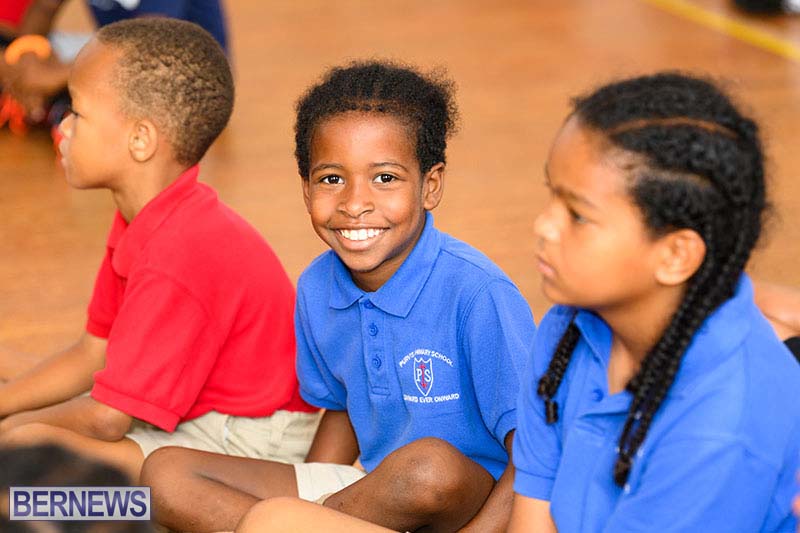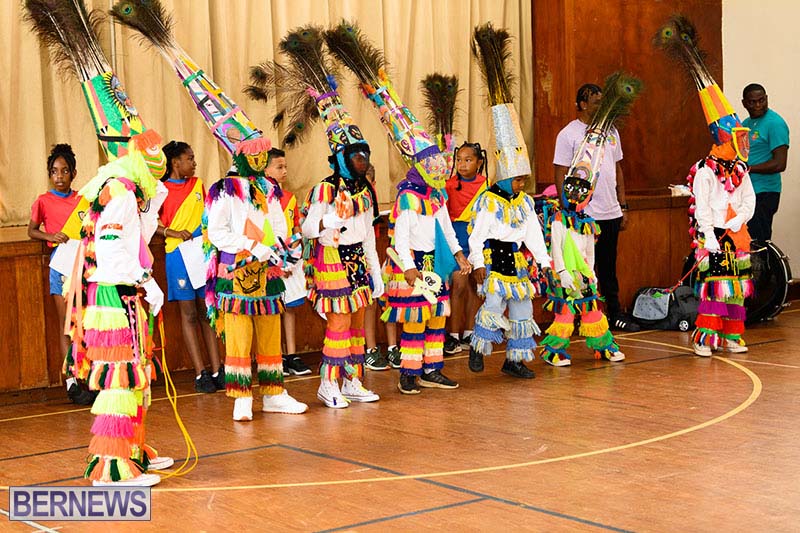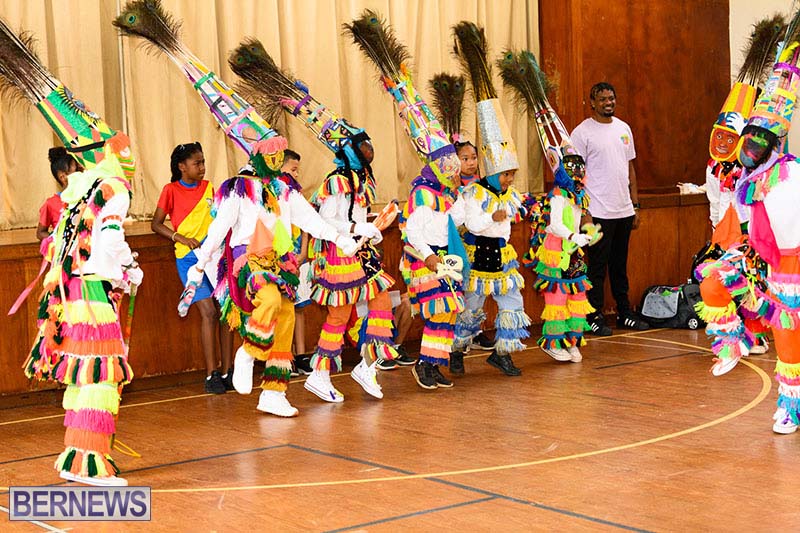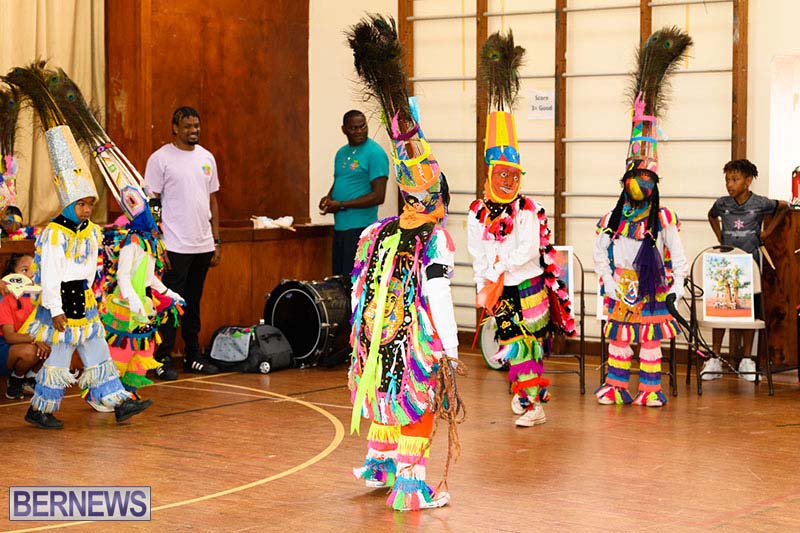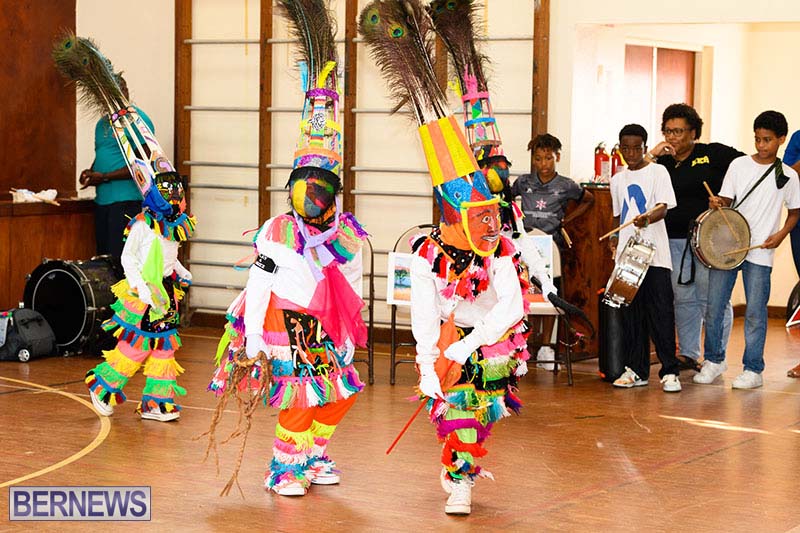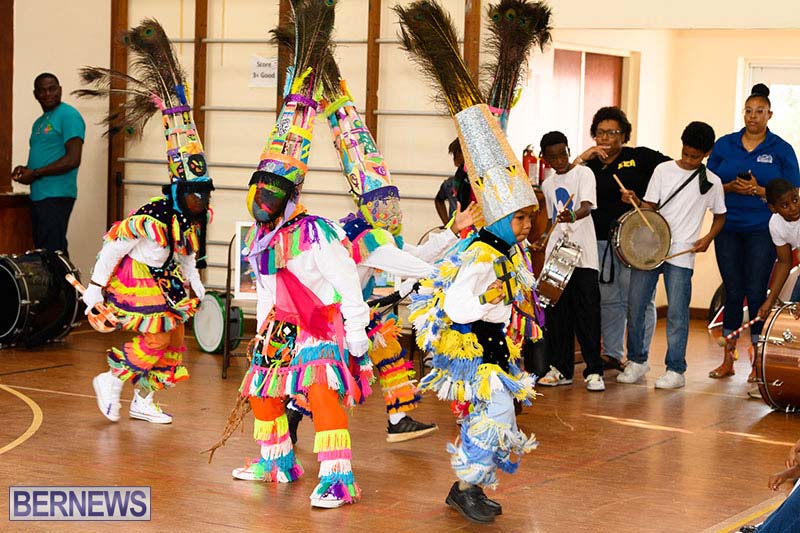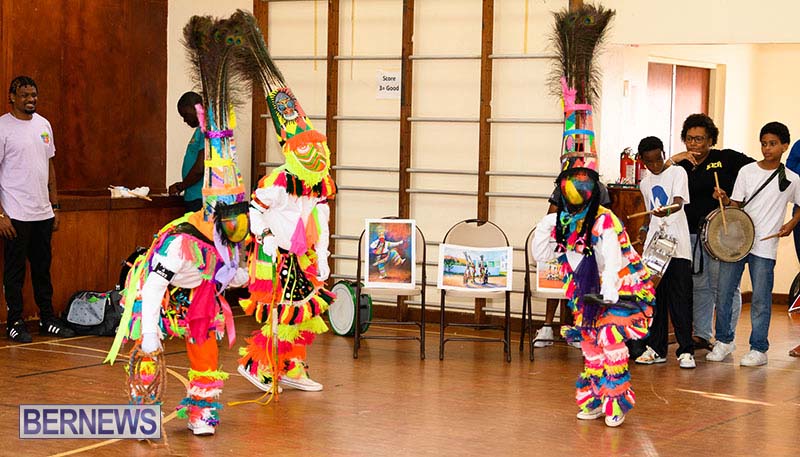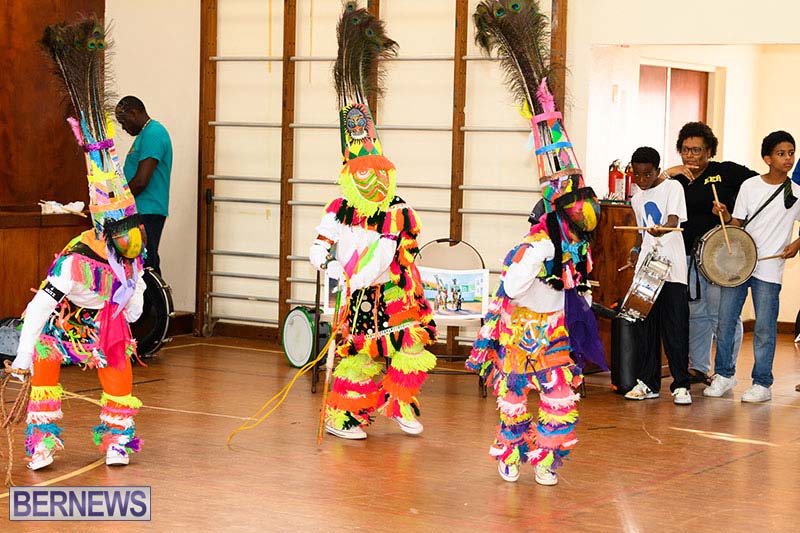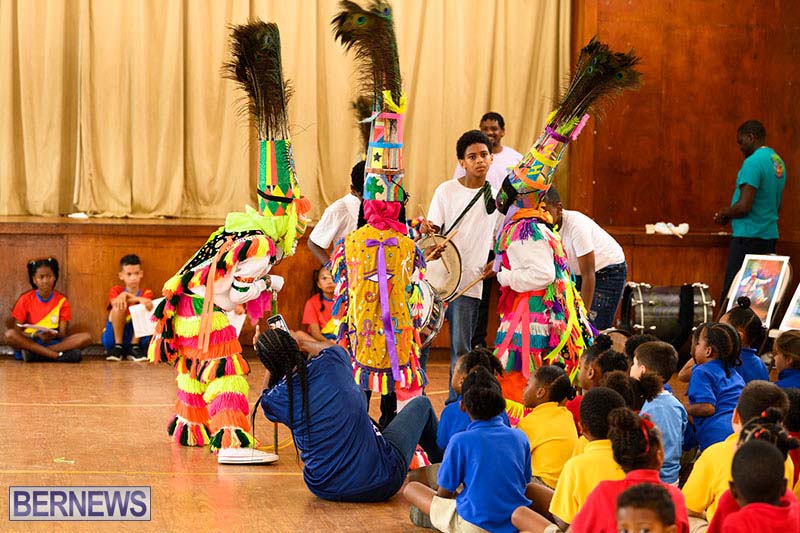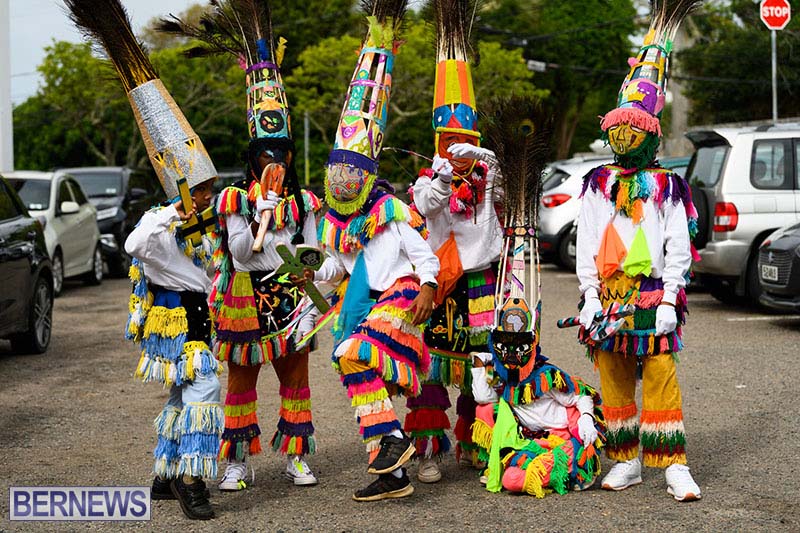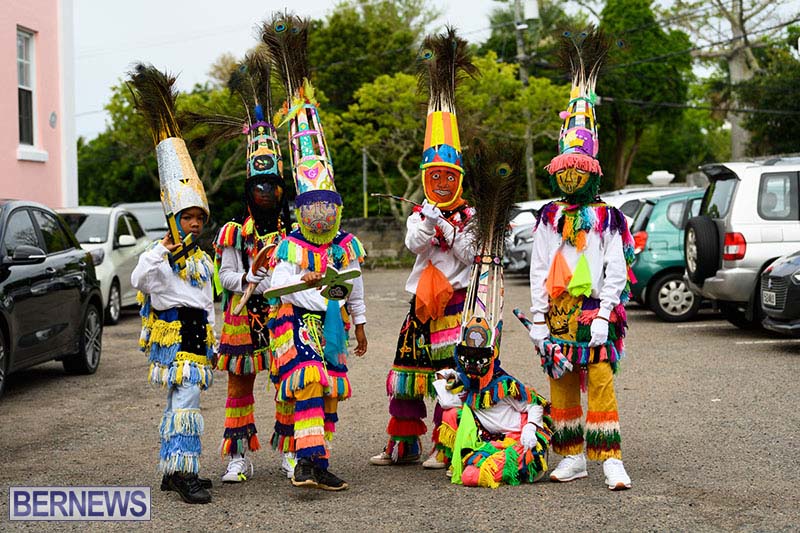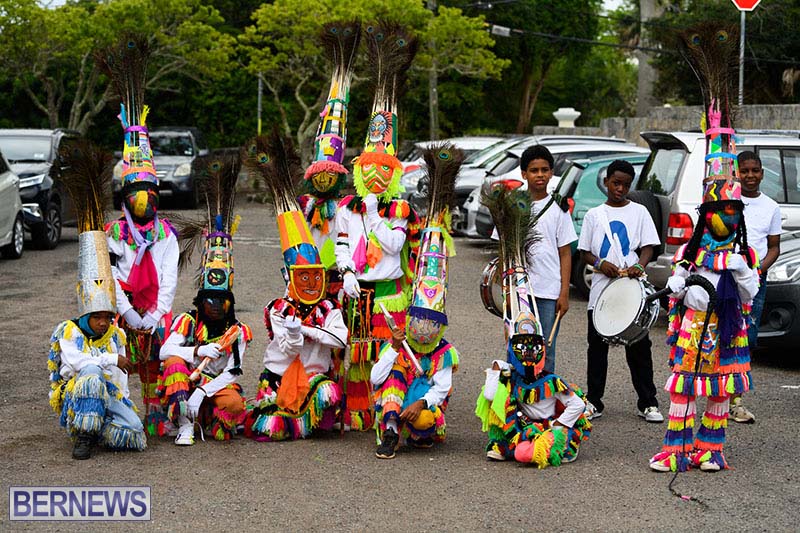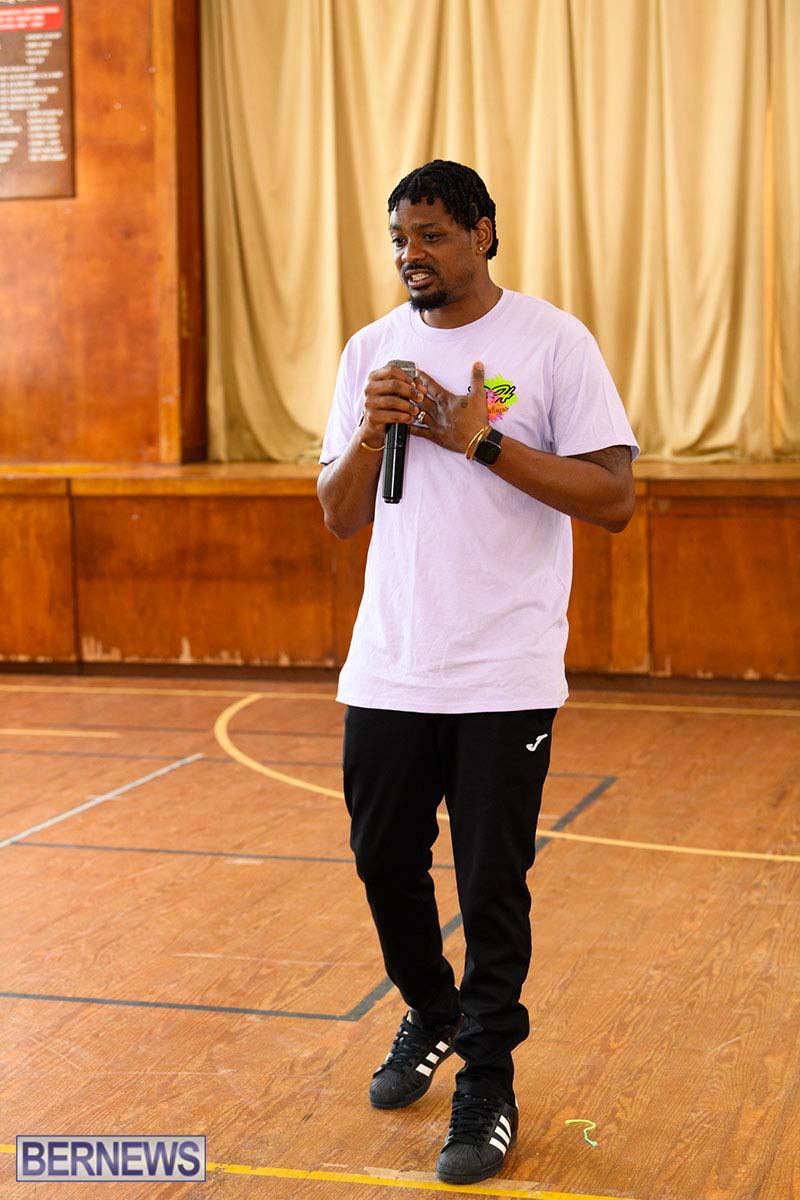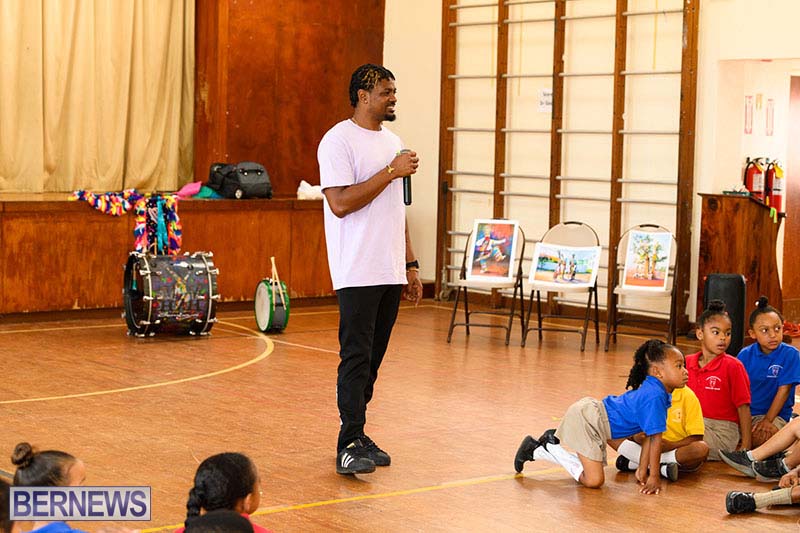 Read More About
Category: All, Entertainment, News, Photos, Videos