Two firemen from the Bermuda Fire and Rescue Service [BFRS] have just completed a four-week driver training course with the Bermuda Police Service [BPS].
A spokesperson said, "Firefighters Ryan DeSilva and Alex Swan have both successfully completed the course, under the instruction of Driver Training Instructor Police Constable Bianca Glasford. Both men are already trained fire truck drivers. However, having successfully completed this course, enhances their emergency response driving capabilities.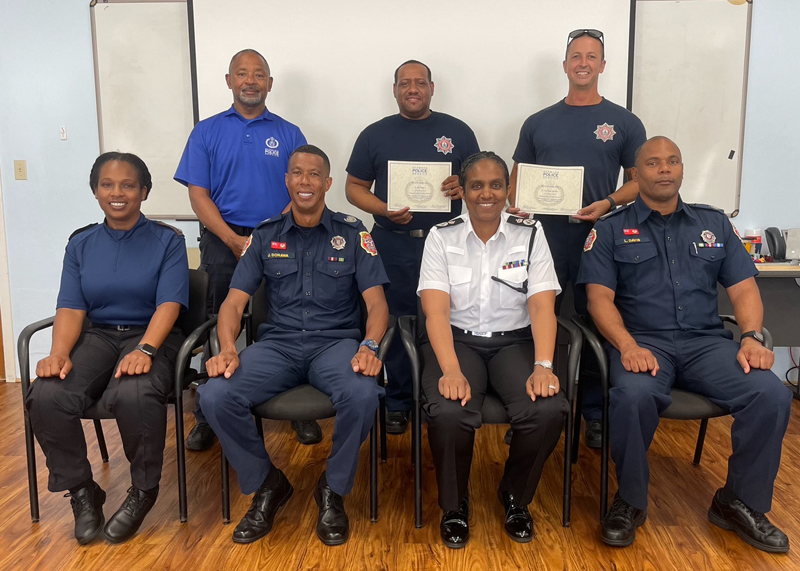 "The course came together as a result of the BFRS reaching out to the BPS for assistance in training some of their drivers, with the ultimate goal of having these drivers trained at the trainer level and become BFRS driving instructors.
"When asked how they felt about doing the course, both DeSilva and Swan agreed, they have learned a lot and noticed a considerable change in the standard of their driving. The pair are keen on sharing their newly acquired knowledge with their colleagues. They are also very eager to get on the next Police Advanced Driving Course.
"The course officially concluded Friday morning, 9th June 2023, with Acting Commissioner of Police Na'imah Astwood giving closing remarks at a roundtable discussion, that included senior firefighters, Acting Divisional Officer Jay Donawa and Acting Divisional Officer Leonard Davis, as well as Police Driver Training staff, Sgt. Michael Thomas and PC Bianca Glasford."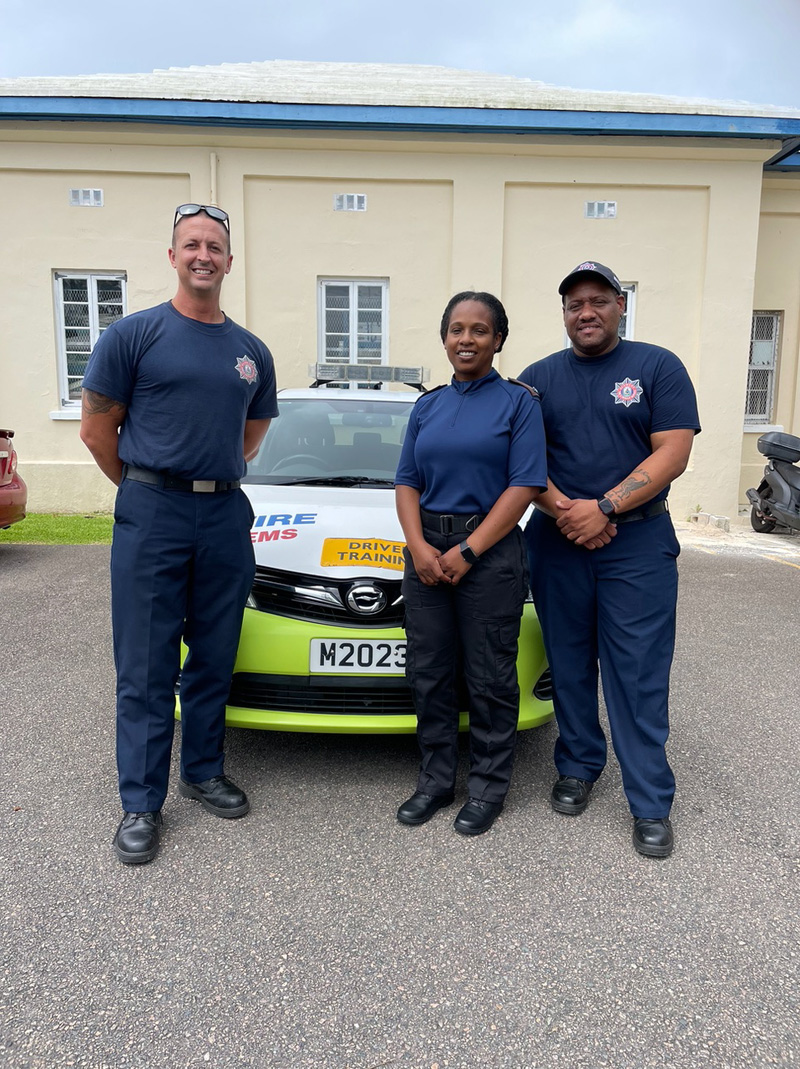 In her remarks, Acting Commissioner Astwood mentioned that she was pleased with the collaboration, stating, "The agencies could benefit considerably from each other, by sharing training resources."
The spokesperson said, "Mrs. Astwood also strongly supports the idea of further collaborative efforts between the police and other agencies. Her sentiments were echoed by the two attending Acting Divisional Officers, who look forward to more joint training opportunities.
"The BFRS is not the only agency to have benefited from the police driving courses. On previous occasions, the Royal Bermuda Regiment have put soldiers on the same course."
Read More About